The Stunning Number Of Times Diane Warren Has Been Nominated For An Oscar And Lost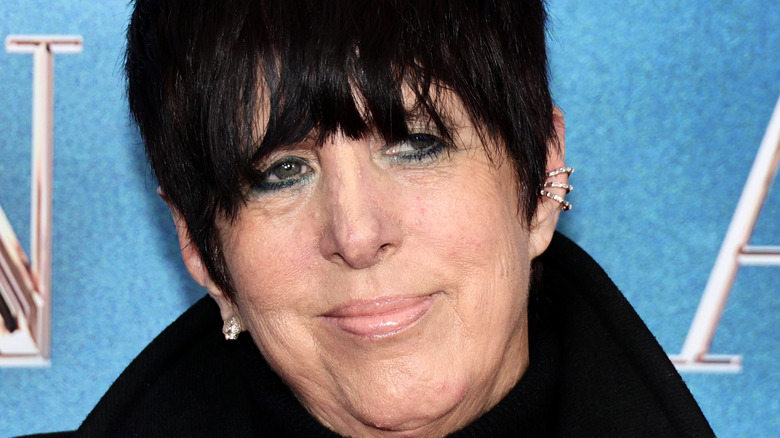 Jamie Mccarthy/Getty Images
Even if you don't know Diane Warren's name, you've probably heard her songs. Throughout her 40-year career, Warren has penned a mind-boggling number of hits for some of music's best. Most notable among them are Whitney Houston, Michael Bolton, Toni Braxton, and Celine Dion. But that's only scratching the surface of Warren's catalog. And, while Warren has been known to play around with multiple genres, she's best known for her sweeping ballads, which start soft then crescendo at the song's emotional peak. Think: Braxton's "Unbreak My Heart," LeAnn Rimes' "How Do I Live," and Monica's "For You I Will." 
Warren's efforts have garnered her a mountain of accolades, including a Grammy, a Primetime Emmy, and multiple ASCAP awards, per IMDb. She was also officially inducted into the Songwriters Hall of Fame in 2001. Interestingly enough, despite the fact that her songs have soundtracked over 100 movies (via World Sound Track), Warren's record with the Oscars hasn't been quite as glowing. In fact, Warren has been nominated for — and lost — an Oscar a staggering amount of times. 
Diane Warren lost out on 13 Oscars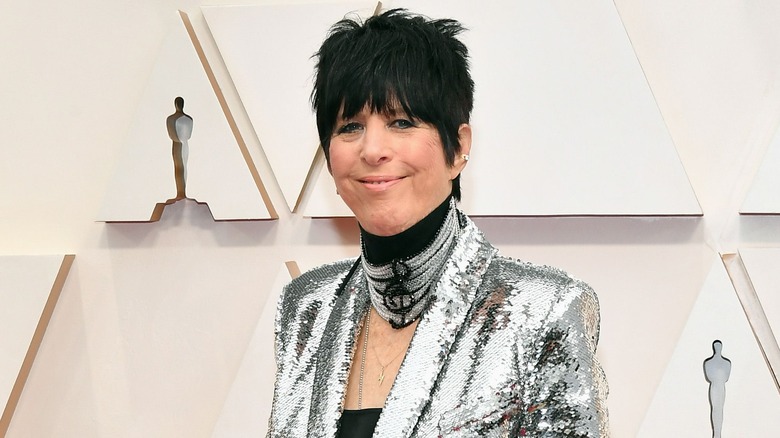 Amy Sussman/Getty Images
Welp. You can't win 'em all. As of 2022, Diane Warren has been nominated for 13 Academy Awards, per Variety. However, she never managed to actually bring one home. In 1988, Warren scored her first Oscar nomination for Original Song with "Nothings Going to Stop Us Now," per IMDb. The song, performed by Starship, appeared in 1987's "Mannequin," which starred Andrew McCarthy and Kim Cattrall. Unfortunately, Warren was bested that year by "(I've Had) The Time of My Life," per Oscars.
Warren's next nomination came nine years later, in 1997, for "Because You've Loved me." The song, performed by Celine Dion, was included in 1996's "Up Close & Personal." The next year, Warren was up again for Original Song with "How Do I Live," performed by LeAnn Rimes. Unfortunately, Warren lost to "My Heart Will Go On," the leading track from "Titanic," per Oscars. In recent years, Warren has received Oscar consideration for her hits, "I'm Standing With You," "I'll Fight," and "Stand Up for Something." And despite being nominated multiple years in a row, at times, (via The Wrap) Warren has yet to snag the coveted trophy. Even so, Warren has since proved that she can laugh at herself. In 2022, Warren referenced Will Smith's Oscar slap after yet another year without an award. "Ok so who I gotta slap to get an Oscar?" Warren wrote in a now-deleted tweet (via Decider).
Diane Warren finally got her Oscar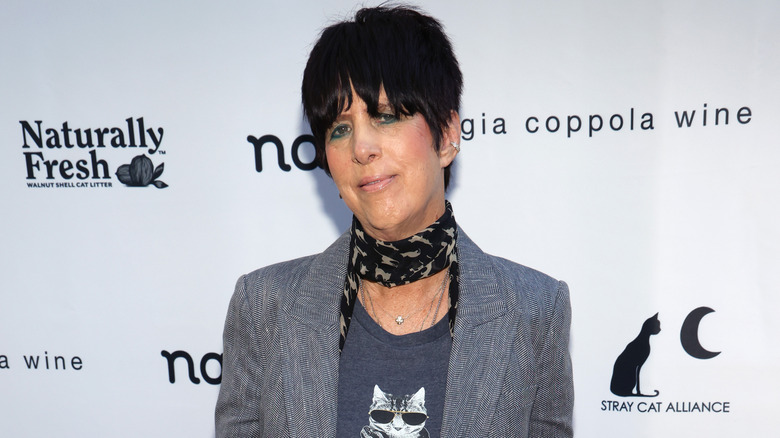 David Livingston/Getty Images
Despite Diane Warren's history with the Oscars, it appears her luck is finally turning around. The 2023 Academy Awards are set to kick off on March 12, per Parade. And while Warren, who recently garnered her 14th Oscar nomination for her hit "Applause," per Deadline, must wait to learn if this will be a prosperous, she's already sitting pretty. 
You see, Warren recently won her first Oscar at Governors Awards this past November, per the Associated Press. Okay, so it's actually an honorary award, but it still counts! According to Warren, she was blindsided by the news delivered by the Academy's former president, David Rubin. "I was like, 'no I'm not. I'm the one who loses all the time,'" shared Warren "I was in total disbelief." 
Warren was one of four people slated to be honored. Back in June 2022, the Academy released a statement, highlighting Warren's accomplishments. "Diane Warren's music and lyrics have magnified the emotional impact of countless motion pictures and inspired generations of musical artists," read the statement (via Entertainment Weekly).