Beyonce Reunites With Destiny's Child At Coachella 2018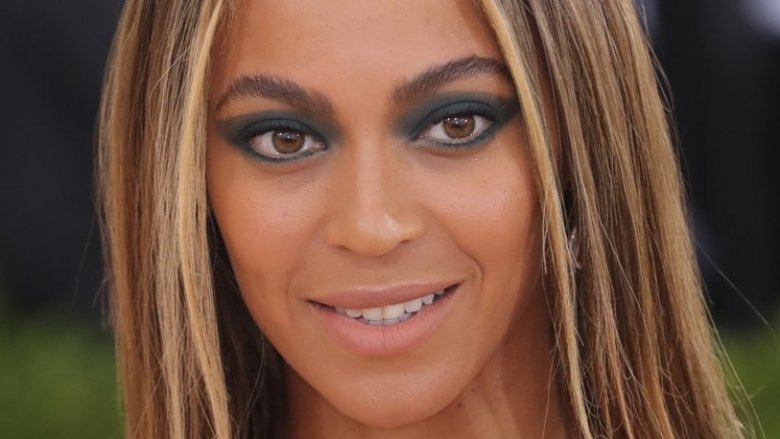 Getty Images
Beyoncé just made history at Coachella 2018.
On Saturday, April 14, 2018, the music icon became the first black woman to ever headline the music festival, which took place in Indio, Calif., E! News reports. Queen Bey's long-awaited performance came a year after she was forced to back out of the headlining gig due to her pregnancy with her twins. She was later replaced by Lady Gaga.
"Y'all ready Coachella?" the 36-year-old singer said to the audience as she kicked off her 26-song set, which included her biggest hits like "Crazy in Love," "Formation," "Run the World (Girls)," "Diva," "Drunk in Love," and "Flawless." She also performed what's known as the black national anthem, "Lift Every Voice and Sing."
While acknowledging the significance of her performance in the music festival's 19th year, Beyoncé later said, "Thank you Coachella for allowing me to be the first black woman to headline. Ain't that 'bout a b**ch?" (via Page Six).
Throughout the two-hour concert, she donned a number of costumes by Rousteing and was joined by over 200 backup dancers, a marching band, and special guests like sister Solange and husband Jay-Z. The married pair, who are gearing up to go on tour together in June, surprised fans with a rendition of their duet, "Déjà Vu."
However, the true highlight of the night was arguably when the Lemonade singer brought out Kelly Rowland and Michelle Williams for a surprise Destiny's Child reunion. "My sisters! Please give it up for Kelly and Michelle," Beyoncé said during their three-song set (via Us Weekly). "I love y'all." With a military-inspired spin, the '90s girl group went on to perform "Say My Name," "Soldier," and "Lose My Breath" for the cheering crowd.
"I'm so happy that I am here. I was supposed to perform at Coachella [last year] but I ended up getting pregnant — thank God!" Beyoncé said just before performing her final songs of the evening, "Single Ladies (Put a Ring on It)" and "Love on Top." "So I had time to dream and dream and dream with two beautiful souls in my belly. ...Thank you guys for sharing this with me. I hope y'all enjoyed the show."
Earlier in the day, the 22-time Grammy winner took to social media to tease her highly anticipated concert. "I am so excited to see the BeyHive tonight at Coachella," she wrote to her fans on Facebook. "We have been working hard and have a special show planned for you so please be safe and stay hydrated. We need your energy! There will be an hour intermission before my performance, so mark your spot, charge your phones, grab your drinks. Can't wait to see y'all at 11:05 pm!"