Beyoncé Backs Out Of Coachella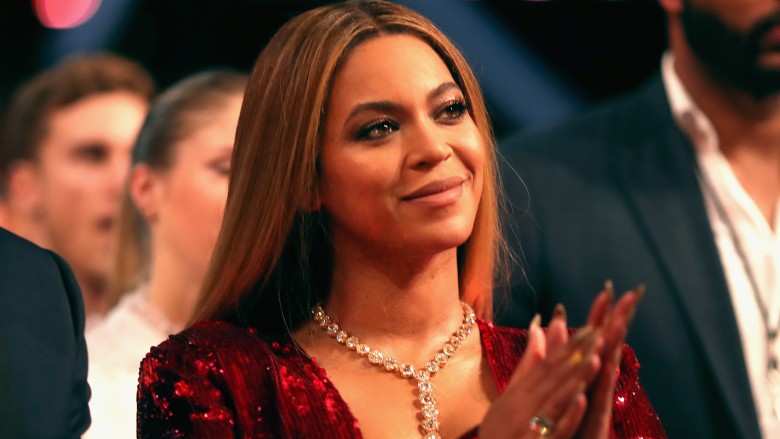 Getty Images
Bad news for anyone hoping to see a very pregnant Beyoncé perform at Coachella this spring: the "Formation" singer has backed out of her headlining gig, per her doctors' orders.
Bey was originally slated to headline both weekends of the festival in Indio, Calif. The singer and her Parkwood Entertainment team released a joint statement with Goldenvoice Entertainment, the firm that puts the entire annual festival together, to break the news: "Following the advice of her doctors to keep a less rigorous schedule in the coming months, Beyoncé has made the decision to forgo performing at the 2017 Coachella Valley Music & Arts Festival," the statement said (via the Associated Press). "However, Goldenvoice and Parkwood are pleased to confirm that she will be a headliner at the 2018 festival. Thank you for your understanding."
As Nicki Swift previously reported, AEG Live and Goldenvoice promoters found out she was expecting twins when she made her record-shattering Instagram reveal to the world. Teams for both the "Single Ladies" singer and Coachella were concerned, because at 35 years old and carrying twins, Beyoncé's pregnancy is considered high-risk, especially because she's previously had a miscarriage and was placed on bedrest while she was pregnant with Blue Ivy, born in 2012.
Coachella ticket holders may not be too bummed. TMZ reported that tickets were nearly sold out for the annual event before the lineup was even announced, and the rest of the artists slated to perform—including Lorde, Radiohead, Kendrick Lamar, Bon Iver, and DJ Khaled—should keep audiences entertained.
What's more, TMZ reported that Beyoncé's insurance policy will still get her paid for Coachella 2017, despite not having to show up due to "incapacity"...as long as she has a doctor's note. Bow down!