The Serious Medical Condition Avril Lavigne Lives With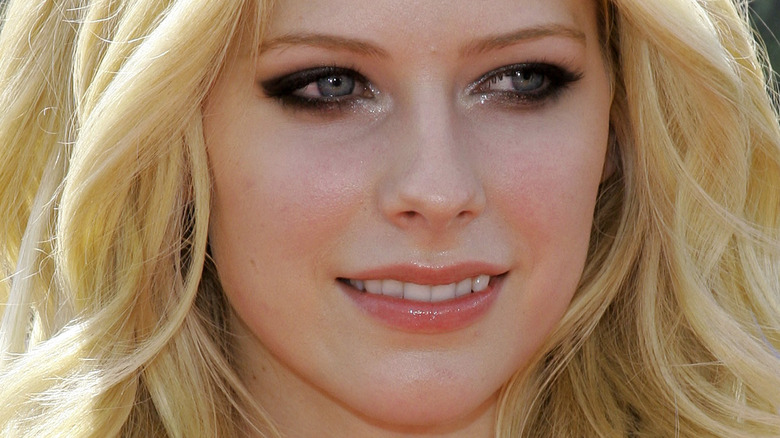 Tinseltown/Shutterstock
Avril Lavigne has been a staple on the pop/rock scene since she first burst onto the scene back in 2002 with her debut album, "Let Go." Before we knew it, we were all wearing striped ties and straightening our hair to within an inch of its life just to look like the Canadian rocker (be honest, if you're of a certain age you totally did it too) and she's gone on to deliver hit after hit after hit since then ("Girlfriend," "What The Hell," and "Here's To Never Growing Up" to name but a few).
Fans of the star may have realized that Lavigne then went on to take some time away from the spotlight in between her self-titled 2013 album and 2019's "Head Above Water," and there was a pretty serious reason for us not hearing too much from the rocker in between that time. It turns out she was dealing with a serious medical condition that left her in bed for the best part of two years — and she's since gotten very candid about what she's been dealing with.
Avril Lavigne's Lyme disease was misdiagnosed
Back in 2014 while globetrotting for her "The Avril Lavigne Tour," Avril Lavigne found herself struggling to get out of bed and feeling constant fatigue, making it difficult to put on the best show for her fans. That's when she decided to seek medical advice and eventually learned she'd contracted Lyme disease. In a case of worlds colliding you probably weren't expecting, Lavigne reached out to none other than former "The Real Housewives of Beverly Hills" star (and mom to Gigi Hadid and Bella Hadid) Yolanda Hadid, who had been publicly dealing with Lyme disease for several years. Yolanda recommended a specialist to Lavigne to help her get the best treatment possible — but Lavigne's experience was far from over. "I was in bed for f*****g two years," Lavigne told Billboard in 2018, explaining it took her body a while to start responding to the medication she was taking because the infection can morph inside the body. "It went undiagnosed for so long that I was kind of f****d," she shared.
Lavigne also emotionally opened up about her experience to "Good Morning America" that year, sharing that she had been misdiagnosed multiple times before learning what was really causing her so much distress. Thankfully, after being correctly diagnosed, she shared, "I'm doing a lot better, seeing a lot of progress but the thing that's good for me to know, I'm just really grateful to know that I will make a full recovery."
Avril Lavigne helped Justin Bieber after his own Lyme disease diagnosis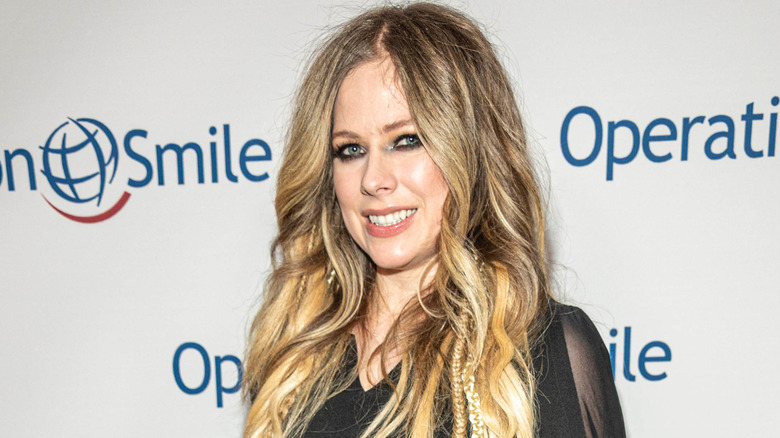 Eugene Powers/Shutterstock
Avril Lavigne turned to Yolanda Hadid following her diagnosis, and she then became that person of strength and advice for none other than Justin Bieber. Lavigne told ET in 2020 that she reached out to Bieber after he went public with his own Lyme disease diagnosis. "He was appreciative of that, but I think it seems like he is doing well," she shared, also opening up about her experience inspired her music. "He is also a warrior overcoming Lyme and that was the whole inspiration behind my song, 'Warrior.' 'Warrior' and 'Head Above Water' were the two first songs I wrote for this album because I was freshly coming out of fighting Lyme disease, so naturally that was what was on my heart. I love that I get to bring this out now and have it have a whole new meaning."
Lavigne has also helped countless others by being so vocal about her health issues, and has done a lot to raise awareness of the disease. In 2020, she announced a live stream benefit concert, telling fans in a statement, per NME, "I'm so excited for fans and friends from all over the world to join me and my very special guests for #FightLyme, which will benefit the Lyme community." Proceeds from the concert were donated to the Global Lyme Alliance and The Avril Lavigne Foundation, proving Lavigne won't stop doing all she can to help others.