Why Michelle Collins Didn't Last Very Long On The View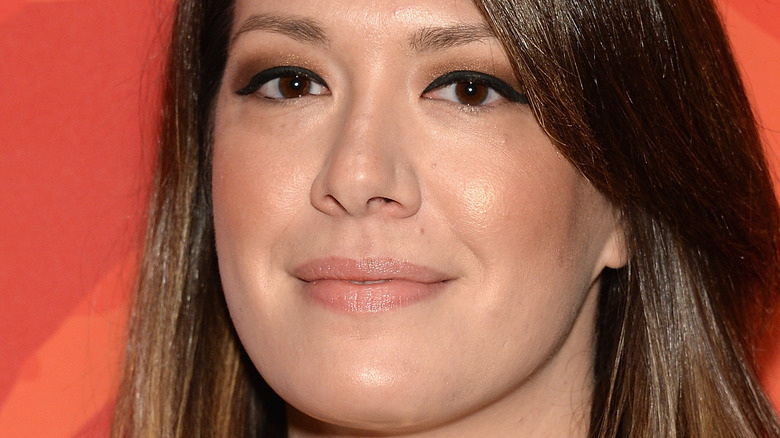 Andrew Toth/Getty Images
Remember when Michelle Collins was a co-host on "The View?" Well, if the answer is no, we can't exactly blame you, as the comedian's stint on the long-running morning show unfortunately didn't last too long.
Collins joined the panel back in June 2015 after making several guest appearances on the series and she was clearly pretty excited about landing her big new gig, saying on the show after it was confirmed she'd been bumped to a more permanent position (via ABC News), "I am so excited and I feel so lucky that I get to come here and spend this time with you. Everybody has been so welcoming and wonderful and kind to me and specifically you guys." But, by July 2016, it was all over. ABC confirmed that, effective immediately, she was off the show, something Collins herself confirmed via Instagram. "I'm officially the newest member of the 'One Seasoner' club, the latest graduate of talk show boot camp, ending what has been, simply put, the most surreal and fabulous year of my life," she wrote. Collins then suggested there was no bad blood as she thanked all those at the show, including her co-stars, so what really went wrong here?
Did The View producers refuse to renew Michelle Collins' contract?
It's thought Michelle Collins' "The View" departure wasn't exactly her idea. Variety claimed the decision was all that of ABC executives, reporting that a reshuffle at the top unfortunately didn't work in Collins' favor. Insiders claimed the new execs at the network didn't exactly warm to the comedian and supposedly weren't fans of the way she would sometimes take Hot Topics off on a tangent. They were also reportedly none too pleased with the fact that Collins wasn't too focused on political matters, as it was claimed ABC wanted "The View" to discuss more politics as things heated up between now former President Donald Trump and Hillary Clinton. In addition to all that, Collins caused some controversy on the show that likely didn't go down too well. She reportedly lost ABC advertisers, as she criticized nurses and made controversial comments about Carly Fiorina's appearance.
ABC never confirmed the rumors about what may have led to Collins not returning for a second season with the show, but the network only had positive things to say about her in a statement issued to E! News. "Michelle is smart, opinionated and funny. She's been a great addition to the panel this year," the statement read.
Michelle Collins was reportedly being pushed out of The View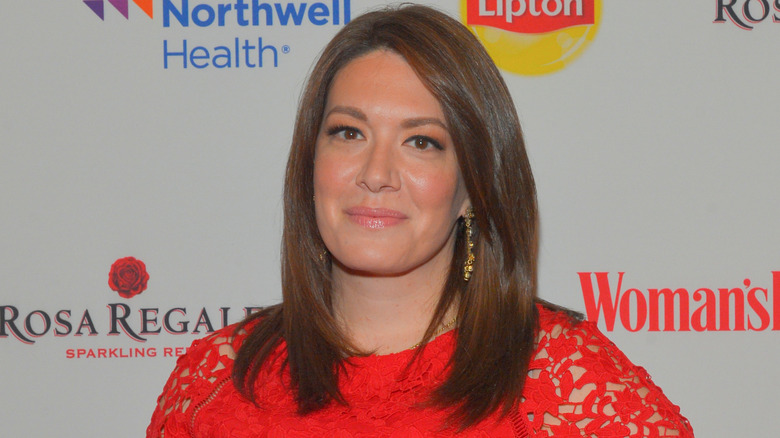 Ron Adar/Shutterstock
There were differing reports on what really went down around the time of Michelle Collins' "The View" exit, though, with Page Six purporting that Collins was essentially being forced out of her role for weeks before it was made official. "It's no secret. They're so disrespectful, they were even auditioning people for her job while she's there," a source claimed the month prior to Collins' departure. After it was confirmed she was leaving though, a source told Page Six, "[Executives] would have been happy to have her back, [but] understandably wants to focus on other projects."
Following her departure, Collins lifted the lid on what it was really like to land a role on "The View," including claiming in 2020 that she was hazed as she likened joining the show to joining a sorority. "When they rushed me, the hazing was brutal — but I made it through... I mean, listen, I went to a women's college, Barnard College. And, it only makes sense that I ended up on 'The View.' That's sort of like, it's graduate school from Barnard, basically. So, I see that very much. And, it's all good energy and everything else," she told Us Weekly after Sunny Hostin also likened it to the college experience. "I have to be honest with you, much like with college, you eventually have to move on," she added. And move on she has.