What Happened To Frankie Delgado From The Hills?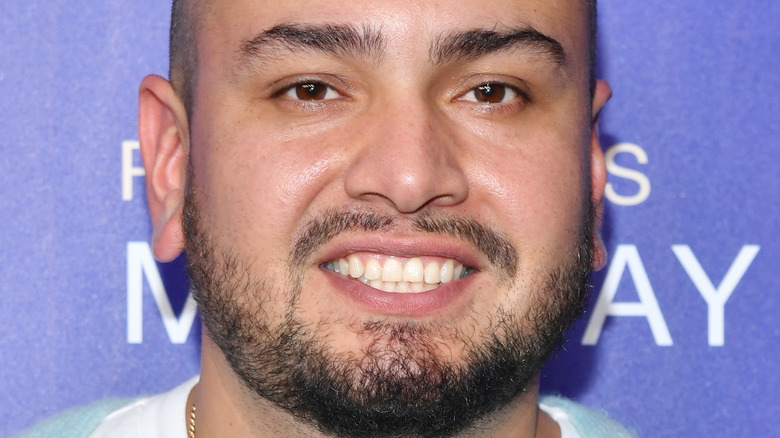 Amy Sussman/Getty Images
With the ever-expanding MTV reality show universe, it's getting harder and harder to keep track of who's who. Reboots of shows pop up seemingly every few months (*cough* "Jersey Shore" *cough*), and with them come new faces, making it more challenging to keep up with your favorite personalities.
Regrettably, some of them get lost in the depths of our memory banks and only pop up when they join a reboot. Case in point: Frankie Delgado, Brody Jenner's BFF who was part of "The Hills" original series, made an unexpected comeback along with other OG cast members like Kristin Cavallari, Heidi Montag, Spencer Pratt, and Audrina Patridge on "The Hills: New Beginnings," prompting him to enter everyone's consciousness yet again. Despite Pratt calling their new co-stars, which included Pamela Anderson and Tommy Lee's son, Brandon Thomas Lee, and Jenner's ex, Kaitlynn Carter, some of "the worst people ever," (via Page Six) longtime fans of the reality show still welcomed familiar faces like Delgado.
But unlike his co-stars, who remained in the limelight long after the show ended, Delgado had veered away from his partying ways, focused on his marriage, and became a family man.
Frankie Delgado started raising a family
After "The Hills" ended, Frankie Delgado still dabbled in showbiz projects here and there. Per Bustle, he appeared in a few episodes of "Keeping up with the Kardashians" as Brody Jenner's best pal, and at one point, he was even credited as Jenner's manager. Interestingly, despite already being the BFF, he was also a producer on "Bromance," a now-defunct reality series competition where men competed to become part of Jenner's inner circle. 
Eventually, though, Delgado had a shift in priorities and became a family man. He married his girlfriend, Jennifer Acosta, in 2013 in Dana Point, California, and the likes of Lauren Conrad and Reggie Bush were in attendance, per Us Weekly. A year later, the couple welcomed a baby girl, with Delgado gushing on Instagram about how much he adores being a father. "I never knew how much I could love til I met you, the greatest gift of my life," he wrote at the time. Come 2016, they welcomed a son, making Delgado a father of two. "My beautiful son, you will be given endless happiness, and eternal love," he mused in a post. Then in July 2022, he announced that they have a new bundle of joy, River Patrick Delgado. 
Delgado seemed to have settled down and left Hollywood for good after starting his family, but come 2019, when the opportunity to star on a reboot of "The Hills" presented itself, he jumped on it once again.
Frankie Delgado eventually returned to show business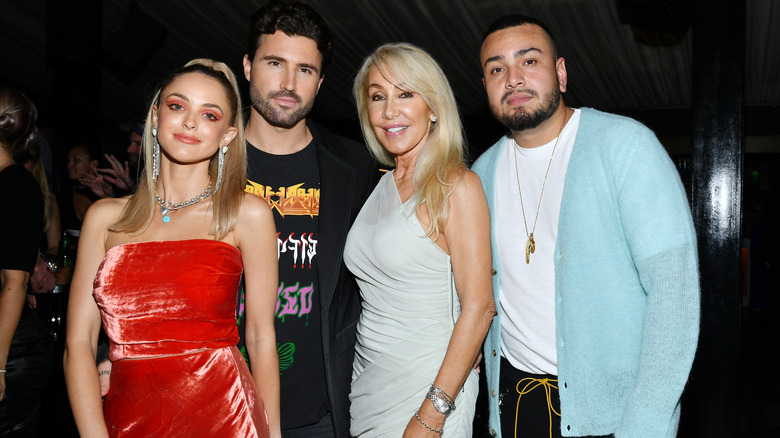 Amy Sussman/Getty Images
When he bowed out of the reality series life, Frankie Delgado mostly kept himself busy with raising his family and managing clubs, most notably SBE's HYDE Sunset in Los Angeles. But the pandemic wreaked havoc on his livelihood, causing him to hustle hard to put food on the table.
"I went from having a great income to zero to contemplating getting assistance from the government through the unemployment route, which I never thought or even imagined would ever happen," he shared with ET Canada, noting that it encouraged him to assist in a handful of other ventures in the food and retail industries. "It humbled me, but I come from Tijuana and I've been in that situation where I had to figure it out when there was no other option and I think that COVID, as much as it affected me at the beginning, it also made me better as a human, as a person who is empathetic and understands other people's situations, and I'm just thankful that I was given another chance to be there for my family in ways that I never thought I could be."
And when he's not elbows deep in work, he hosts the "Was it Real? The Hills Rewatch" podcast along with Brody Jenner and Audrina Partridge, where they take a trip down memory lane and discuss their shenanigans when they were younger. It just goes to show that you may take Delgado out of "The Hills," but you can't take "The Hills" out of Delgado.