The Truth About Frankie Delgado's Marriage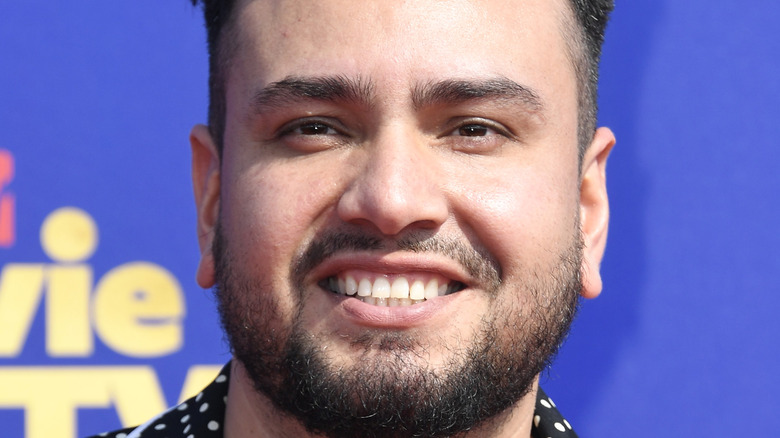 Frazer Harrison/Getty Images
Frankie Delgado is a reality television star, actor, and producer who first got his start on MTV's "twentyfourseven" in 2006. The show's premise was promoted as a real-life version of HBO's "Entourage" and followed a group of men in Hollywood. However, the show only aired for eight episodes and was canceled after three. After "twentyfourseven" ended, Delgado joined the cast of "The Hills" — and subsequent reboot "The Hills: New Beginnings" — of which he is still best known for today. Viewers also may recognize him from appearances in "Keeping Up with the Kardashians."
Off-screen, Delgado tends to shy away from the drama and focuses on his personal life. In 2013, Delgado married actor Jennifer Acosta, and the pair appear on "New Beginnings" together. The couple also has two children, Isabella Amalia in 2014 and Francis Franco in 2016. Outside of social media, Delgado and Acosta are relatively low-key about their marriage and relationship. However, we did uncover a few facts that paint a better picture of the two as a couple — keep on reading for the full story.
Frankie Delgado and Jennifer Acosta are a team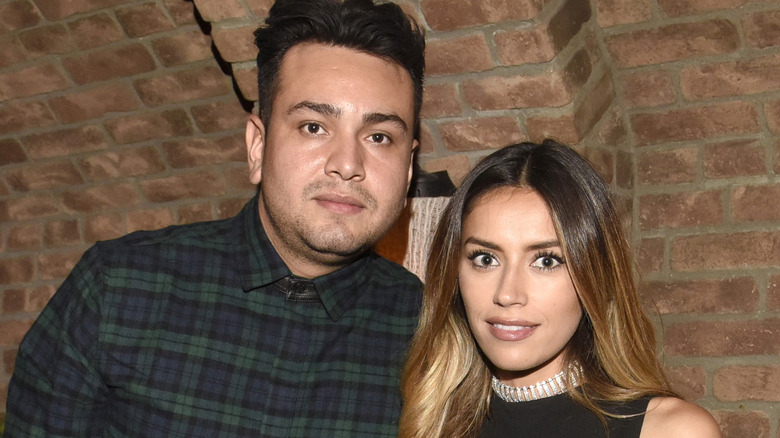 Vivien Killilea/Getty Images
Frankie Delgado got engaged to actor Jennifer Acosta in 2012, before saying "I do" in a California wedding ceremony the following year. Notably in attendance at their nuptials was former "The Hills" co-star, Lauren Conrad, which shows the couple maintains a good relationship with past friends. Other than their two children and media appearances, Acosta has kept a pretty under-the-radar image compared to Delgado's history in the limelight.
Talking to Us Weekly in 2019, Delgado revealed more about Acosta's personality and how she adjusted to reality tv in their marriage, saying, "She was very camera shy, but she got used to it little by little and then I think that she got overwhelmed when we were in New York, and the press and outfits — and you can't repeat outfits and she's not used to not repeating outfits." He continued, "She's always being done up the whole time. And I'm like, 'Babe, you gotta be you. You're so beautiful. You don't have to change anything." Outside of fashion, the two are on the same page about parenting  "We needed to make sure the kids overall were always first," he told HOLA! USA about going on "The Hills." He continued, "Everything was about them. [My wife] and I understood that, and we made sure that was our priority."
Acosta appears to appreciate Delgado's support, as in June, she posted a gushing message celebrating their anniversary. "I love us then and I love us even more today," she captioned a pic from their wedding. Aw!