The Life-Changing Secret Jennifer Grey Learned About Her Famous Dad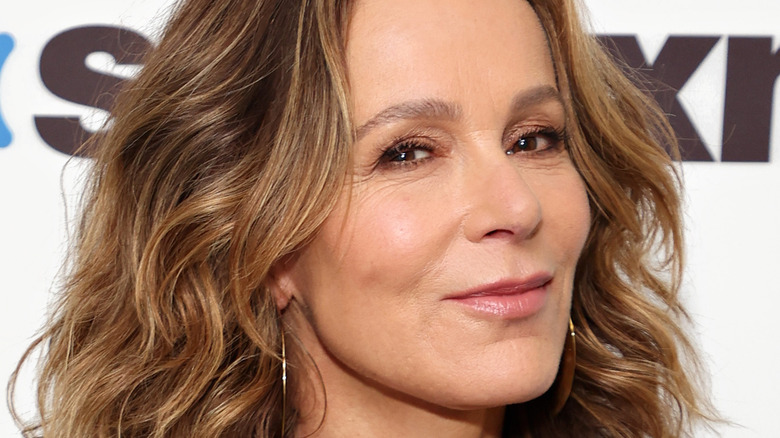 Cindy Ord/Getty Images
Actor Jennifer Grey will always be known for her roles in "Dirty Dancing" and "Ferris Bueller's Day Off." And some fans, especially musical theatre lovers, will also remember her famous father. Grey is the daughter of the Tony- and Oscar-winning actor Joel Grey, who played the iconic emcee in "Cabaret" both on stage and in film, as well as landing the role of "Wicked's" original Wizard. Joel met Jennifer's mother, stage actor Jo Wilder, at the iconic Los Angeles restaurant Du-Par's while Wilder was on a date with another man, according to Jennifer's memoir "Out of the Corner" (via AmoMama). They were engaged three weeks later and married in 1958, but sadly divorced in 1982 after more than two decades of marriage.
Jennifer shot to superstardom after the small-budget film, "Dirty Dancing," became a smashing success in 1987, raking in $213 million worldwide on a $6 million budget, per Variety. But superstardom didn't bring her the roles she thought she would get, and Jennifer seemingly disappeared from Hollywood, especially after a personal choice to change her look caused controversy. She made something of a comeback when she won the Mirror Ball trophy on "Dancing with the Stars" in 2010, though her career was never quite the same. Fortunately, she and her parents have always been close, but she once learned a secret about her father that affected her deeply — not necessarily for the secret itself, but for the way she found out.
Jennifer Grey learned about her father's sexuality in a callous way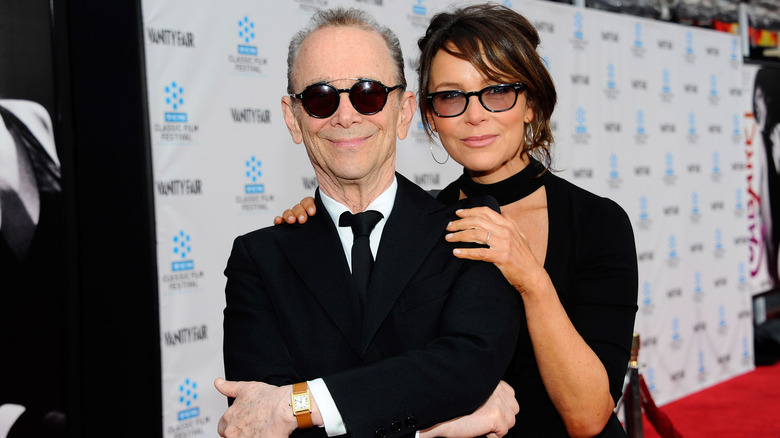 Alberto E. Rodriguez/Getty Images
Jennifer Grey started dating her "Ferris Bueller's Day Off" costar Matthew Broderick in 1986, per Insider, and they were briefly engaged in 1988. Strangely, it was from Broderick's mother that Grey learned a secret about her father: that he was gay.
Broderick's mother said it in a very callous way, especially given today's sensibilities (she used the f-word). "Perhaps she was offended by my lack of knowing. I don't know what she was thinking," Grey told People, calling Broderick's mom "a tricky personality" and "a Cassandra" who liked to speak in "truth bombs." Grey said on "The Meredith Viera Show" that she's known her father was gay since she was about 27 (Grey was born in 1960). But at the time it was a shock. Grey described the comments from Broderick's mother as "warfare" in her interview with People. "All I knew at the time was that it felt like it was a sniper attack. The idea was that I was a fool and that everyone knew but me."
Grey said it shook her world because she thought she knew everything about her father. But she also knows it doesn't matter. "I'm so exhausted by the reductiveness with which people want to out famous people and decide what people are. Like, who cares! People should feel good." She also believes her father when he said his wife, Jo Wilder, was the love of his life. "Nobody could ever believe Jo and I would split," Joel told Playbill. "We were the couple."
Jennifer Grey is proud of her father for living his truth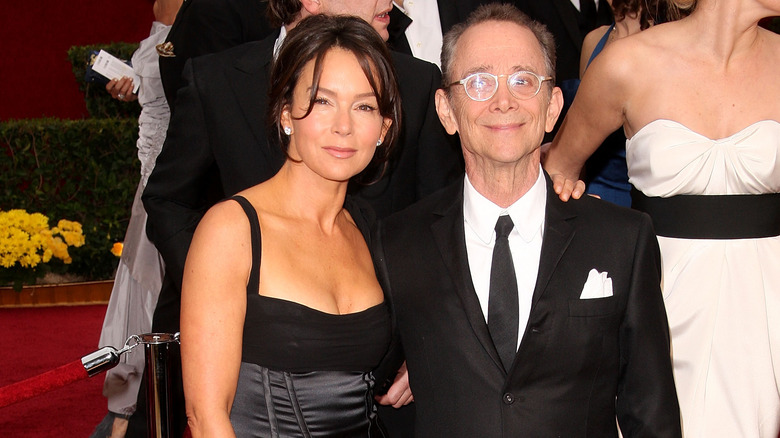 Jason Merritt/Getty Images
While Jennifer Grey learned of her father's sexuality in the 1980s, Joel Grey didn't speak about it until much later. Joel finally came out publicly in 2015, when he was 82 years old. "I don't like labels, but if you have to put a label on it, I'm a gay man," Joel told People, saying that his family and friends have known for years. "It took time to embrace that other part of who I always was." Joel also explained on People Now why it's so important to speak out: "You are who you are, and it's a crime to yourself to walk around denying it."
But being gay didn't change his affection for his wife, Jo Wilder (they divorced after he came out to her). Joel told Playbill that Wilder didn't suspect he was gay at all, "Because I was totally in love with her. We were living totally a heterosexual life," he said.
Jennifer completely understands why he kept it secret for so long, especially growing up in the 1950s, as Joel did. "If you really wanted a family, which he was in avid pursuit of, there were no other options," Jennifer said on "The Meredith Viera Show." She also explained how important it was to her that he spoke out. "I just feel that until you can fully own who you are and feel safe in the world, and the world makes it safe, to just be who you are and be authentic, and love who you love. Everyone deserves to love who they love."