What Samantha Mathis' Life Has Been Like Since River Phoenix's Death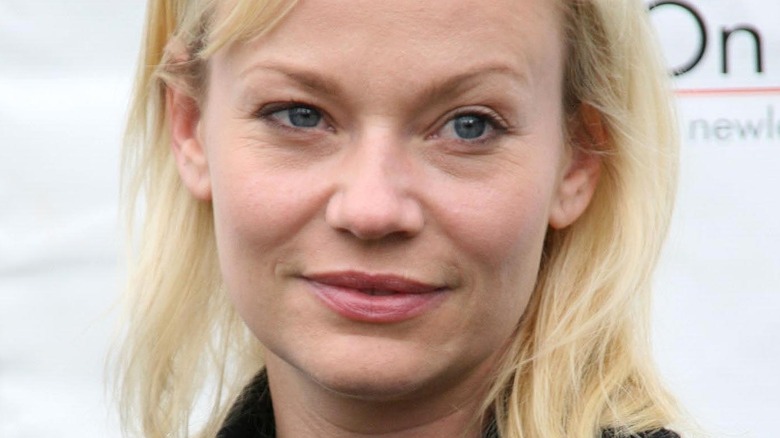 s_bukley/Shutterstock
River Phoenix's death on October 31, 1993 rocked Hollywood. Phoenix was only 23 when he died, with a career that was heading nowhere but up. Prior to that, Phoenix was the golden boy of cinema. He was an outspoken activist and a vegan since he was young. (We're talking, like, 7 years old.) His first girlfriend, Martha Plimpton, told a story about Phoenix's veganism. "Once when we were fifteen, River and I went out for a fancy dinner in Manhattan," she told Esquire, "and I ordered soft-shell crabs. He left the restaurant and walked around on Park Avenue, crying. I went out and he said, 'I love you so much, why?...' He had such pain that I was eating an animal, that he hadn't impressed on me what was right."
But Phoenix's death painted his life in a more complex way. He died of "acute multiple drug intoxication," according to The New York Times, from cocaine and morphine. The night was a horrifying one for all those close to Phoenix. Christina Applegate was there and the location, The Viper Room, was co-owned by Johnny Depp. But, it was Phoenix's girlfriend at the time, Samantha Mathis, who carried the tragedy with her for a very long time.
Samantha Mathis had to take time off from acting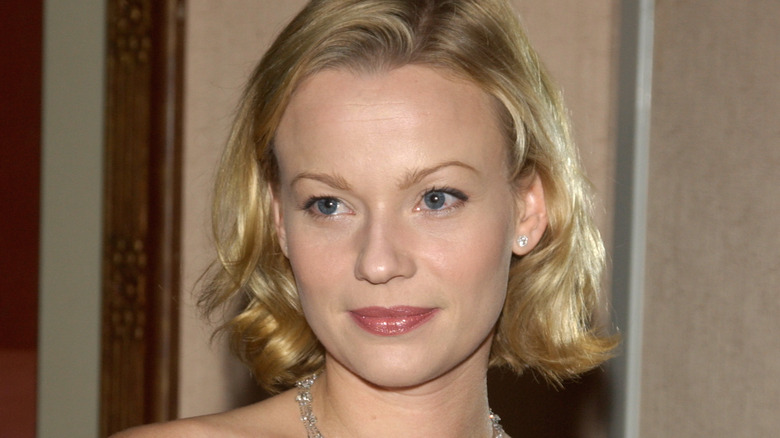 Featureflash Photo Agency/Shutterstock
Samantha Mathis was so devastated by River Phoenix's death that she didn't openly speak about it for more than 25 years. She decided to speak about it with The Guardian in July 2019 to mark the anniversary of the tragic day. "What came up for me last year around the anniversary was: 'Oh, this also happened to me, and had a profound effect on my life, more so than I still understand even with all the years of therapy,'" Mathis said. "I needed to talk about it for myself." She said that people in her life today don't understand how much Phoenix's death affected her.
Mathis didn't stop working after the harrowing event in 1993 but she did eventually have to stop. Her mother, fellow actor Bibi Besch. died of breast cancer a few years after Phoenix died. This instigated a hiatus for the actor. "It was just too much loss. I had to stop," Mathis said. "I stepped away from the business for two years. I fell apart." She was 26 when she made this decision, and needed to take the time to regroup.
Samantha Mathis went on to act for decades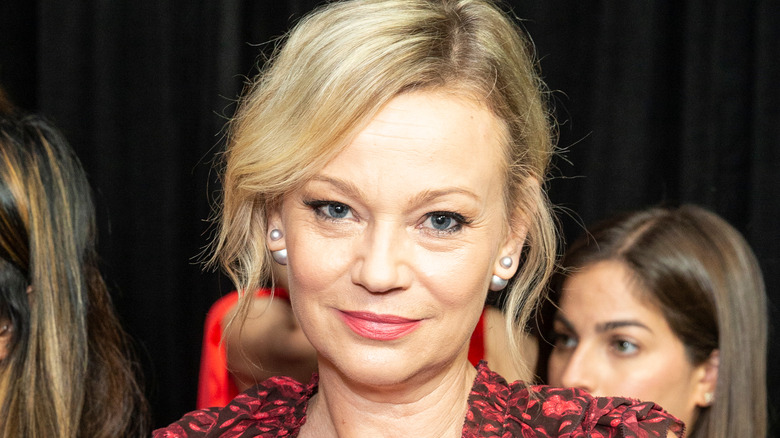 lev radin/Shutterstock
Samantha Mathis was deeply moved by River Phoenix's death. After his death, Mathis spoke up to describe the wonderful man he was, per Esquire. "River was a sensitive," Mathis said. "He had so much compassion for everyone and everything that he had a weight on his heart." The two starred together in the film "The Thing Called Love" and Mathis ended her previous relationship in order to be with River. In an interview with HuffPost, director Peter Bogdanovich addressed this. "Samantha Mathis broke up with John Leguizamo after working with River," he said. "They were very much in love. They fell in love when they kissed in the back of the truck."
Even though Mathis had to take some time off after the death of Phoenix, and later, her mother, she went on to work for decades. In 2000, she was in "American Psycho," in 2006 she was in "Local Color," and from 2019-2020, she played Sara Hammon in "Billions," per IMDb. Thankfully, she was able to get back to work and move on in some way.