The Truth About Johnny Depp's History With The Viper Room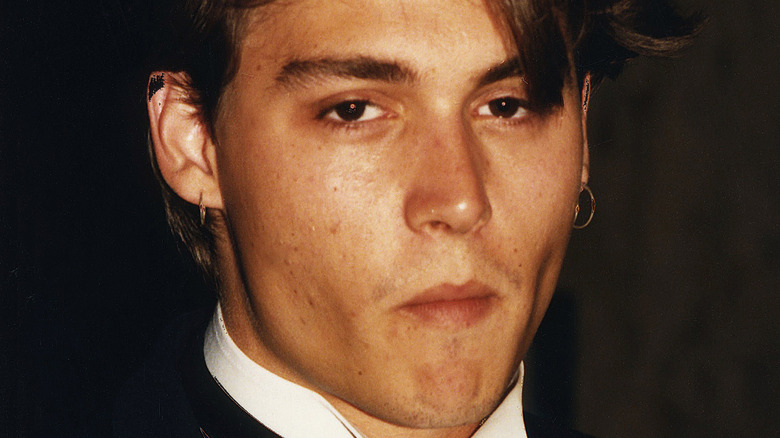 Vicki L. Miller/Shutterstock
The Viper Room used to be one of the hottest spots in Los Angeles for the young Hollywood elite to hang out. Founded in 1993 by Johnny Depp and former actor Sal Jenco, it was once home to the biggest stars of the time, including Quentin Tarantino, Christina Applegate, and Patricia Arquette. According to the New York Post, it was even the base of the underground poker ring that was the subject of the 2017 film "Molly's Game," which Tobey Maguire reportedly founded.
Per Depp, he opened the club so famous people "won't feel like they're on display." But he also told the Los Angeles Times that he doesn't want it to be incredibly restrictive like most establishments like it. He patterned it after the clubs from the past and hoped it would serve as a place where his peers could let loose. "I really love the idea of clubs from the '20s, '30s and '40s," Depp said at the time. In an interview with Playboy in 1996, the actor said that the place also functioned as his hideout. "It's easier here. I'll have a couple beers or a glass of wine, get up and play my guitar with some friends," he dished. "Every Thursday is martini night, a good time. One of the best nights for me was when Johnny Cash played here."
But while The Viper Room was an iconic establishment, it's also infamous for being the setting for many deaths and scandals, including River Phoenix's untimely demise just months after the club opened to the public.
The Viper Room was marred with controversy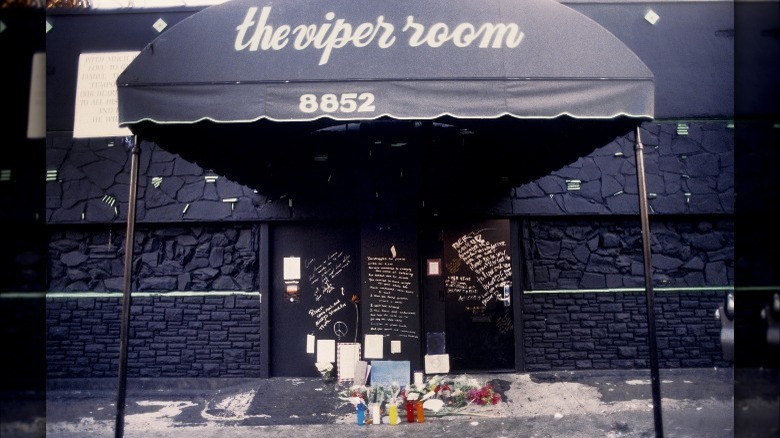 Michael Ochs Archives/Getty Images
The Viper Room had humble origins, though, having been initially a grocery store in 1921, per Los Angeles Magazine. Infamous mobster Mickey Cohen then bought it in 1947 to carry out his operations. The space changed names several times until Johnny Depp and Sal Jenco turned it into The Viper Room in August 1993.
Two months after it opened, curious incidents began happening. On Halloween 1993, River Phoenix died of a drug overdose right in front of it. He was supposed to perform with a band that night, but his then-girlfriend, Samantha Mathis, witnessed him fall and begin having seizures, per The Guardian. The club did not reopen for a week after the incident, and every time October 31 rolled around, it would be closed under Depp's instruction, according to the Daily Mail.
The controversies did not stop there. The Viper Room was also the place where Mötley Crüe drummer Tommy Lee was charged with battery after getting into a fight with paparazzi in 1996, per The Chicago Tribune. In 1995, Courtney Love admitted to having experienced a drug overdose right outside the club, but Depp was there to help her out. "I don't really wanna make judgments publicly. I just wanna tell you that Johnny gave me CPR in 1995 when I overdosed outside the Viper Room," she shared, per People. Nonetheless, the place remained a hot hangout for celebrities. 
The Viper Room is about to be totally renovated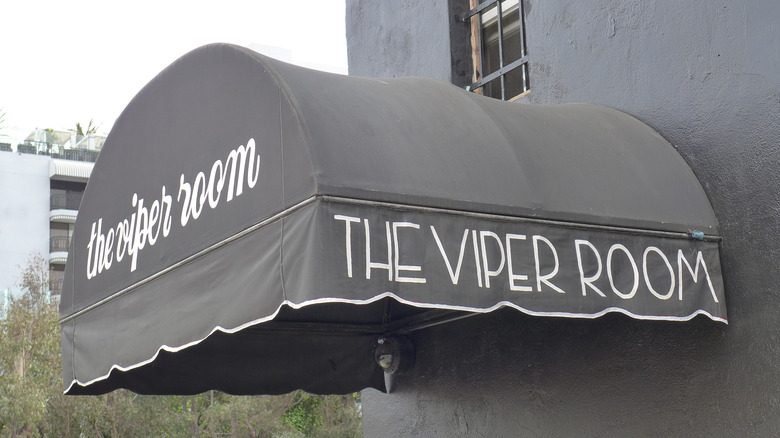 Jim Steinfeldt/Getty Images
It's been years since The Viper Room's heyday, and now, it's due for an overhaul. Deadline reports that it will be completely demolished and turned into a 12-story mixed-use building which will be composed of restaurants, cafes, a rooftop bar, retail stores, housing units, and according to the project's site, West Hollywood's first and only five-star hotel.
Luckily, The Viper Room's legacy will still live on. The establishment will also apparently include a "reimagined Viper Room" with memorabilia from the original club, a new and improved sound stage, and a recording studio. Johnny Depp hasn't said anything about how his old bar would be transformed into something else, but he did once acknowledge that the unfortunate events that transpired there had very little to do with the club he once co-owned.
When asked if he found it tough to walk past the spot where River Phoenix died, he told Playboy, "At first it was. I couldn't go to the club without thinking of it. Later I came to terms with the fact that it had nothing to do with the club. He was here a very short time. It had nothing to do with anything, really, except that what he ingested was bad, and now there is nothing we can do." Depp sold his ownership stake in the club in 2004, per the Daily Mail. LAist reports that construction on the new and improved Viper Room complex will begin in 2023.