John Cena, Nikki Bella Reportedly Split Over One Major Issue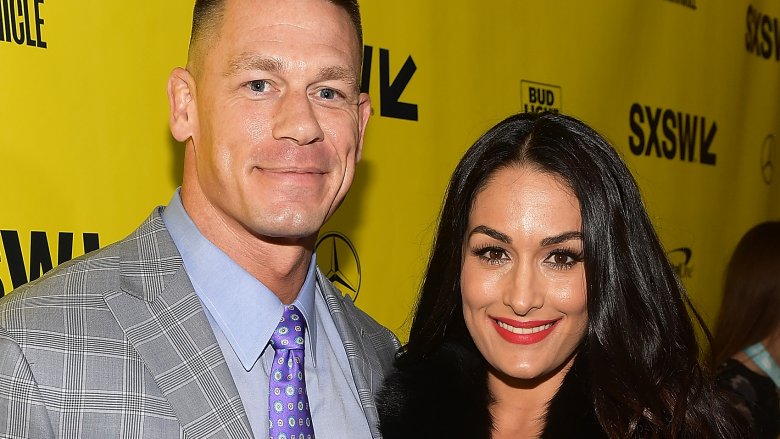 Getty Images
John Cena and Nikki Bella reportedly didn't see eye to eye on one major issue.
According to an Entertainment Tonight exclusive, published on Tuesday, April 17, 2018, the WWE stars broke up over the decision to start a family.
"Nikki and John truly love each other, but they will never have the same view on a perfect future," a source told the publication. "Nikki has always dreamt of having a family of her own and John does not want children and that was the main cause of their break up. They are both dedicated to their careers, but Nikki wants more than just that ... She couldn't get past the idea of not having her own baby."
The insider added, "Some people just don't want children. Everyone wants to blame John, but he feels he was honest and upfront with Nikki about never wanting to have children." That said, the source claimed, "John's mistake was to then propose, because he knew that is what Nikki wanted most. He meant well, but in the end, it only hurt Nikki more and prolonged the inevitable."
"John felt as if he was really giving up part of himself by getting married," the insider went on. "Bella felt she was giving up her opportunity to have children if she spent her life with John and eventually neither of them could get past it." 
The source, who called the whole situation "heartbreaking," explained, "They had to split in order to give each other the life they both wanted." 
As Nicki Swift previously reported, Cena, 40, and Bella, 34, announced that they were ending their relationship and calling off their wedding on Sunday, April 15. "While this decision was a difficult one, we continue to have a great deal of love and respect for one another," they released in a joint statement to Us Weekly. "We ask that you respect our privacy during this time in our lives."
After the announcement, Cena took to social media with a series of posts referencing their breakup. As one tweet read, "Sometimes we must bare the burden of shame and judgement to protect and give to the ones we love. #RiseAboveHate."
The pair, who got engaged at WrestleMania 33 in April 2017, had been together for six years and had documented their longtime romance on E!'s Total Divas and Total Bellas.