How Alec Baldwin Really Felt About Working With Lisa Kudrow In Friends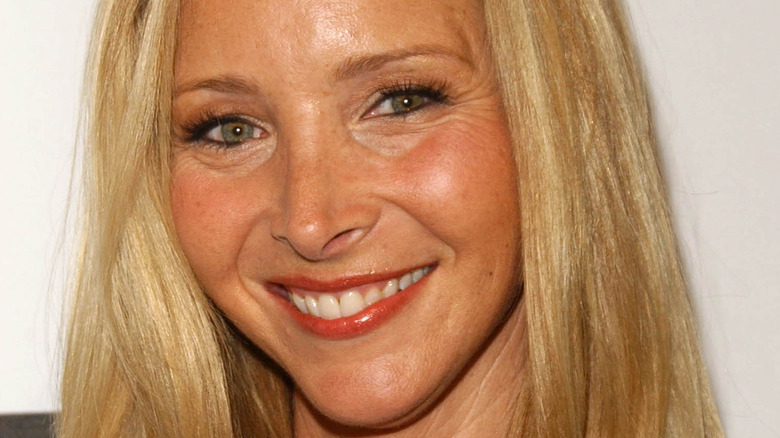 s_bukley/Shutterstock
Unlike most of her "Friends" co-stars, Lisa Kudrow, who played Phoebe Buffay, didn't have any long-term romantic partners on the show. In fact, until she met Mike Hannigan in Season 9 (and later married him in Season 10), her various relationships often served as comedic relief. However, that doesn't mean they weren't impactful. Phoebe's romantic pursuits often helped viewers peel back deeper layers of her character and better understand her offbeat personality. These arcs also allowed Kudrow to work with some of the show's most popular guest stars, including Michael Rapaport, Charlie Sheen, and David Arquette (via Vulture). Of course, you can't forget one of Kudrow's most memorable onscreen flames: Alec Baldwin. 
Baldwin appeared in Season 8's "The One in Massapequa," where he portrayed Buffay's uncomfortably personable boyfriend, who managed to find joy in literally everything. And while every "Friends" fan has their own criteria for ranking favorite episodes, Baldwin and Kudrow's sizzling chemistry definitely made it a top contender. While it's clear that the actors worked well on screen, we also know what Baldwin actually thought of his onscreen love interest — in real life.
Alec Baldwin thought Lisa Kudrow was 'odd in a wonderful way'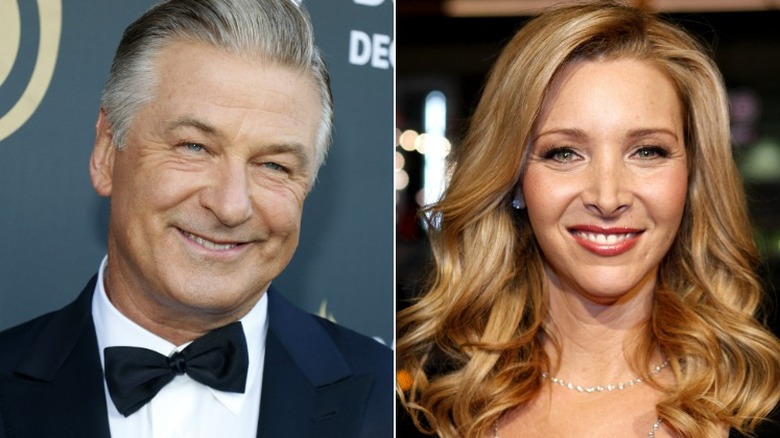 Tinseltown & Tinseltown/Shutterstock
One major downside to getting attached to fictional characters is the letdown that occurs once you realize the actors didn't get along in real life. Whether the co-stars couldn't stand each other or the actors hated kissing each other, these sour dynamics can definitely detract from the enjoyment. Fortunately, Alec Baldwin and Lisa Kudrow didn't have this problem. 
Back in 2017, Baldwin reflected on working with Kudrow in "Friends" and had nothing but good things to say. "I was very grateful I had my scenes with Lisa because she is so unique, beautiful and funny, but slightly odd in a wonderful way," Baldwin shared with The Project. "'I remember that when I did that show it was literally a day or two after they announced they were going to become the highest-paid performers in all of television. There was something in the air." Interestingly enough, Baldwin's account contrasts "The Hills" alum, Spencer Pratt's opinion on Kudrow. At the close of 2022, Pratt revealed on TikTok that Kudrow once approached him and his then-girlfriend Heidi Montag at a party. "We're standing near the buffet, that's when Phoebe Buffay rolls up, and right in front of me, she tells Heidi that she needs to get away from me as fast as possible, cuz I'm gonna murder Heidi and that I have the eyes of a serial killer," shared Pratt. 
Lisa Kudrow has returned the love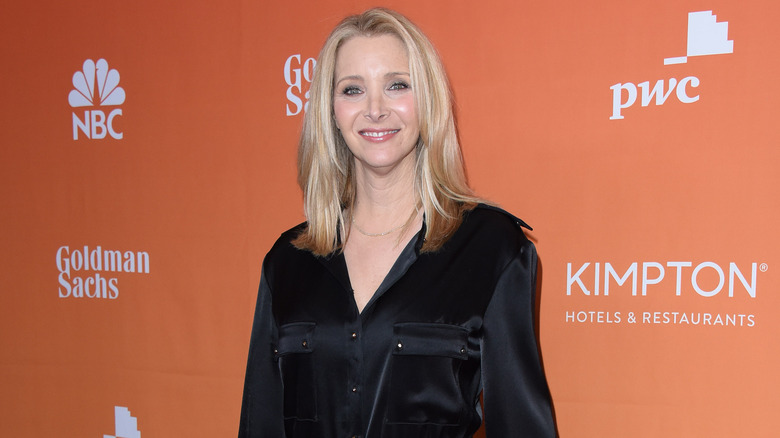 DFree/Shutterstock
Fortunately, Alec Baldwin and Lisa Kudrow didn't allow their onscreen chemistry to go to waste. The former onscreen couple reunited professionally in 2017 for "The Boss Baby," the animated tale of a baby who moonlights as a secret agent, per IMDb. In the film, Baldwin voices the role of the leading baby, while Kudrow voices his mom. Both also returned for "The Boss Baby" sequel, released in 2021. And while Baldwin kept his role, Kudrow voiced the children's grandmother, per IMDb. 
While doing press for the franchise in 2021, Kudrow reacted to getting to work again with Alec. "That was really fun," shared Kudrow to Reuters. "And it's funny to think Phoebe, like who breaks up with Alec Baldwin? Why would you send him on his way?" With that said, don't expect her to pick Baldwin's character as her favorite love interest. "She married Mike, (played by) Paul Rudd," continued Buffay. "But there's such a soft spot for Hank Azaria's character. I have such a soft spot."