Which Friends Co-Star Would Lisa Kudrow Do Anything For?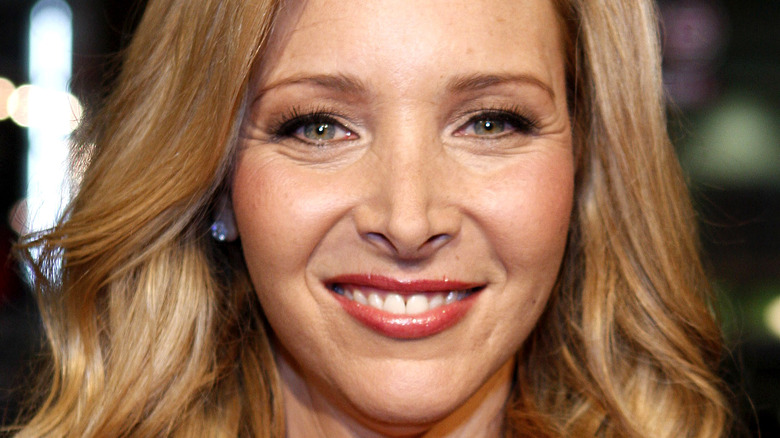 Tinseltown/Shutterstock
"Friends" is one of the most popular sitcoms ever — according to The Economist, it's No. 1. They cite that in 2018, Netflix paid $100 million to stream the show for a year. "Friends" ran for 10 seasons, with millions tuning in to watch the camaraderie, flirting, disastrous dates, and heartwarming romances. Oh, and to marvel over how Monica could afford her 1,500 square foot Manhattan apartment — even with a string of low-income roommates over the years. CNBC had the answer. The apartment was under rent control and cost just $200 a month, as Monica inherited it from her gran. Plus, "Friends" was a sitcom and not a documentary, folks.
According to E! News, 52.5 million viewers tuned in to bid a fond farewell to the Central Perk six in 2004. "Friends" made household names out of the cast. In 2021, they filmed "Friends: The Reunion," part comedy, part documentary, and a load of tears. During an interview on "The Talk" (via ET Canada), Lisa Kudrow admitted meeting up with the old crew proved sentimental.
"We were like dabbing eyes, and you kind of don't know why," Kudrow shared. She said it was made even more emotional because COVID restrictions had just begun easing up, so people could finally hug each other again. There was one former cast member Kudrow especially wanted to hold tightly — one that's her ride or die. So, which "Friends" co-star would Lisa Kudrow do anything for? Spoiler alert: It's not Joey.
Lisa Kudrow's Friends ride or die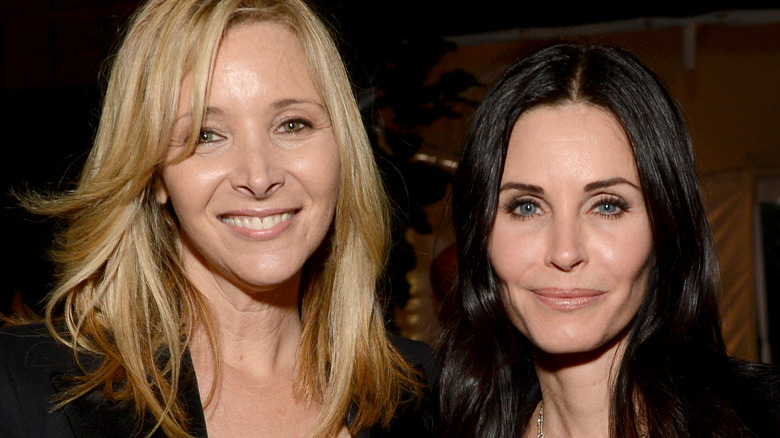 Michael Kovac/Getty Images
Jennifer Aniston and Courteney Cox always appear to be the two closest "Friends" friends. However, during an interview with Howard Stern (via The Things), Aniston and Cox insisted they're equally as tight with Lisa Kudrow — she just lives in NYC, so they don't hang as much. But, just as parents have a favorite kid — despite pretending otherwise — Kudrow has her favorite amiga. Ellen DeGeneres asked her who she would do anything for, and "The Comeback" star replied, "Courteney Cox," without hesitation. "That's easy."
DeGeneres asked why she chose Cox over her own flesh and blood – son Julian Murray Stern. Although it's unlikely, Kudrow admitted that if he asked her "to do something inappropriate, then [she'd] have to say no." Whereas she'd be all in for any Cox requests. However, Kudrow was quick to clarify that her decision didn't reflect poorly on her parenting skills. "I'm a good mom," she insisted.
Meanwhile, Julian isn't exactly the biggest "Friends" fan out there; he'd rather not watch it all, especially any scenes that include his mom. Kudrow admitted to Jimmy Kimmel in 2014 that once Julian turned 16 and was old enough to watch the show, he was also "old enough to know that he's not that interested" in watching it. However, she added that her son is a fan of his mom's former castmates. "He loves everybody else," she said. "I know that!"