Did Anyone In The Cast Of Friends Ever Date?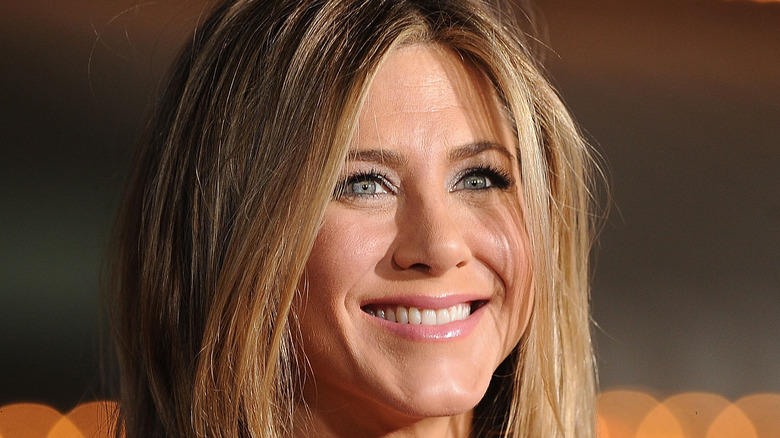 Jason Merritt/term/Getty Images
Though it's been 17 years since viewers Rachel, Ross, Joey, Monica, Phoebe, and Chandler bid adieu to viewers worldwide in 2004, fans across the globe will finally be able to see the cast of one of the most beloved sitcoms of all time in one room once again. 
While HBO Max's "Friends" reunion isn't a reunion in the more traditional sense of TV but rather than staging a scripted limited series reboot (the six-episode homecoming will feature Matthew Perry, Rachel Aniston, Courteney Cox, Lisa Kudrow, David Schwimmer, and Matt LeBlanc reminiscing, doing a table read of an old episode, and other such like-minded feats of nostalgia, per Variety), it's still a monumental event. Yet, considering the fact that the entire main "Friends" cast will be waxing poetic about the good old days, it's only natural that viewers tuning in might wonder about the nature of those good old days in the first place. Especially since the show had a notorious penchant for inter-friend-group romances. Catch our drift? 
The titular flock of "Friends" created an all-out web of hookups on-screen, so were any of the cast members dating behind-the-scenes and in real life? How can any fan not be curious, especially since the show ran for ten seasons! Keep on reading to find out if any of the stars dated.
Some of the 'Friends' cast dated their costars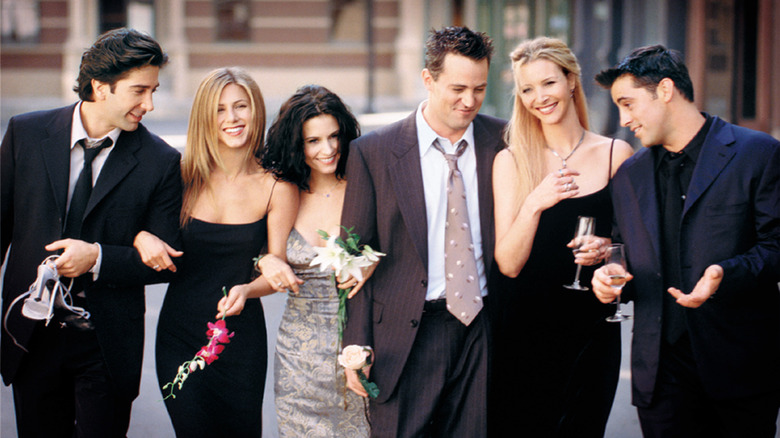 Getty Images/Getty Images
While we might be in for a couple of revelations after the debut of the HBO Max "Friends" reunion, it seems that, as it stands, none of the core six ever dated each other before, during, or after "Friends." Though the deep affinity all of the actors share for one another is palpable — as the trailer for the "Friends" reunion suggests, their love is purely platonic. 
But if we're going by pure technicalities, then the answer is actually a resounding "yes." As Digital Spy previously noted, Jennifer Aniston, who played Rachel, actually dated three of her fellow cast members — if you count "cast member" as "guest star." Per Digital Spy, Aniston was romantically linked to Brad Pitt, her husband from 2000 to 2005, and who made a cameo as Rachel's high school nemesis in the season eight episode "The One With the Rumor." In addition to Pitt, Aniston also once dated Paul Rudd, who played a recurring love interest for Lisa Kudrow's Phoebe, in 1998, though they continued to remain friends after the pair called it quits. 
Lastly, actor Tate Donovan, who appeared in Season 4 as Rachel's boss and brief paramour Joshua, was engaged for a spell to Aniston back in the late 90s, though they broke up before filming Donovan's multi-episode arc. Aside from Aniston, Courteney Cox famously met her now-ex-husband, David Arquette, on set. So ... yes and no!