Ireland Baldwin Already Knows What She Will Name Her Baby
On January 31, Ireland Baldwin joyously shared some updates about her pregnancy with her first child. The daughter of actors Alec Baldwin and Kim Basinger went on a podcast to share her experiences as a mom-to-be and what she will be naming her baby.
It was just one month ago when Ireland revealed her pregnancy with her boyfriend — the musician known as RAC — by posting a photo of the little one's sonogram on New Year's Eve. Earlier this month, Ireland got vulnerable about her pregnancy struggles on her social media and opened up about both her physical and mental difficulties. "This s*** is HARD," she wrote on her Instagram. "And you're not alone if you feel the same. And it's ok to be REAL and post highlight reels. It's ok to be happy and sad at the same time. I am grateful but I am struggling and that's perfectly ok."
Ireland has been honest about experiencing the highs and lows of pregnancy, and now she's giving an update about her baby.
Ireland's daughter will have another country's name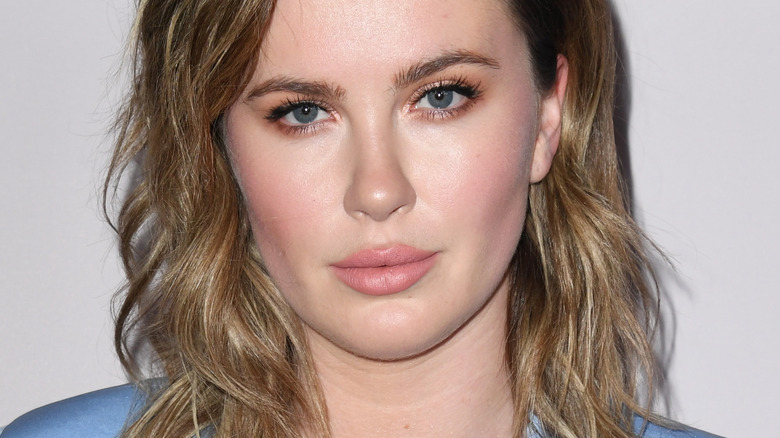 Jon Kopaloff/Getty Images
Always go with the theme! Ireland Baldwin revealed the gender — it's a girl! — and her baby's name while speaking on the "Girlboss Radio with Avery" on January 31. "We're naming her Holland," she announced. "I'm Ireland so another country name because we wanted to keep that consistent." Joking aside, the soon-to-be-mom revealed that she was also inspired by her love for the "classy, beautiful" name of actor Holland Taylor, wife of actor Sarah Paulson.
About her expectations for motherhood, Ireland said she was excited to be a parent. "I think it's cool that I get to unconditionally love this person," she gushed. "And do my best to make her as equipped for this world and as bada** as possible." While Ireland is getting geared up for motherhood, her seven younger brothers and sisters are also getting ready to be aunts and uncles, as shown by a video Hilaria Baldwin posted of her and Alec's children.