The Admission Hugh Grant Made About His Relationship With Renee Zellweger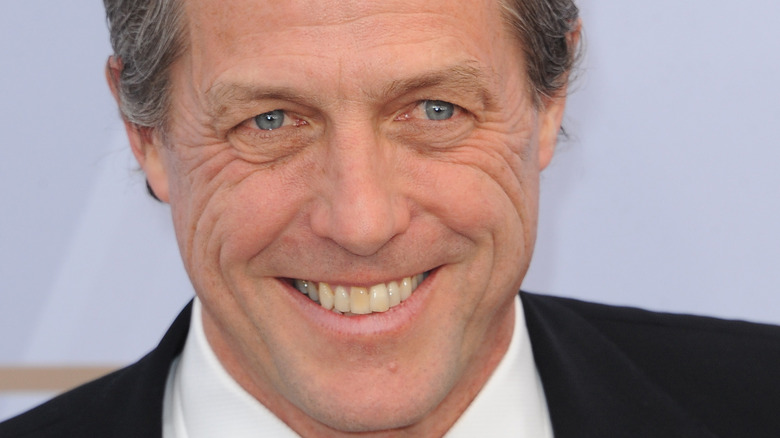 Tinseltown/Shutterstock
Hugh Grant and Renée Zellweger were one of the most disastrous on-screen couples of the early 2000s. The two starred together in the romantic comedy "Bridget Jones's Diary" in 2001, and again in 2004's "Bridget Jones: The Edge of Reason." Zellweger played the titular character, while Grant was cast as the womanizing Daniel Cleaver who plays with Jones' heart.
After the first two "Bridget Jones" movies, Grant passed on the third installment, per Bustle. Although Grant was asked to reprise his role as Cleaver, he didn't feel the script was up to par. "When they came to me a few years ago, they had a good central premise, but I didn't think the script completely worked. So I worked with them on it for some time, almost a year, I think, and I could never make the second half of the film work, as far as I was concerned, especially for my character," he shared at the time. While he and Zellweger didn't star in any more films together, years later, he revealed a surprising detail about their relationship.
Hugh Grant still has love for Renée Zellweger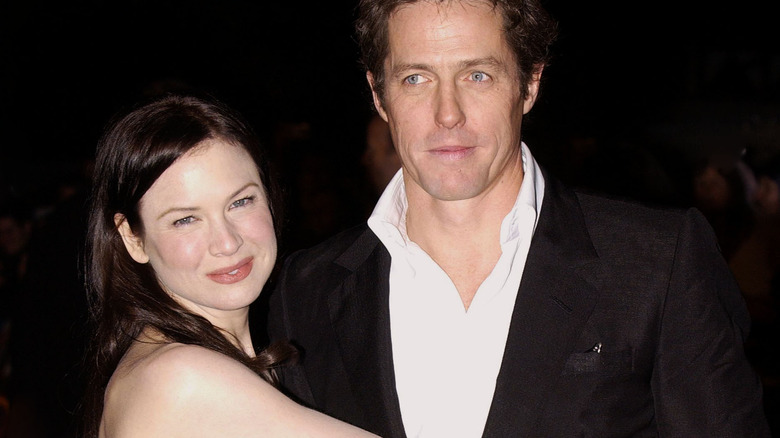 Antony Jones/Getty Images
It's been well over a decade since Hugh Grant and Renée Zellweger worked together, but the two are still great friends. In a 2020 interview, Grant shared on "The Jess Cagle Show" that he adores his former co-star. "I love Renée. Uh, she's one of the few actresses I haven't fallen out with. And, we, we got on very well together and, we still exchange long emails," he stated. He went on to call her a "good egg and a genius," praising her for her work in "Judy."
As for the actors that Grant has fallen out with? He played opposite Julia Roberts in the 1999 film "Notting Hill," and claimed she wasn't a good kisser because of her big mouth. "I've probably made too many jokes about the size of her mouth. She might hate me by now," Grant joked on "Watch What Happens Live with Andy Cohen" (via Closer). He had previously praised Zellweger as a "top snogger," and tried to compete with Colin Firth as the better kisser in the "Bridget Jones" films, per the Daily Mail. Although the "Love Actually" star and Zellweger got along famously while filming together and eventually became friends, he did admit to having reservations about her as the leading lady.
Hugh Grant didn't think Renée Zellweger could pull off a British accent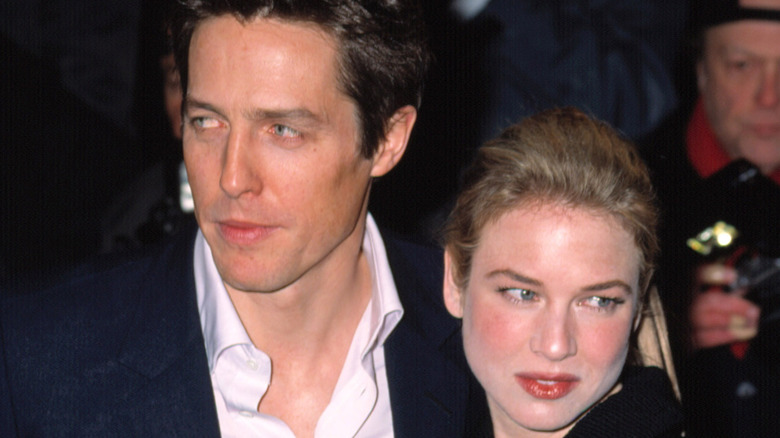 Everett Collection/Shutterstock
While many can't imagine "Bridget Jones's Diary" without Renée Zellweger, Hugh Grant had his doubts about an American playing the lead role of a British woman. "I can't pretend that I didn't slightly raise an eyebrow myself when her name was brought up. I knew she was a brilliant actress, and I knew she had all those lovable ... qualities that you need. But I just know from experience that accent-wise ... crossing the Atlantic is the hardest thing in the world either way. So I was a little scared for her," he told Cinema.com.
Grant described Zellweger's English accent as "alarming," adding that she sounded like she had a stroke. However, he revealed that after two weeks, the "Jerry Maguire" star nailed her role as Jones. "It's the best American doing English that I've ever heard in my life. And not once did she stop speaking with that accent, until the wrap party. When suddenly this weird ... Texan appeared," he shared.
"Bridget Jones's Diary" fans will be happy to hear a fourth installment is in the works, per the Radio Times. The film will be based on author Helen Fielding's book, "Bridget Jones: Mad About the Boy." There has been no news of casting as of yet, but Zellweger told Entertainment Weekly, "I love this character. So, I mean, if they call me, I'll go running." Fans can only hope for an on-screen Grant and Zellweger reunion.