Travis Scott Responds To Lawsuit Over Canceled Show After Daughter Stormi's Birth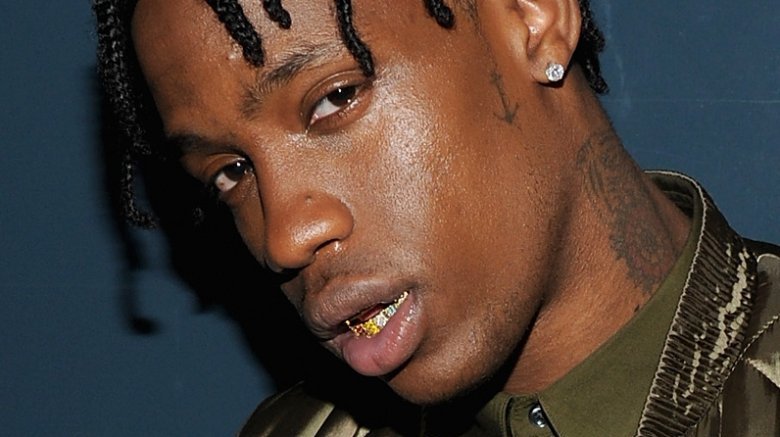 Getty Images
Travis Scott is responding to recent lawsuit.
On Tuesday, April 17, 2018, the "Butterfly Effect" rapper (real name is Jacques Webster) filed a counter-suit against promoter PJAM LLC, which is suing him for allegedly canceling a pre-Super Bowl concert at Myth Live in Minneapolis, Minn., which had been scheduled for Saturday, Feb. 3 — two days after the birth of his daughter.
"Three wannabe promoters — Alex Martini, Jefferson Agar and Patrick Johnston, and their company PJAM, contracted with Travis Scott to appear at a February 4 show under terms they had no financial ability to satisfy — even completely failing to arrange to get him to and from the event as required," Scott's attorneys from King, Holmes, Paterno & Soriano, LLP said in a statement released to E! News. "In an obvious effort to shake Travis down and avoid the consequences of their breaches, they filed a spurious lawsuit while spreading specious falsehoods in the press."
They continued, "Rather than suing, these so-called promoters should have apologized and taken responsibility for their inability to provide the agreed-upon transportation. Instead of pursuing a misguided attempt to spin the narrative and salvage their tattered reputation, the responsible step would have been for PJAM to pay Travis the balance of his fee and move on to their next opportunity. Travis would have preferred to resolve the failures of the promoters privately and cooperatively. Their election to go public has left Travis no option other than to seek the balance of the fees owing. "
"Travis apologizes to any fans who were duped by these promoters into showing up at the cancelled show even after the promoters failed to take the steps to get Travis there," Scott's attorneys concluded their statement.
As Nicki Swift previously reported, Scott, 25, was hit with PJAM's lawsuit on Wednesday, March 28. In court documents, the promoters claimed that they'd suffered "significant damages" and "reputational harm" due to the rapper's alleged last-minute cancellation. They are seeking a $150,000 advance payment back from Scott, as well as attorney's fees and reputational damages.
Two days before the scheduled concert, Scott and girlfriend Kylie Jenner, 20, had welcomed their first child, daughter Stormi. On Super Bowl Sunday, Feb. 4, the Keeping Up With the Kardashians star announced the news on social media.