Ozzy Osbourne's History Of Health Complications Explained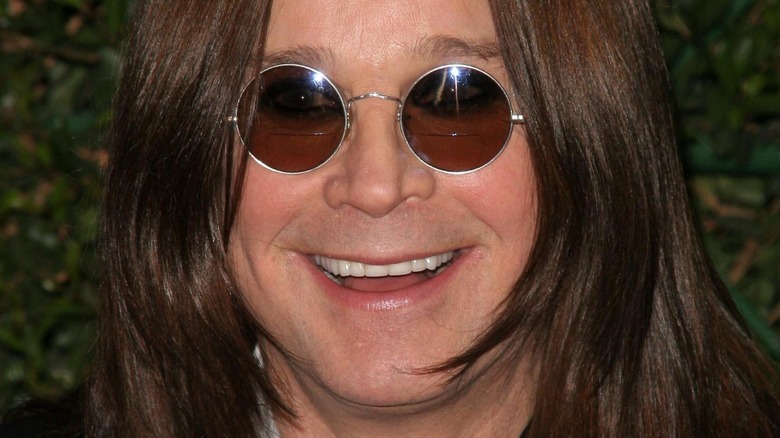 s_bukley/Shutterstock
Ozzy Osbourne's health has been declining ever since the Black Sabbath rocker was diagnosed with Parkinson's disease. "It's been terribly challenging for us all. Coming from a working-class background, I hate to let people down," he said during an interview on "Good Morning America" in January 2020, explaining that he had to take a step back from his normal day-to-day activities — and his career. 
However, Ozzy's Parkinson's diagnosis isn't the only health issue that has been ailing him. He underwent neck surgery in 2019 due to injuries he had sustained in a quad accident in 2003 that were aggravated in a fall. The surgery ended up leaving Ozzy in rough shape. "I can't walk properly these days," he told Louder Sound. In the years that followed, Ozzy found himself plagued with pneumonia and COVID, but made it to the other side. "I've cheated death so many times," he told "GMA."
In 2022, Ozzy had major neck surgery "to remove and realign pins in his neck and back," according to Page Six. That June, his wife Sharon Osbourne explained that the surgery was extremely serious. "He has a very major operation on Monday, and I have to be there," she said on "The Talk UK" (via People). "It's really going to determine the rest of his life," she added. Following the operation, Sharon provided fans with an update on her husband.
Ozzy Osbourne knows things could get worse at any moment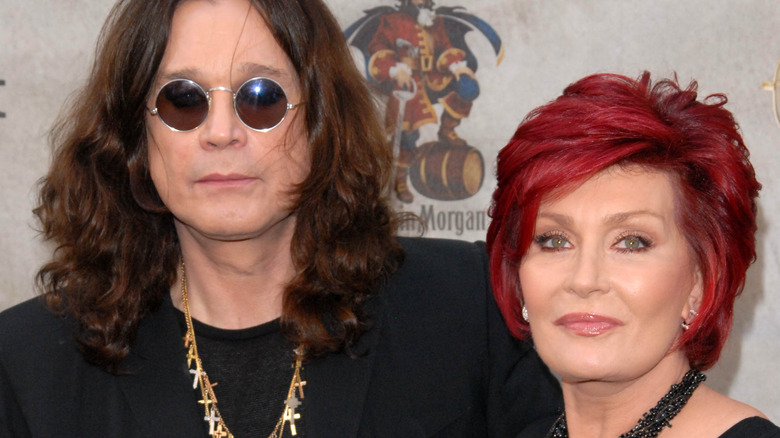 s_bukley/Shutterstock
In an interview with SiriusXM, Ozzy Osbourne discussed his reservations about having another neck surgery. "When I saw this [doctor] he said 'the first guy didn't do a very good job.' He is not telling me that he can put me back to normal," Ozzy said, according to the Mirror. "The way it is now I ain't very encouraged. What if it gets worse?" a concerned Ozzy said. Things went well, however, and Sharon Osbourne provided fans with an update after Ozzy came out of surgery. "Our family would like to express so much gratitude for the overwhelming amount of love and support leading up to Ozzy's surgery. Ozzy is doing well and on the road to recovery," she wrote on her Instagram Stories (via Us Weekly).
Ozzy told Prevention that his Parkinson's had "reached a plateau" as of September 2022, which was great news, but he knows that things can change at any time. "You don't know when you're gonna wake up and you ain't gonna be able to get out of bed. But you just don't think about it," he explained. And, a few months later, he was forced to make a really hard decision about his career.
Ozzy Osbourne canceled his 2023 tour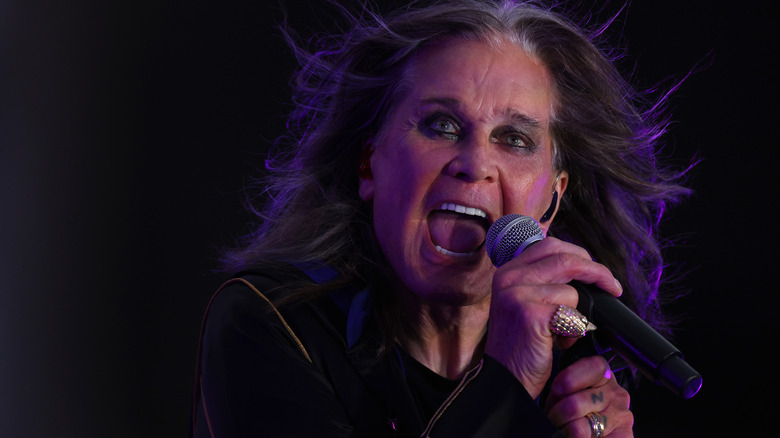 Harry How/Getty Images
Ozzy Osbourne hinted that he wouldn't be 100% when he went out on tour, despite having surgery that was supposed to help him get back on his feet. "It is so f***ing tough because, I mean, I want to be out there. I want to be doing it. This f***ing surgery this guy did. F***ing hell, you have no idea. The thing is my head is all right, my creativity is ok, my singing is ok but I just can't f***ing walk much now," Ozzy told SiriusXM (via Forbes). Less than a month later, he released a lengthy statement letting his fans know that he was canceling his tour.
"This is probably one of the hardest things I've ever had to share with my loyal fans," Ozzy said in a statement shared on Twitter. "My singing voice is fine. However after three operations, stem cell treatments, and less physical therapy sessions, and most recently groundbreaking Cybernics (HAL) treatment, my body is still physically weak," he continued, adding that he wasn't "physically capable" of going out on tour as scheduled in 2023. "Never would I have imagined that my touring days would have ended this way," he said. Ozzy explained that his team was trying to find an alternate solution that would allow him to perform but not travel. So far, however, nothing has been announced.