Why You Never Hear Much About Tori Spelling's Brother Randy Anymore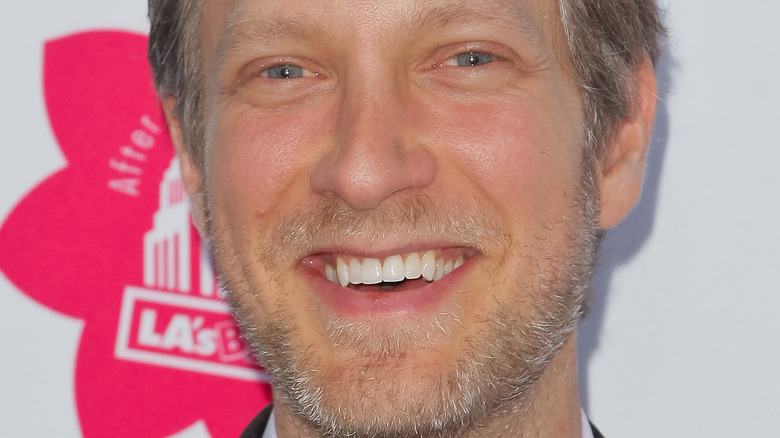 Tibrina Hobson/Getty Images
We may receive a commission on purchases made from links.
Growing up in the notorious Spelling household meant a life in entertainment — just ask Randy Spelling. His parents, Candy and Aaron Spelling were both producers in some capacity. Candy, a Broadway Producer, according to her website, and Aaron an entertainment legend who produced top hits such as "Charlie's Angels," "Charmed," "The Love Boat," and more per IMDb. He also produced the cult classic, "Beverly Hills 90210," a show that was not only a hit with fans but also launched the career of his daughter, Tori Spelling, at the age of 16. With a showbiz family like his, it's no surprise that Randy found his way to the industry as well.
Like his sister, Randy made his television debut on the beloved Fox prime time series, "90210," and in the following years, he also guest-starred in the Warner Brothers series, "7th Heaven." Both of which furthered his career to make a name for himself.
Rising tensions and increased pressure to be successful eventually took a toll on the star which made him criticize his every move. "I was insecure about it. I thought, 'You didn't earn this.' he shared with the "Allison Interviews" podcast in April 2022. "I didn't earn it, so I never really felt good enough." His insecurities may have been the beginning to the end of his life in the limelight.
Randy Spelling felt pressured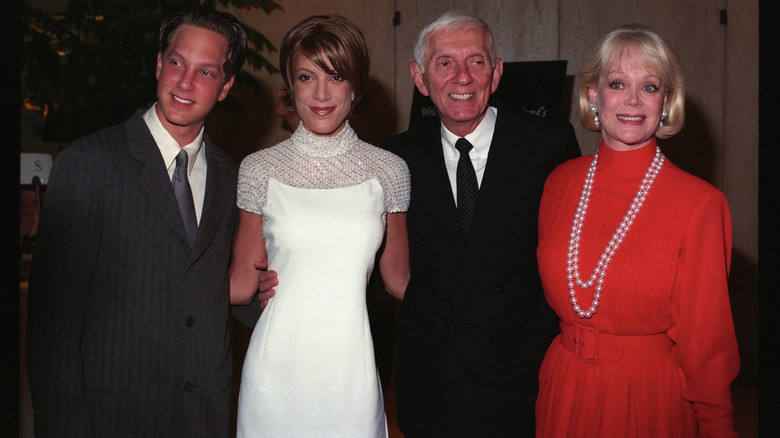 Jim Steinfeldt/Getty Images
Growing up in Hollywood is no easy feat, as Randy Spelling would probably attest. Fame as a young man came with a lot of pressure for the "Sunset Beach" alum, especially following the footsteps of a prolific producer such as his father. He told Page Six in January 2021, "I have to be something big and [I thought], 'Well, I guess bigness comes in the way of being famous or as an actor or producer,' so that's how I tried to find that. And then I realized I have to forge my own path because if I don't it's going to kill me." Turning your back to success may seem unimaginable; however, to Randy, there was no other way.
His journey to find himself consumed him in every possible way. "I was just trying to fill myself in any way I could and started filling myself with the wrong things and got caught up in addiction," the "Malibu Shores" alum shared. "So I went to rehab and after I thought, 'Gosh, I have this second chance, who do I want to be?'" These exact questions helped the "Hot Tamale" actor switch gears to find his purpose.
Although his IMDb is sprinkled with acting roles, he ultimately decided to find a career that fulfilled his desires and his struggles may have given the Hollywood alum a second chance at life.
He ditched Hollywood to find himself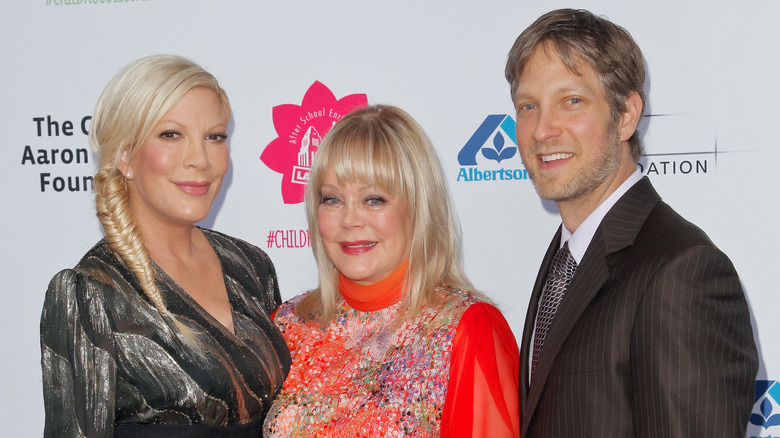 Tibrina Hobson/Getty Images
Through Randy Spelling's struggles, the former actor turned to holistic coaching in 2008 according to LinkedIn. According to the website, Randy aims to help creatives and high-level individuals experience powerful breakthroughs in order to obtain a more meaningful life. Simply put, he's focused on individuals finding their purpose and getting back to the basics.
"I knew after years of acting, I wanted to work with people in a different way, and I wanted to be fulfilled. It was scary. I only knew the entertainment business. I didn't know anything about starting my own business. I took some bumps and bruises along the way. I think my trajectory, in a way, chose me," the author of "Unlimiting You: Step Out of Your Past and Into Your Purpose" shared with Us in April 2019. He later added, "It's really hard to see ourselves. It's why people can give really good advice, but they can't take it because we're living in our own lives." Since leaving Hollywood over a decade ago, Randy has not only found his peace, he's found his calling. According to a secondary Us report, the former actor currently resides in Portland, Oregon with his wife Leah Stutz, and their two daughters, Sage and Lotus Elodie Spelling.
If you or anyone you know is struggling with addiction issues, help is available. Visit the Substance Abuse and Mental Health Services Administration website or contact SAMHSA's National Helpline at 1-800-662-HELP (4357).