Diana Ross Has A Tight Relationship With Daughter-In-Law Ashlee Simpson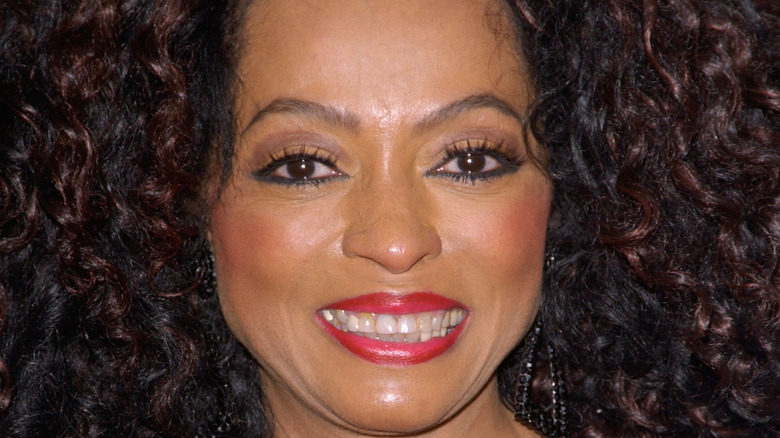 Featureflash Photo Agency/Shutterstock
Not everyone gets award-winning singer Diana Ross to host, officiate, and sing at their wedding ... but if you're family, it appears the "Endless Love" crooner is willing to make an exception. "We had a beautiful rainbow surrounding us, loving family and friends, great music, great speeches from caring friends, and joyful children dancing the night away," Diana gushed to Yahoo! Entertainment about son Evan Ross and Ashlee Simpson's star-studded nuptials that took place at her sprawling Greenwich, Connecticut estate in August 2014. "Wishing Evan and Ashlee congratulations. I want only love, happiness, and joy for my son and his bride," she added. 
Many years later, Simpson was still talking about the integral role her famous mother-in-law played at her wedding. "She married us. Then she surprised us by singing for us," the 38-year-old revealed during her January 2023 appearance on the "Jennifer Hudson Show." But what is it really like having Diana as a mother-in-law? And how well do the two women get along? The answer may or may not surprise you, depending on how invested you've been in the Simpson-Ross family dynamic over the last few years.
Diana Ross encourages Ashlee Simpson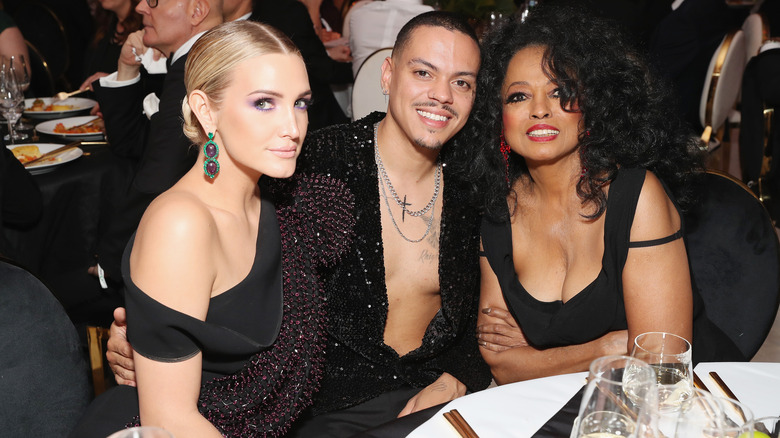 Rich Fury/Getty Images
In case you're wondering, even daughter-in-law Ashlee Simpson gets a little nervous around Diana Ross sometimes. "It's nerve-wracking at first playing music for anyone when it's new but definitely her!" Simpson confessed on an episode of the "Jennifer Hudson Show" when asked about what it was like sharing her music with the iconic singer. "You're like, 'Oh please like it.' Definitely butterflies," she explained during her appearance. Still, the "Pieces of Me" singer was adamant that she had nothing but love for Ross. "She's such a wonderful mother-in-law," Simpson gushed.
As it turns out, there are plenty of perks to having Ross as a mother-in-law! "She's very encouraging," Simpson told host Jennifer Hudson. "She helped us on the album," Simpson revealed, referring to her and her husband, Evan Ross' 2018 EP aptly titled, "Ashlee + Evan." In a separate interview for Rolling Stone, Evan told the publication that his mother not only did a song for them ["Whole Lot of Love"] but also came up with the melody. "She loves the way we sound together," Evan said. And, when Evan and Simpson embarked on a whole new kind of project together, Diana was front and center for that one, too. 
Diana Ross was front and center in Ashlee Simpson's delivery room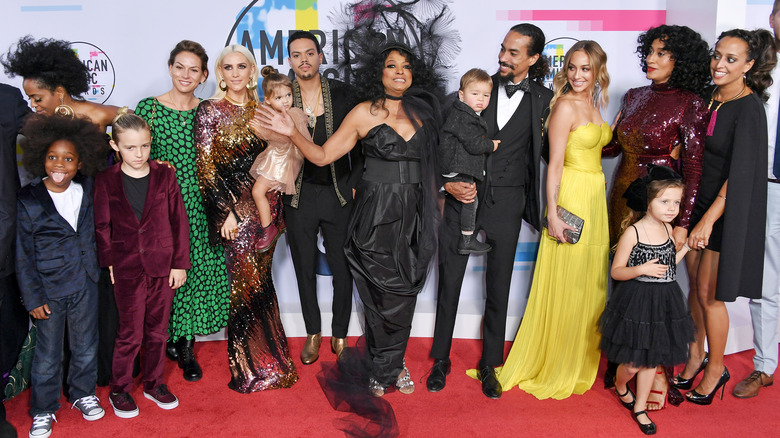 Neilson Barnard/Getty Images
Ain't no mountain high enough to keep Diana Ross out of Ashlee Simpson's birthing room! During an interview with People, Evan Ross explained how his mom went rogue and practically pushed her way into the delivery room while Simpson was giving birth to their first child together, daughter Jagger Snow, in July 2015. "While [Ashlee] was having the baby, we said we were going to do it just us, but then we saw both our parents behind the curtain watching," he recalled. "Those nurses can't stop my mom! Like, Diana Ross just walks in," he joked. 
Fortunately, it appears there was no love lost over the delivery room debacle. "Her whole thing is love. My mom doesn't do things for any other reason other than love," Ross raved to People about his famous mother at the Aspen Snow Ball in January. "My mother's like, she cares about her children, she cares about her grandchildren. She cares about people in general. And she's beautiful. That's about it."