Summer House: Lindsay Hubbard And Amanda Batula Aren't Friends. Here's Why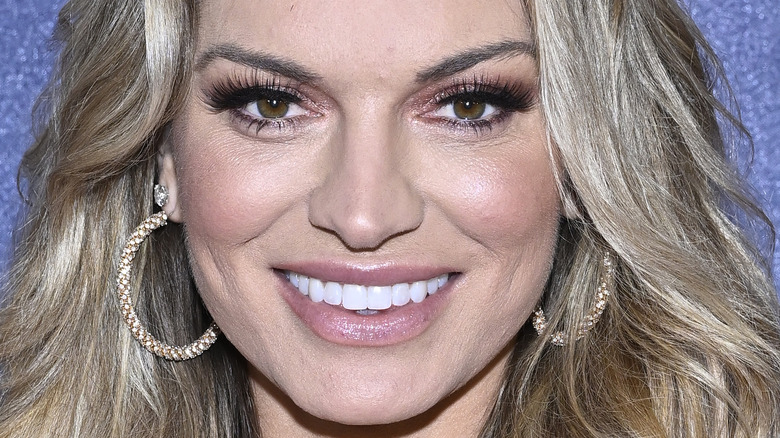 Roy Rochlin/Getty Images
Ahh, "Summer House." Just like its fellow Bravo reality shows, we can always rely on this series to bring all the drama and falling-outs to our screens. We've seen plenty of the cast go from besties to, well, very much not over the years, with some drama being expected and some a little more surprising. One of the latter? Lindsay Hubbard's feud with her housemate, Danielle Olivera. These two always seemed like close friends, but the world learned differently at BravoCon in October 2022 when the twosome admitted they weren't on the best terms. Olivera called the whole thing "unfortunate" while chatting during the "Summer House" BravoCon panel, while Hubbard told Us Weekly afterward, "I think there was a lot of stuff [that] happened this summer. I can't really get into too many of the details, but she betrayed me a lot, a lot. [There were] things that a best friend shouldn't do to your best friend, and I'll just leave it at that." Yikes.
But Olivera is far from the only one of her co-stars Hubbard has had an issue with over the years. As "Summer House" fans will be all too aware of, Hubbard has also seen herself in another pretty dramatic feud, this time with Amanda Batula — and this is why.
Amanda Batula called Lindsay Hubbard rude
For the origin story of Lindsay Hubbard and Amanda Batula's shattered friendship, we need to take it back to the latter's October 2022 appearance alongside Paige DeSorbo on "Watch What Happens Live" – where all the drama goes down. Host Andy Cohen stirred the pot by asking the two which of their castmates is the rudest to fans, to which DeSorbo admitted it wasn't anyone out of the 11 faces that popped up on screen. After Cohen suggested Hubbard, Batula nodded and responded, "Yes. Yeah, she can be, from my experience." She then claimed Hubbard was kind at BravoCon, but suggested the maybe wasn't the nicest when fans came up to her in unexpected scenarios.
Naturally, that didn't sit too well with Hubbard. She took to Instagram Stories to hit back at Batula's claims, posting several photos of her promoting Loverboy, the drinks company Batula launched with Kyle Cook (via Reality Blurb). Hubbard sarcastically wrote, "Here's us in Pittsburgh in March at a Loverboy meet and greet where I'm voluntarily rude to fans." Amongst a slew of other images with sassy captions, she included a photo showing her planting a kiss on fiance Carl Radke and wrote, "Chicago I was the rudest to my fans.. made out with them even!" Hubbard then made it pretty clear she wasn't happy, writing, "I'm so f***ing tired of people dragging my name through the mud when I'm nothing but nice to them, show them kindness, respect, and support."
Lindsay Hubbard called Amanda Batula's comments 'unnecessary'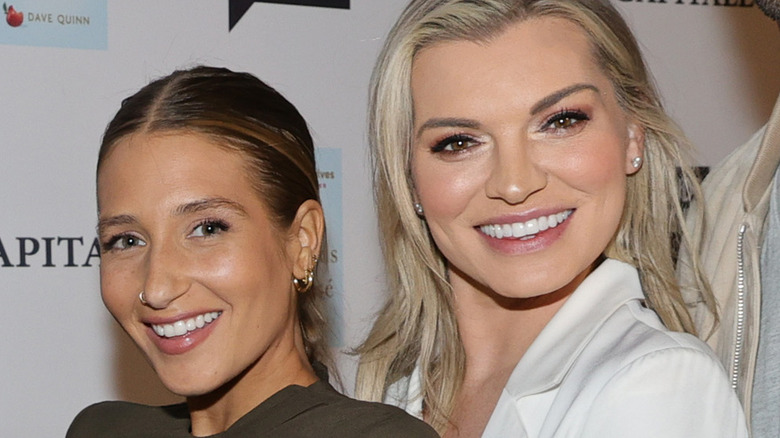 Jamie Mccarthy/Getty Images
But don't think Lindsay Hubbard was done there. She continued to throw shade at Amanda Batula in the wake of her "rude" comments. "For every 100 times I walk out of my house, Amanda walks out once," Hubbard clapped back on "You're Gonna Love Me with Katie Maloney" in November 2022, calling Batula's remarks about her "f***ing unnecessary" and noting the whole incident never should have happened.
Things appeared to only escalate further from there, as Batula admitted to Us Weekly in December 2022 she and Hubbard certainly hadn't kissed and made up — as they hadn't even spoken. "Listen, you sit in that seat on 'Watch What Happens Live,' and you play these games and you wanna be entertaining and fun and silly and spill the tea and you don't always think," she admitted. "It's hard to think on your toes in that moment of how everything you say might affect people." Batula added she would never have played the game had she known it would upset Hubbard and even seemingly tried to shift some of the blame to Andy Cohen. "I was just trying to ... spill the tea or be shady or whatever it is — but I didn't even say it. I didn't say it. I stared at that screen, and I was gonna easily be like, 'No one here.' I was done after that. He kept going and [Andy] kept pushing and I was like, 'okay, okay, maybe.'"