Megan Fox's Infatuation With Twin Flame Machine Gun Kelly Still Burns Bright After His 2023 Grammys Loss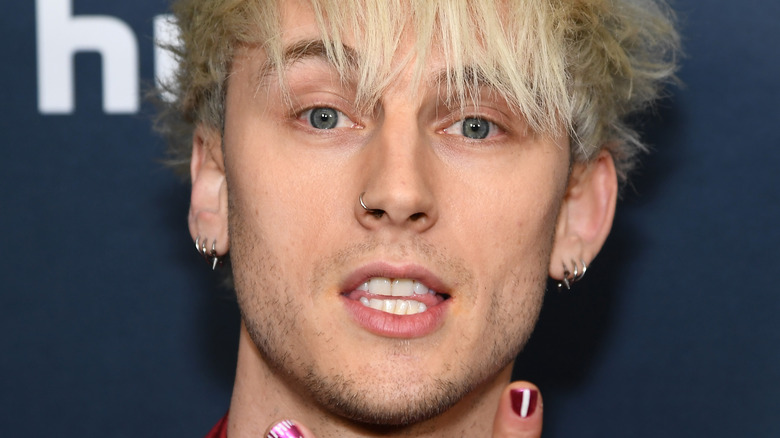 Dimitrios Kambouris/Getty Images
Machine Gun Kelly and Megan Fox have been all over the tabloids for the past couple of years. At first, the hot and heavy romance seemed like an odd match. After all, MGK was a modelesque rapper and occasional actor, and Fox was an early 2000s sex symbol. Nevertheless, they persevered and, after a couple of years together, got engaged in January 2022.
"We were oblivious to the pain we would face together in such a short, frenetic period of time. Unaware of the work and sacrifices the relationship would require from us but intoxicated off of the love. And the karma," Fox wrote in the Instagram caption announcing their engagement. "Somehow, a year and a half later, having walked through hell together and having laughed more than I ever imagined possible, he asked me to marry him." Fox did not elaborate further on any of the hard times they'd shared, but over the years, it has become apparent to fans that they are fiercely committed to each other and to protecting their relationship.
Case in point, Fox fully had MGK's back when he suffered a devastating Grammy loss. According to Fox, rather than being disappointed herself, watching her fiancé lose actually made her love him more.
Meghan Fox has Machine Gun Kelly's back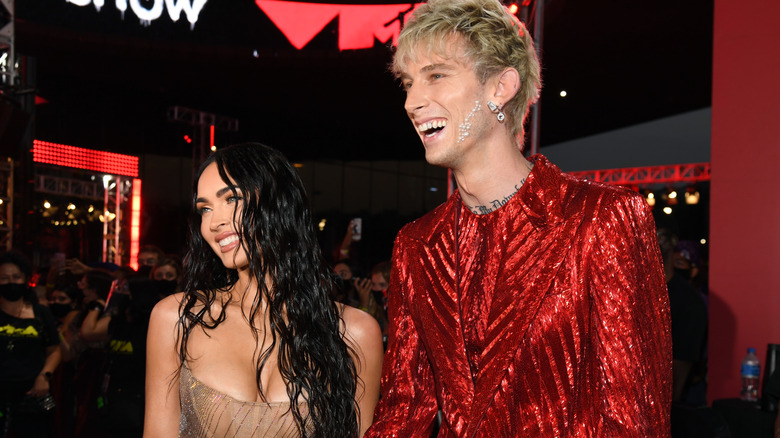 Kevin Mazur/mtv Vmas 2021/Getty Images
As viewers saw, Machine Gun Kelly lost the "Best Rock Album" nom to Ozzie Osbourne. As disappointed as he undoubtedly was at that moment, his fianceé, Megan Fox, couldn't have been prouder of how her future husband handled the public loss. In an emotional Instagram post the following day, Fox spoke lovingly of the "humility" and "maturity" he showed that night.
"Congratulations on being in the very small percentage of artists who have received a Grammy nomination. You have handled this process with a grace and maturity that I haven't seen from you before and I'm so proud of you," Fox gushed. "Watching you walk in humility and gratitude, watching you grow into yourself and become a better man is an immeasurably more satisfying experience than watching you accept an award," she continued. "I hope one day you'll see yourself the way I see you. I love you and I'll keep this memory of you forever.
As for MKG, he told interviewers that he was just grateful to be included in the nominations. "I'm always pretty uncomfortable here," he said while speaking to E News. "Ultimately, I'm really happy to be in the company of such great musicians." The rapper-turned-actor added that he thought his loss was the universe teaching him a lesson, adding, "I felt like I lacked self-love, and I was valuing myself so much on career accomplishments that I needed this."