Juicy Colton Underwood Facts For Every Bachelor Nation Fan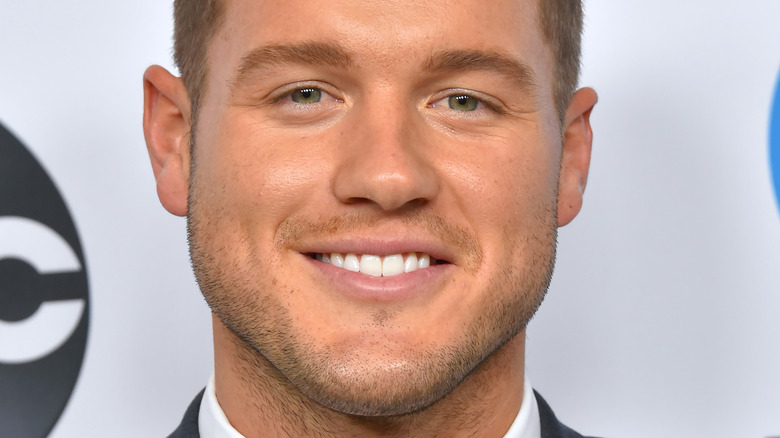 DFree/Shutterstock
Colton Underwood hasn't exactly been tight-lipped about his personal life since rising to national fame as the 23rd season lead of NBC's flagship dating show "The Bachelor," and then to international fame as the first bachelor to officially come out.
Indeed, the former defensive end first revealed he was gay in a tell-all interview with "Good Morning America" host Robin Roberts in the spring of 2021. By this point, Underwood had already further opened up his life to the cameras with the revealing Netflix documentary series "Coming Out Colton." And the year previously, the tabloid staple published his not-always-honest memoir, "The First Time: Finding Myself and Looking for Love on Reality TV."
You may, therefore, think that you know everything there is to know about the "Beyond the Edge" winner. But from high school rumors to hook-up confessions, here's a look at 14 juicy facts that may have escaped your attention.
He was blackmailed about his sexuality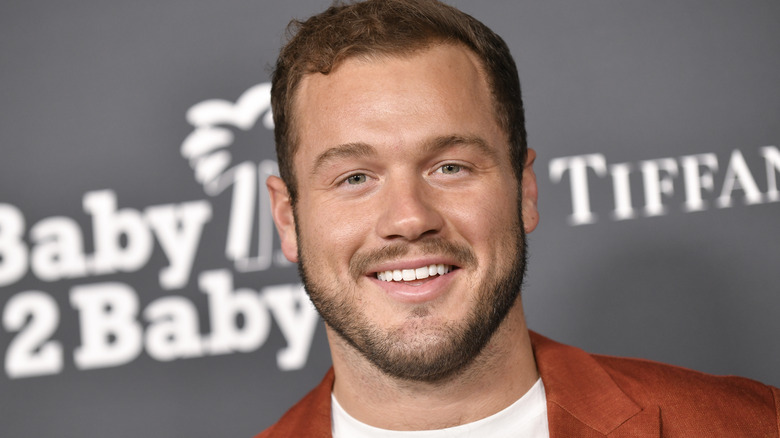 Rodin Eckenroth/Getty Images
In 2020, a year before Colton Underwood officially came out in a high-profile chat with Robin Roberts on "Good Morning America," he headed to a Los Angeles spa specifically catering to gay men. The ex-footballer insists that he visited the premises "just to look." But his presence there didn't go unnoticed.
Indeed, as he later disclosed to Variety, Underwood was subsequently sent an email by an unnamed fellow visitor threatening to tell the press about his choice of self-care facility. The anonymous blackmailer even claimed he had naked photos of "The Bachelor" star at the venue as proof.
Underwood didn't reveal exactly how he dealt with the threat. But the reality TV regular did reveal that he forwarded the offending email onto someone he trusted, the man in charge of his media profile, Alex Spieller. "I knew that out of anybody in my world, my publicist wasn't going to ruin me," Underwood added after explaining how the blackmail effort finally forced him to talk to someone about his true sexuality.
He reportedly filmed another show with Cassie Randolph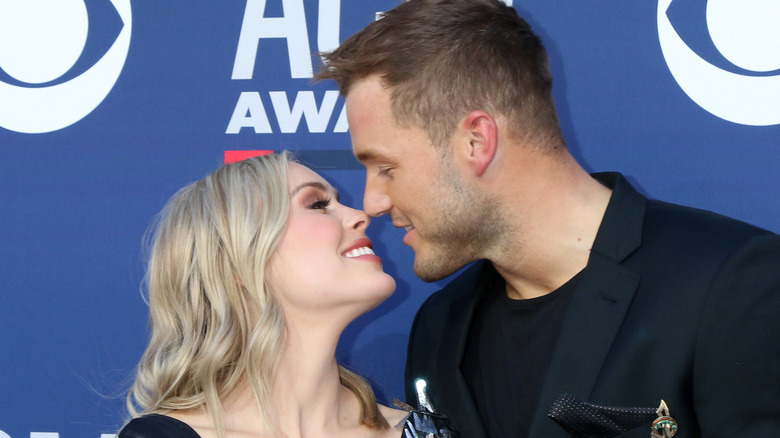 Kathy Hutchins/Shutterstock
Not content with apparently baring their souls on 23rd season of "The Bachelor" for months on end, suitor Colton Underwood and his chosen one Cassie Randolph reportedly then jumped straight into bed with another reality show. The pair allegedly teamed up with Jeff Jenkins Productions in the summer of 2020 for a new series which followed their relationship as partners and then, after their split, just friends.
Of course, the plug was pulled on the show when Randolph filed for a restraining order in the wake of Underwood's stalker-like behavior. According to an E! source, the former still wanted to use the footage, adding, "Cassie is still trying to sell the show. Her family is also in it. When they broke up, she tried to keep it just friends, but his feelings never went away for her. She did like the attention, so it was very hard for him."
The plot thickened when Randolph's sister Michelle posted an Instagram Story claiming that no such show ever existed and that the E! story was simply a distraction tactic: "This is such an obvious attempt to smear Cassie's name to deflect from the seriousness of what was contained in the restraining order. And FOR THE RECORD I, nor my parents, have filmed or signed any contracts. My parents haven't even spoken once to anyone involved in this potential show."
Colton Underwood only hooked up with 'straight men'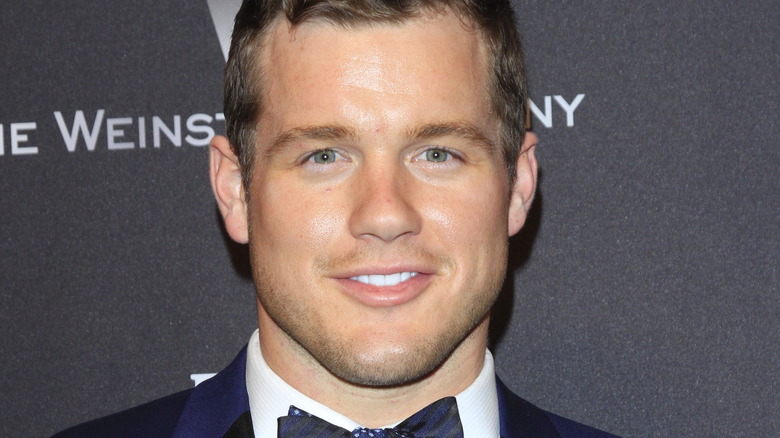 Kathy Hutchins/Shutterstock
Although Colton Underwood admits he struggled with anxiety and a lack of sleep once he was announced as the lead for the 23rd season of "The Bachelor," there was one comforting factor when it came to the fear of being outed: the majority of the men he'd hooked up with in the past were also firmly in the closet.
Speaking to Alex Cooper on the "Call Her Daddy" podcast in 2021, Underwood admitted that his preference for straight guys in some way helped to put his mind at ease: "I don't think there was any man that was going to be coming out to get me because they would be outing themselves as well. It wasn't like a ton of men. It was like a few, and they never had my real name ... That's sort of how scared and secretive it all was."
The "Beyond the Edge" star also insisted that he never got intimate with a guy when he was in a relationship with a woman, adding, "When I was growing up and when I was going through all of that, I was making sure that I, at least, was trying to be as respectful not only to myself, but whoever I was involved with at the time."
Colton Underwood stans Carl Nassib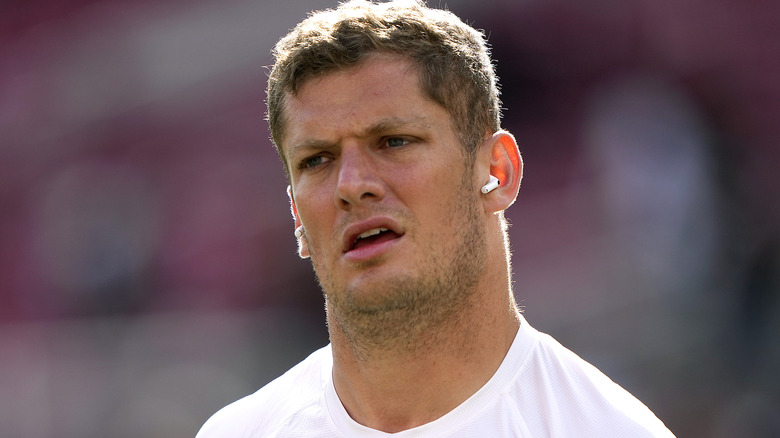 Thearon W. Henderson/Getty Images
You might have expected Colton Underwood to feel slightly jealous toward Carl Nassib, the footballer who in 2021 became the first openly gay active player in the NFL. After all, the story could have made "The Bachelor" star, a former Oakland Raider himself, seem like old news.
But speaking to "LogoTV" (via Out) shortly after Nassib's coming out, Underwood made it clear that he has nothing but respect: "If I would've had someone like Carl to look up to when I was a kid, it would've made my life a lot easier. So I just wanna send all my love and my appreciation and my support to Carl."
The reality TV regular, who also joined the practice squad of the Philadelphia Eagles during his brief footballing career, then gave a shout-out to Nassib's teammates for their support before once again bigging up the linebacker: "He already has a sack-fumble for a win, he's making plays, he's killing it on a professional level and a personal level. So, go Carl!"
He had to deal with high school rumors about his sexuality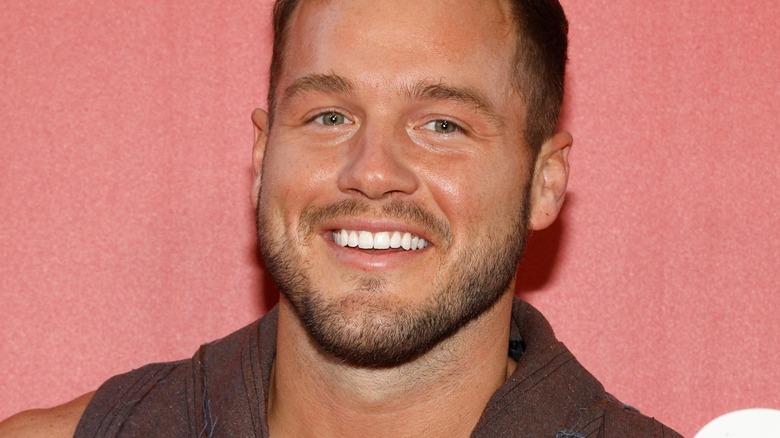 Ovidiu Hrubaru/Shutterstock
Despite presenting himself as a red-blooded heterosexual male for an entire season of "The Bachelor," Colton Underwood probably didn't shock too many of his high school classmates when he officially came out in a high-profile 2021 interview. The former star quarterback often had to deal with rumors about his sexuality as a student.
In one particular episode of Netflix docuseries "Coming Out Colton," Underwood explained that such gossip began when he broke up with his girlfriend the day after she "put her hands down his pants" at a friend's sleepover: "It just felt so wrong. Not wrong, in the sense of, like, morally. It just felt wrong in the fact that, like, that wasn't who I was meant to be."
The reality TV regular had also run a mile with the ninth-grade girlfriend he'd shared his first kiss with after she expressed a desire to take their relationship further: "You didn't have to be a therapist to diagnose what was going on," Underwood admitted in memoir, "The First Time: Finding Myself and Looking for Love on Reality TV." "It was called avoidance. With a capital A."
Colton Underwood has no friends from The Bachelor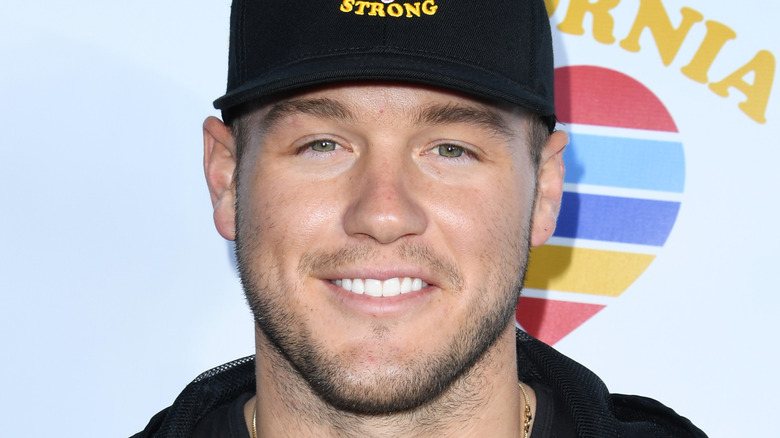 Jon Kopaloff/Getty Images
Colton Underwood may be one of the most famous names to have emerged from the Bachelor Nation. But the season 23 lead doesn't appear to be the most popular within the franchise. In 2021, he told Us Weekly that host Chris Harrison is the only former associate he keeps in touch with.
Speaking on the promotional trail for his Netflix docuseries "Coming Out Colton" about his decision to come out, Underwood said, "I will say this [since] Chris was about the only one from the franchise who really reached out and sort of let me know that he was there for me, [asking] if there's anything he can do. Unfortunately, I don't have really any relationships in the franchise anymore."
That was news to season 20's bachelor Ben Higgins who told podcast "The Ben and Ashley I Almost Famous" that he was disappointed to hear such talk. In fact, it "erupted [his] gut." Higgins said, "I know of multiple people that did, including myself, including friends of mine that reached out to him. I don't know why he's saying that. I just don't get it."
His father discovered his internet search history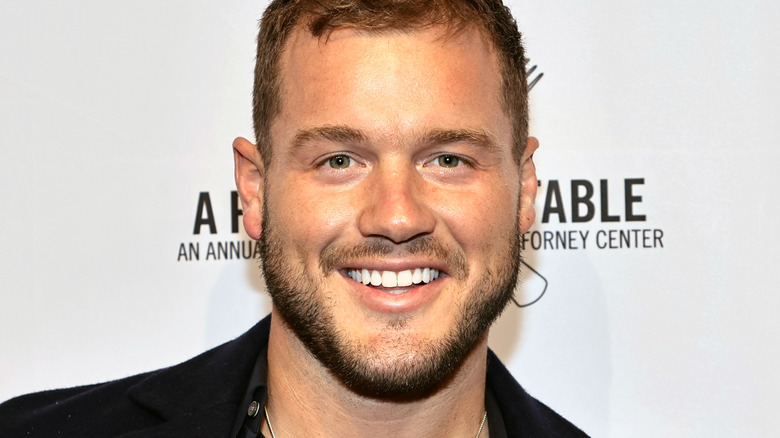 Jamie Mccarthy/Getty Images
Having a parent stumble across your Google searches can be excruciating at the best of times. Even more so when you're a star footballer firmly in the closet, as a young Colton Underwood once found out to his cost.
"The Bachelor" lead officially came out to his father Scott in front of the cameras for his Netflix docuseries "Coming Out Colton." But the news was unlikely to have come as a huge shock. In his autobiography, "The First Time: Finding Myself and Looking for Love on Reality TV," "The Bachelor" star revealed he was once confronted by his dad about the internet history files which included questions such as "How do you know if you're gay" as well as various gay pornography sites.
So how did Underwood react to this mortifying news? Well, at first, he denied, denied, denied: "Then I owned up to having been curious. He asked if I wanted to talk about it. I said no, explaining that I'd figured things out on my own. I begged him not to tell Mom. I'm sure he did. But neither of them ever spoke about it with me."
Social media helped him to explore his sexuality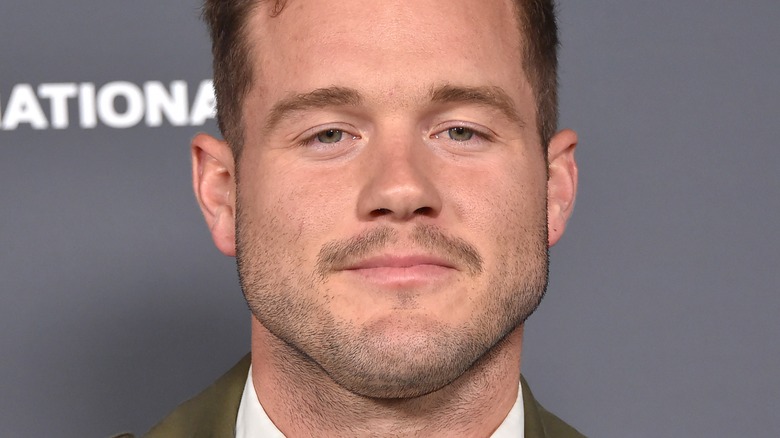 DFree/Shutterstock
You can always rely on "Watch What Happens Live" host Andy Cohen to get some juicy gossip out of his guests. And Colton Underwood's appearance on the Bravo show in 2022 was no exception. Sitting alongside "Summer House" favorite Danielle Olivera, "The Bachelor" star revealed that he used social media as a tool to explore his sexuality in private.
"Instagram was my way to look without being caught," Underwood explained after being asked whether the photo-sharing platform was a portal into the world of fanciable men. The former footballer admitted that he was fearful that if his Explore page was ever made public, he'd instantly be outed. Craig Conover from "Southern Charm" was one of the guys whose profiles Underwood admitted to perusing during his years in the closet.
But when asked which celebrity he's currently thirsting over on social media in a game of "Shady Questions," the coy Underwood decided to pass. He did, however, name Chris Harrison when asked which star of "The Bachelor" he wished he'd competed for. The season 23 lead had previously named the host as the only member of the franchise that he still keeps in touch with. 
He didn't have sexual relations with men prior to The Bachelor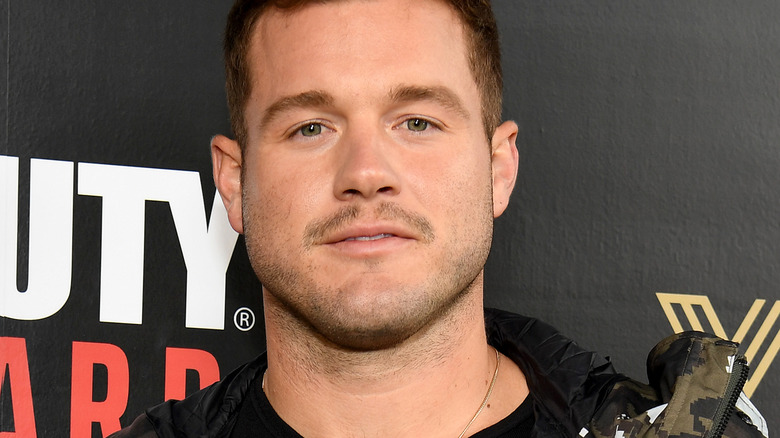 Jon Kopaloff/Getty Images
In 2021, Colton Underwood appeared to take cues from former President of the United States Bill Clinton when he essentially insisted that he did not have sexual relations with men before rising to fame as a regular of the Bachelor Nation.
In an interview with Variety, Underwood admitted that he had experimented with the same sex during his civilian years but that it never went all the way: "I'll say this. I was 'the Virgin Bachelor,' but I did experiment with men prior to being on 'The Bachelorette.' When I say 'hookups,' not sex. I want to make that very clear that I did not have sex with a man, prior to that."
The former footballer, who later told podcast "Call Her Daddy" that most of his hook-ups were with closeted straight men, also disclosed the news that he'd downloaded Grindr, the gay dating app, before publicly coming out. However, he didn't use his own name and he hadn't used it in at least four years.
Colton Underwood was afraid to use the locker room showers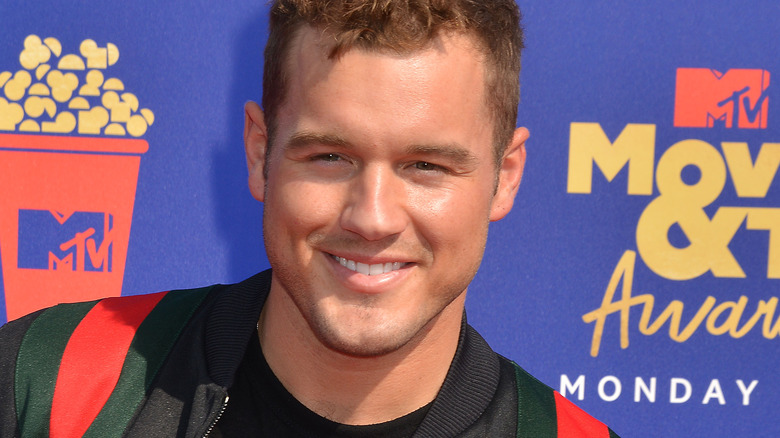 Tsuni-USA/Shutterstock
In an interview with podcast "Call Her Daddy," Colton Underwood revealed that he never used the showers after football training for one particular reason. Did he prefer the water pressure at his home? Perhaps he simply preferred to go au naturel? Well, no, "The Bachelor" star avoided the communal cleaning ritual as he was fearful of getting turned on.
Underwood, who played for his Washington Community High School and Illinois State College before brief stints with the Oakland Raiders, San Diego Chargers and Philadelphia Eagles, said, "I never really was attracted to anybody who I played with, so it's sort of silly to even say that, but I wanted to avoid any chance of being outed so I would not shower with the rest of the team."
You may think that Underwood would have caused more suspicion about his sexuality when he revealed to his teammates that he was a virgin. But in his memoir "The First Time: Finding Myself and Looking for Love on Reality TV," the tabloid regular claimed that he received nothing but support, with one unnamed man saying, "Underwood, man, I know someone who can help fix that."
He immediately prayed after watching explicit content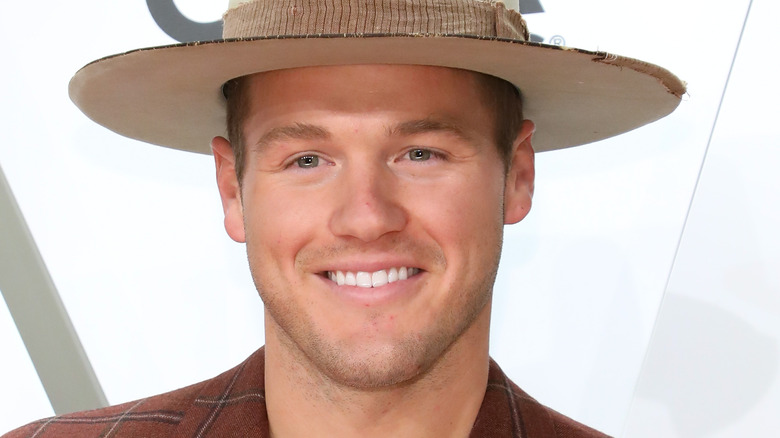 Taylor Hill/Getty Images
As well as having to deal with his father Scott finding out his explicit Google searches, Colton Underwood also had to deal with an even higher power's response to what such searches brought up: the Almighty.
In an episode of his 2021 Netflix docuseries "Coming Out Colton," The Bachelor star revealed that he felt instant shame the first time he ever watched online gay pornography. So much so that he instantly sought forgiveness from the man above: "I remember the first time I watched gay porn, I dropped to my knees and prayed immediately. I was like, 'Don't ever let me do that again.' I feared that I was going to let God down."
Underwood, who grew up in a religious household, later told Religion News Service that he initially struggled over the apparent contradictions between his sexuality and faith in the wake of his coming out: "You know, I was really scared of losing two communities that I belong to. The LGBTQ+ community is one that hasn't always understood religion, and our religious community is one that has not always understood the LGBTQ+ community." Although Underwood no longer attends church, he still enjoys Bible studies and claims that his relationship to God is now the best it's ever been.
He admitted to getting erections on The Bachelor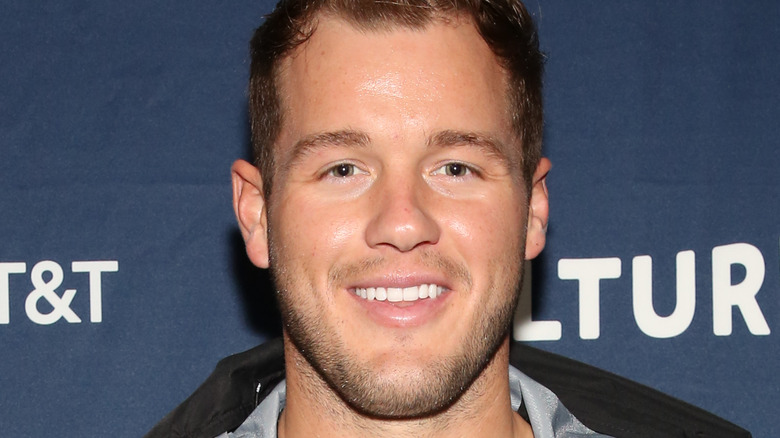 Paul Archuleta/Getty Images
While Colton Underwood didn't exactly come entirely clean about his sexuality in his 2020 memoir — "The First Time: Finding Myself and Looking for Love on Reality TV" was published a year before "The Bachelor" star publicly came out — he still offered a few tidbits we can only presume were still factually correct, and in one particular case, a little TMI.
Discussing his time on NBC's flagship dating show, Underwood referred to the "real physiological responses" he experienced when getting intimate with those desperate for one of those magical roses. The former footballer explained, "They weren't on TV, but boners are a real, regular, and unavoidable part of the show. The producers are sensitive to guys who find themselves in a hard situation."
Underwood also revealed that producers had to wait until a certain part of his anatomy calmed down after a frolic in the ocean with eventual winner, Cassie Randolph. While promoting the book, the reality TV star told Refinery 29, "I don't really ever shy away from anything, so I might as well just address it head on. Maybe people were curious; maybe they thought I was oversharing. I have a tendency to overdo that."
He believed Onyeka Ehie would see through him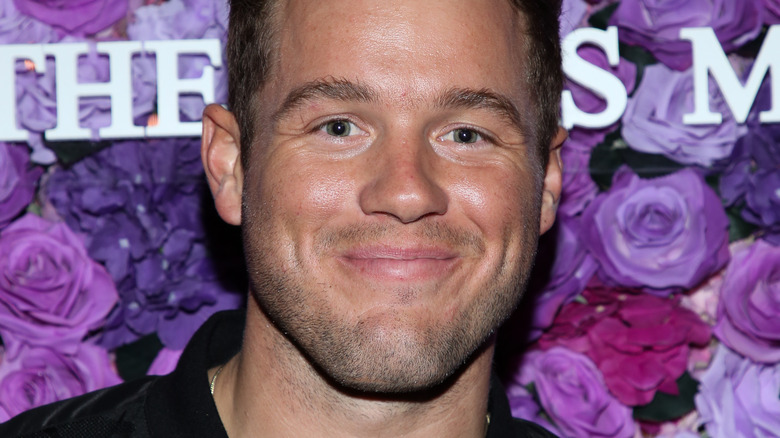 Paul Archuleta/Getty Images
If you've ever wondered why Colton Underwood didn't give contestant Onyeka Ehie a rose in the 23rd season of NBC dating phenomenon "The Bachelor," then wonder no more. The former footballer, who just two years after his reality show stint came out as gay, has since revealed that the main reason was the fear of getting found out.
In a candid chat between the pair on Netflix documentary series "Coming Out Colton," Underwood fully admits to Ehie that he was intimidated by her natural forthrightness, telling the cameras, "I was scared because if we ended up together, she would call me out on my s***."
And the reality TV star probably isn't wrong. You may remember that during her short stint on the show, Ehie gatecrashed a fellow contestant's meeting with the suitor with an air horn, entered into a feud with future "Bachelor in Paradise" co-star Nicole Lopez-Alvar and brazenly walked up to Underwood with the words, "I heard you're drowning in some b*****s."
Colton Underwood's grandma became his wing-woman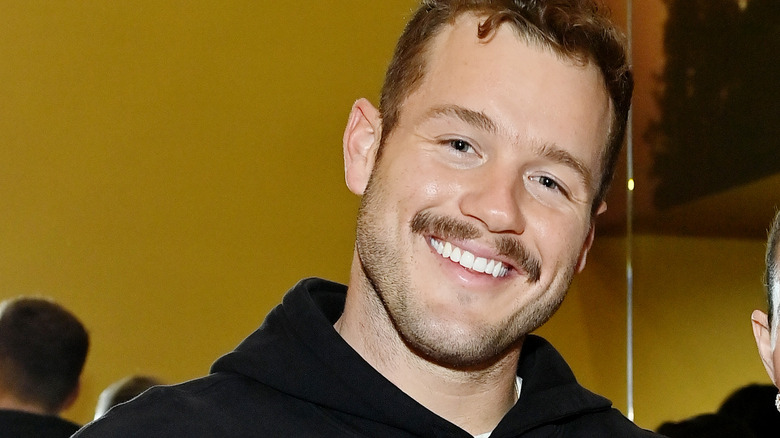 Stefanie Keenan/Getty Images
Colton Underwood may have stopped using Grindr under an alias by the time he came out on "Good Morning America" in 2021. But "The Bachelor" star hadn't entirely given up the dating app approach. Just a few months after his very public announcement, the star uploaded a video of himself using Tinder. And he had someone very special helping him decide who to swipe right.
In the heart-warming clip on Instagram, Underwood reveals that the person sitting next to him is his grandmother and that she doesn't hold back when it comes to finding possible suitors: "My nana is picky, honest and blunt. But after we stopped filming, she said, 'I'm not going to let you settle, you deserve the best and I want someone to make you very happy.' We all need a nana in our lives."
Nana Underwood soon proved that her grandson wasn't kidding, instantly dismissing almost every single profile that popped up. Although one potential dater did get something of a backhanded compliment as she commented, "He has nice eyes. He's not bad ... I mean, compared to some of these." Let's just hope the man that Underwood went on to date and got engaged to, Jordan C. Brown, has the grandmotherly seal of approval.