Amy Robach Might've Cashed Out Higher Than T.J. Holmes In ABC Affair Firing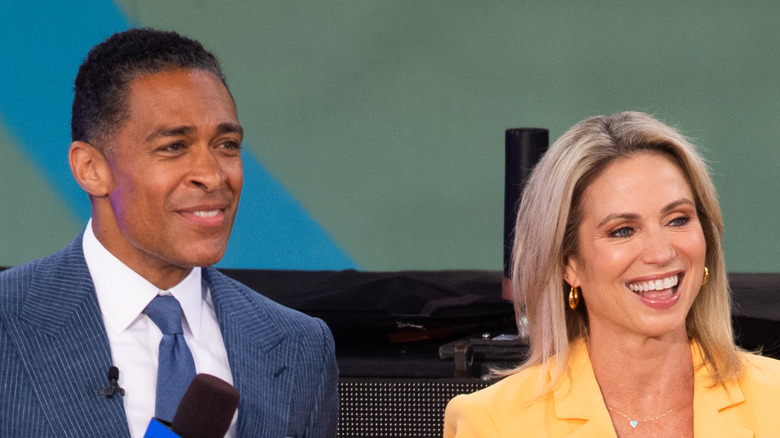 Noam Galai/Getty Images
In December 2022, it was reported that the alleged affair between "Good Morning America' hosts T.J. Holmes and Amy Robach would be investigated. "I want to say that while the relationship is not a violation of company policy, I have really taken the last few days to think about and work through what is the best for ABC News," a source told ET, quoting the President of ABC News, Kimberly Godwin. It was also revealed that the two "GMA" anchors would not be on air during the investigation.
While the investigation was going on, one source defended the alleged affair. "This was two consenting adults who were each separated," an insider told People, indicating that the two didn't cheat on their respective spouses. "They both broke up with their spouses in August within weeks of each other. The relationship didn't start until after that."
Nonetheless, "GMA" and ABC officially gave Holmes and Robach the boot on January 27, 2023. According to TMZ, the two "didn't handle their romance appropriately," citing that they didn't tell ABC executives about their relationship in a timely manner, and their "behavior on set" made staff "uncomfortable." At the time, the details about how the firing process would be completed weren't revealed, but some information was recently spilled.
Amy Robach's work history is rumored to be the reason for a higher settlement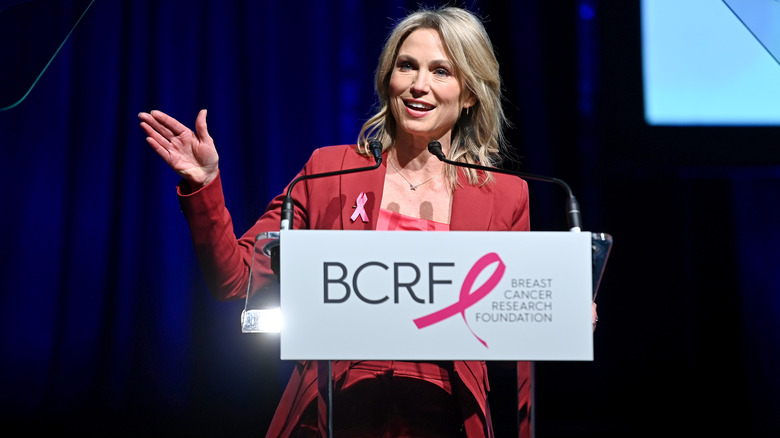 Noam Galai/Getty Images
According to Page Six, T.J. Holmes and Amy Robach received a parting gift after being fired from their co-anchoring job at "GMA," but it's rumored that Robach got a better deal. "Amy's been at ABC a lot longer and has a much bigger contract [than T.J.]," a source told the media outlet. It was mentioned that Robach had other side jobs, such as reporting for "20/20," that could have given her an extra buck or two in the settlement package. It was also said that possibly signing an NDA to "keep the peace" would most likely lead to a bigger payment.
Since getting fired from ABC, the two have reportedly been looking to NewsNation for an anchoring job. "Amy, in particular, is very close to NewsNation president Michael Corn," an insider told Radar Online. It was mentioned that Corn had gone through a similar situation in the past, which made him more "sympathetic" toward the recently fired news reporters.
But Holmes and Robach don't seem to have the desire to jump back into the new anchor business just yet. "They're not worried about not working again," a source told People. "They know the dust needs to settle a bit more before they get another job. There's still too much going on."