Matt Lauer Reportedly In 'Bad Shape' Amid Divorce From Wife Annette Roque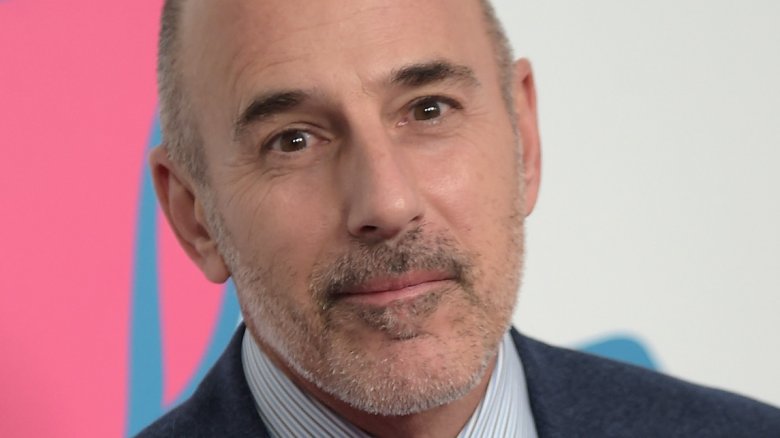 Getty Images
Matt Lauer isn't having the best time separating from his wife, Annette Roque.
A source told Entertainment Tonight that the disgraced former Today show co-host has distanced himself from his past life. "Matt cut himself off from the life he knew in Manhattan and has remained for the most part isolated," the insider revealed. "He looks exhausted. Matt is finally coming to terms with the reality that his marriage is over and he is in bad shape. He feels he lost everything important in his life overnight. He is embarrassed and ashamed."
Noting that Lauer had allegedly held out hope that he and Roque would be able to reconcile, the source said that Lauer is now aware that he and Roque are over for good.
The insider also shared that Roque, who is reportedly still "angry" over how her husband's alleged behavior affected her and their family, has moved forward with their divorce and has already met with attorneys. The same source added that Roque expects to receive a large settlement from the divorce that will secure her and their children's financial well-being.
As for Lauer, he is said to feel "terrible" and like "all doors have closed for him."
As Nicki Swift previously reported, Lauer was fired from NBC following a "detailed complaint from a colleague about inappropriate sexual behavior in the workplace." Later reports revealed that Lauer may have routinely abused his power at the network, allegedly sexually harassing multiple women over the years.
After his termination from the Today show, Lauer released a statement addressing the allegations made against him. "There are no words to express my sorrow and regret for the pain I have caused others by words and actions. To the people I have hurt, I am truly sorry," the statement read. "As I am writing this I realize the depth of the damage and disappoint I have left behind at home and at NBC. Some of what is being said about me is untrue or mischaracterized, but there is enough truth in these stories to make me feel embarrassed and ashamed."
Lauer's message continued, "I regret that my shame is now shared by the people I cherish deeply," adding, "Repairing the damage will take a lot of time and soul searching and I am committed to beginning that effort. It is now my full-time job."