Damar Hamlin's Recovery Journey Makes Inspiring Stop At NFL Honors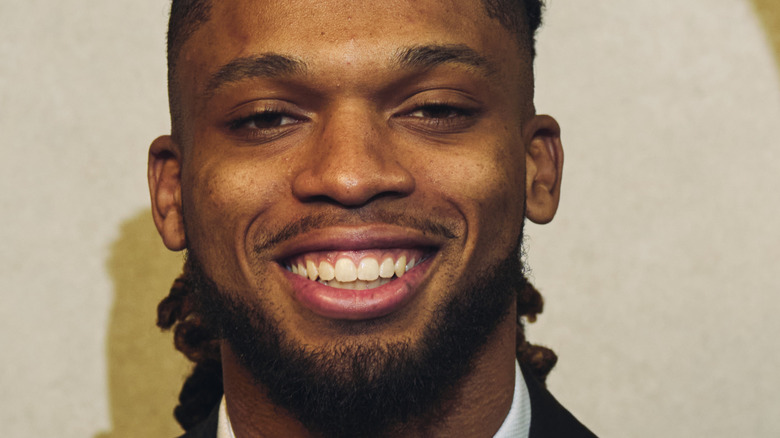 Cooper Neill/Getty Images
It's been a little over a month since Buffalo Bills safety Damar Hamlin suddenly collapsed on the field during a game against the Cincinnati Bengals. "Damar Hamlin suffered a cardiac arrest following a hit in our game versus the Bengals," the Bills said in a statement on Twitter at the time. "His heartbeat was restored on the field and he was transferred to the UC Medical Center for further testing and treatment. He is currently sedated and listed in critical condition."
Just two days later, it was revealed that Hamlin had woken up and was able to communicate with head nods and short written notes. His first written words were reported to be "Who won the game?" Dr. Timothy Pritts then paraphrased his medical partners' response in a press conference saying, "You won the game of life and that's probably the most important thing out of this." Then, on January 22, Hamlin made a surprise appearance at the Bills and Bengals playoff game. According to CBS News, fans had no idea he was going to be there to watch the game from a skybox. The crowd reportedly cheered when the safety showed up on the jumbotron. 
The appearances haven't stopped there. Hamlin is back in the headlines again after attending the NFL Honors on February 9.
Damar Hamlin thanked the unsung heroes of the NFL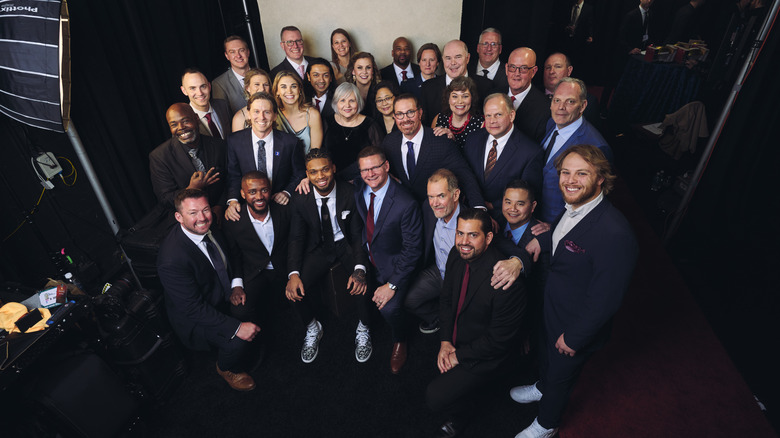 Cooper Neill/Getty Images
On February 9, Buffalo Bills safety Damar Hamlin made a special appearance at the NFL Honors as the Bills and Cincinnati Bengals medical staff, as well as the UC Health Center staff, were being recognized for their hard work in saving the 24-year-old's life. "I have a long journey ahead, a journey full of unknowns and a journey full of milestones," Hamlin said in his speech. "But it's a lot easier to face your fears when you have a purpose." He then thanked everyone for their prayers, as well as the medical staff (who accompanied him onstage) for their work. "The journey will continue," he concluded.
Coaches, athletic trainers, and medical staff are getting praise for their response to Hamlin's on-field collapse, specifically Bills Assistant Athletic Trainer Denny Kellington, as he was the one who administered CPR that night. "I owe Denny my life, literally," the safety said in a "Good Morning America" interview that is expected to air on February 13. "He loves to say he was just doing his job. But ... that night, he was literally the savior of my life."
The UC Health Center staff is also getting a lot of recognition. According to ABC News, Aftab Pureval, the Mayor of Cincinatti, gave the medical team who helped Hamlin keys to the city.