Evangeline Lilly Brags On Fellow Marvel Star Jeremy Renner's Miraculous Recovery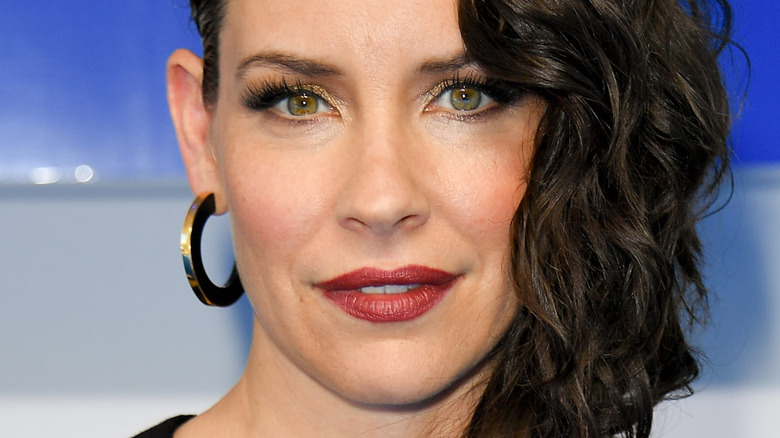 George Pimentel/Getty Images
"Ant-Man and the Wasp" star Evangeline Lilly shared a positive update regarding Jeremey Renner's recovery. On January 1, Marvel fans were saddened after Renner was seriously injured in a snow plow accident in Reno, Nevada. According to People, a source revealed that the "Hawkeye" star was helping a family member get their car out of the snow. "He was also helping clear out the snow of his neighbor's home as everyone up there had been without power for 24 hours, and there had been a large snowfall," the source shared.
Due to "blunt chest trauma and orthopedic injuries," Renner was rushed to the hospital, where he was said to be in "critical but stable condition" after undergoing two surgeries the following day, per Deadline. A few weeks after his admittance, "The Mayor of Kingstown" star updated fans on his recovery in a heartfelt Instagram post. "I want to thank EVERYONE for their messages and thoughtfulness for my family and I.... Much love and appreciation to you all. These 30-plus broken bones will mend, grow stronger," he wrote on January 21. But Renner hasn't been the only person to share an update on his miraculous recovery.
Evangeline Lilly praises Jeremy Renner amid his recovery journey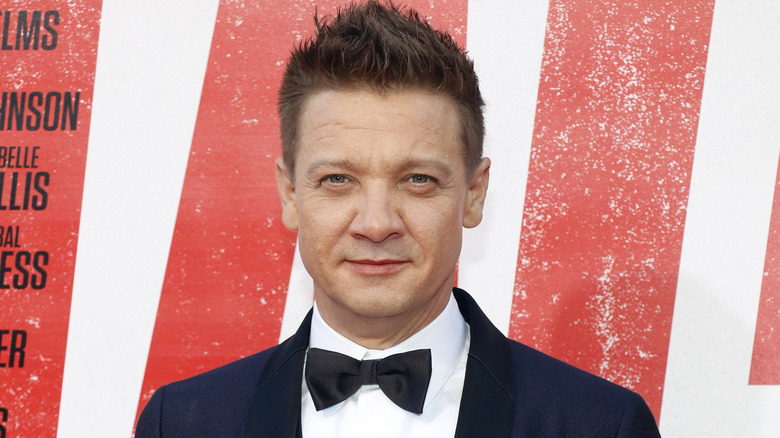 Tinseltown/Shutterstock
Since his accident, "Avengers: End Game" star Jeremy Renner has remained an open book regarding his ongoing recovery. Alongside his continued updates, some of his Marvel co-stars have also shared news regarding his recuperation, including "Ant-Man and the Wasp" star Evangeline Lilly. "I was at Jeremy's house the other night, and he was in a wheelchair," she revealed during an interview with Access Hollywood. "He has recovered like a mo-fo... I walked in his house and got chicken skin 'cause I was like, 'Why are you mobile? Why are you mobile? What's happening?'" she explained. The Canadian actor went on to say that she was half expecting Renner to be "moaning and groaning" in pain.
"He was wheeling himself around, laughing with his friends. It's a miracle, a straight-up miracle. He is recovering incredibly well, and I'm so grateful." Lilly wasn't the only "Ant-Man" star to share an update on Renner. In an interview with Entertainment Tonight, Paul Rudd confirmed that "The Hurt Locker" star was "doing alright." "I talked to him yesterday. He's doing alright. He's doing well," the "This Is 40" star revealed on February 8. "He's the best guy, and he's awesome." While an insider told Radar Online that Renner's recovery could take at least two years, but we wouldn't be surprised if he exceeds all expectations, as he already seems to be.