Vanessa Trump Had A Tumultuous Love Life Before Marrying Donald Trump Jr.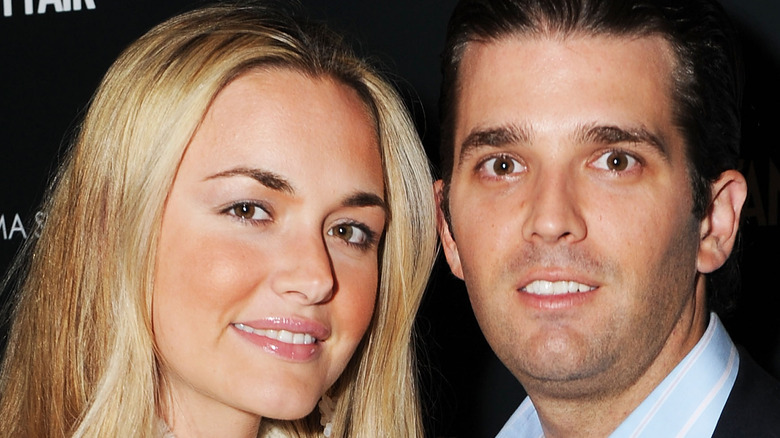 Stephen Lovekin/Getty Images
Vanessa Trump may be best known as Donald Trump Jr.'s ex-wife, but before she married who Donald Trump Sr. described as "not the sharpest knife in the drawer," she had quite an interesting love life.
A quick recap: Vanessa and Donald Jr. were married for 12 years before calling it quits. They were introduced by none other than Donald Sr. at some fashion show, per The New York Times, but it wasn't until their third meeting that they hit it off. In 2005, they tied the knot at the Trump family's famous Mar-a-Lago estate, and in the years they were together, they welcomed five children. Come 2018, they decided to part ways, with a source saying that it stemmed from Donald Jr.'s involvement with his father's bid for the presidency. "His relationship with Vanessa started getting rocky two years ago, when his father started to campaign," an insider told Us Weekly at the time. "Vanessa is very close to her family and very private and does not like all this attention on her family. They've been unhappy for a while."
Word on the street is Vanessa traded Donald Jr. for a Secret Service agent (more on this later), but prior to her association with the Trump clan, she was linked to a number of interesting personalities, including a Saudi prince.
Vanessa Trump was once linked to a Hollywood star, a gang member, and a Saudi prince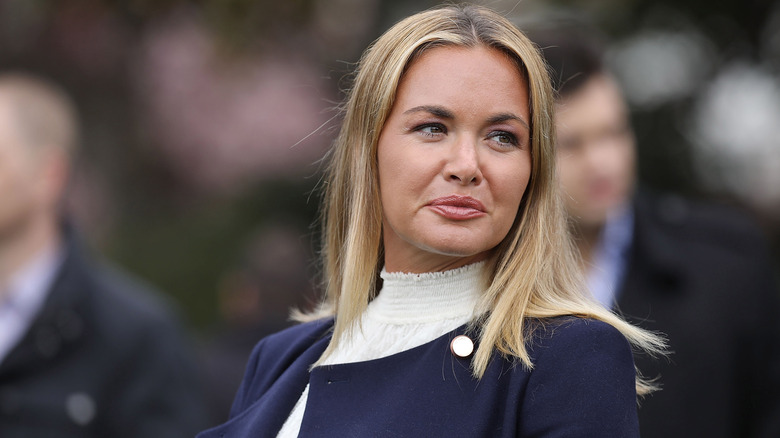 Chip Somodevilla/Getty Images
It doesn't seem like Vanessa Trump has a type, considering how her exes are starkly different from each other. When she was in high school, Page Six noted that she dated Valentin Rivera, a member of a notorious street gang in New York City. While Vanessa isn't exactly the type to defy the law, Rivera insisted she liked being part of the "street life." He told the outlet, "She was fascinated. We were kids. She liked the street life at the time. She liked that type of environment — being around gang members and stuff."
The two eventually broke up, and the reason? It's apparently because she started dating Leonardo DiCaprio. In 1998, Star Magazine reported that the actor had fallen head over heels for Vanessa. "Leonardo DiCaprio has fallen hard for a stunning young model — and pals say this time it's love," the news read (via New York Magazine). "The superstar is so smitten with blonde beauty Vanessa Haydon that he's now a one-woman man." Then again, another source dispelled the rumor, saying they never dated at all. 
But, DiCaprio isn't even the most controversial man in Vanessa's dating log. Per Page Six, she had a years-long romance with Saudi Prince Khalid bin Bandar bin Sultan Al Saud before she married Donald Jr. "They dated from 1998 to 2001 and lived together," a source explained. "He ditched her on 9/11; days after, he flew back to Saudi Arabia. They were planning to marry [at the time]. They were inseparable."
Who is Vanessa Trump dating today?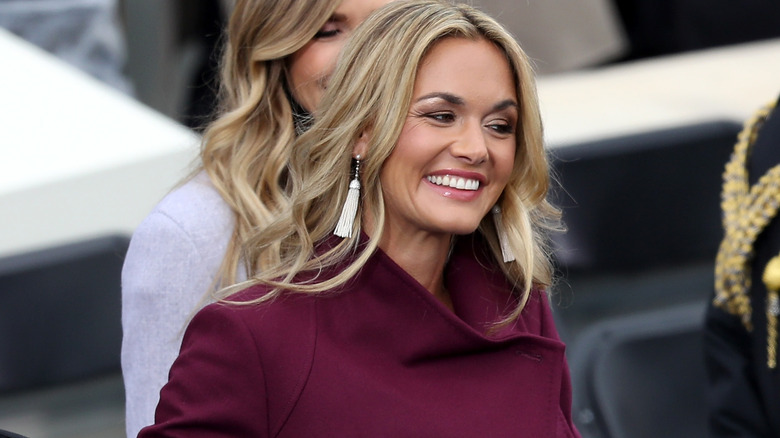 Joe Raedle/Getty Images
In 2018, Vanessa Trump and Donald Trump Jr. announced they were divorcing. "After 12 years of marriage, we have decided to go our separate ways," they said in a statement (via Us Weekly). "We will always have tremendous respect for each other and our families. We have five beautiful children together and they remain our top priority. We ask for your privacy during this time."
While insiders say that it's primarily because of Donald Jr.'s political involvement, others say that she had traded him for a Secret Service agent. In the book "Zero Fail: The Rise and Fall of the Secret Service," Washington Post reporter Carol Leonnig wrote that Vanessa "started dating one of the agents who had been assigned to her family" (via The Guardian). The author also noted that the agent never got reprimanded as he wasn't considered Vanessa's "official guardian" when they began their romance.
Of course, this is all just a rumor, and Vanessa never confirmed whether it was true or not. All we know is after her divorce from Donald Jr., she dedicated most of her time to being a hands-on mom to her five kids. "I've been home schooling my 5 kids alone for the past 60 days ages 5 to 13," she tweeted in May 2020. "I tip my hat to all the caregivers and parents out there that are doing their best to teach their children; it's definitely not easy!"