Kyle Richards Opens Up About Her Lifestyle Changes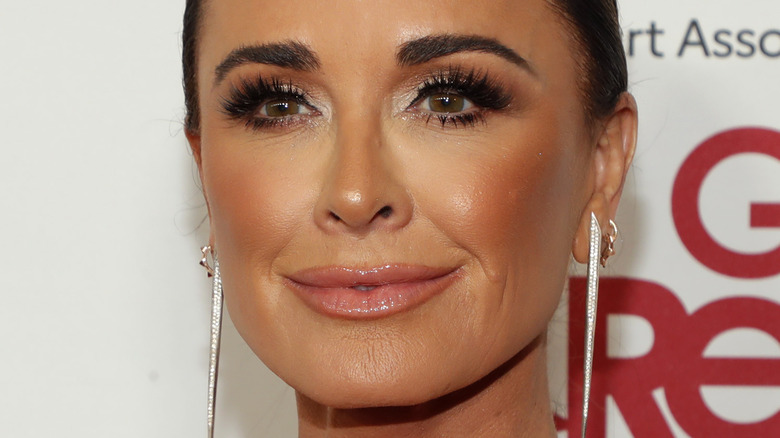 Astrid Stawiarz/Getty Images
Throughout the years, alcohol has been a hot topic on "The Real Housewives of Beverly Hills." Fans might recall the heat Erika Jayne took for her drinking habits in Season 12. In 2022 she told Us Weekly, "Well, look, I've been very open and honest. I mixed alcohol and antidepressants, which I didn't know that it would make you this drunk and it did." Her erratic behavior, which castmates believed was a result of heavy drinking, caused friction amongst some of the "RHOBH" ladies. Garcelle Beauvais confronted Jayne in an episode. But Jayne has maintained that she doesn't have a serious problem.
While some housewives have opted to keep sipping their margaritas and martinis, others have decided to ditch the booze entirely. Kyle Richards recently made waves for letting fans in on her sobriety journey, a choice that was partly fueled by her desire to adopt healthier habits. In 2015, Richards opened up to People about her weight struggles. She said, "I'm not someone who can eat whatever. I've always battled my weight. I'm much curvier than my sisters. It's always been my Achilles heel." Recently, the star has taken steps to incorporate healthy choices into her life, and one of them includes not drinking. Yet, her decisions have been accompanied by some unfounded gossip about her notable weight loss.
Kyle Richards slammed rumors regarding her weight loss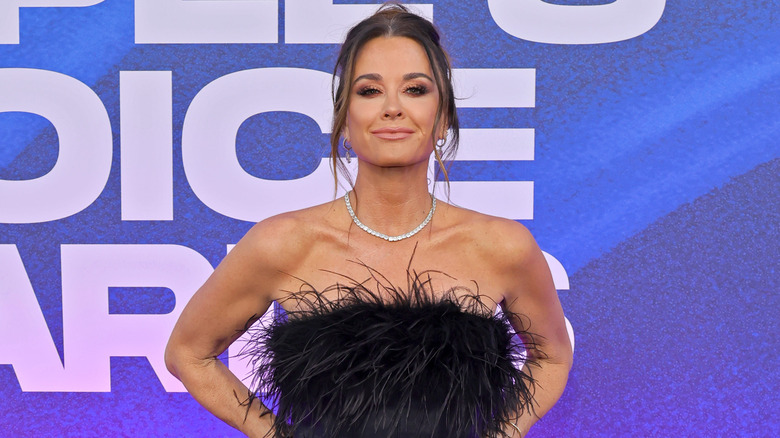 Amy Sussman/Getty Images
Kyle Richards is going on seven months sober! The TV personality addressed her break from booze in a recent Instagram Q&A (via Page Six). She shared, "Truth is I don't miss it at all. I feel amazing, so don't see the point right now." While she doesn't have a specific "time frame" in mind for how long she'll stay away from alcohol, she did say that she won't be indulging at all during Season 13 of "The Real Housewives of Beverly Hills."
Richards has also been candid about her health following rumors that she took the Type 2 diabetes medication Ozempic to shed some pounds. The star vehemently denied the rumors, telling Page Six, "I had never heard of it. I had heard of it when they accused me, but I'd already lost weight by the time I had heard about Ozempic, so it was really frustrating to me." According to Richards, the weight loss is attributed to her healthy lifestyle. She added, "I stopped drinking almost seven months ago, I don't eat bad, sugar, pizza, donuts, carbs ... so I'd rather be inspiring than people making up stories about me." She also noted that working out for a couple hours every day has helped her stay fit. In January, Richards gave further details on her workout routine during an Amazon Live (via E! News). She said, "I do the Peloton, a very long, extensive ab routine. I'm now doing weights."