Allison Mack's Smallville Co-Star Claims She Hid Her 'Inner Freak'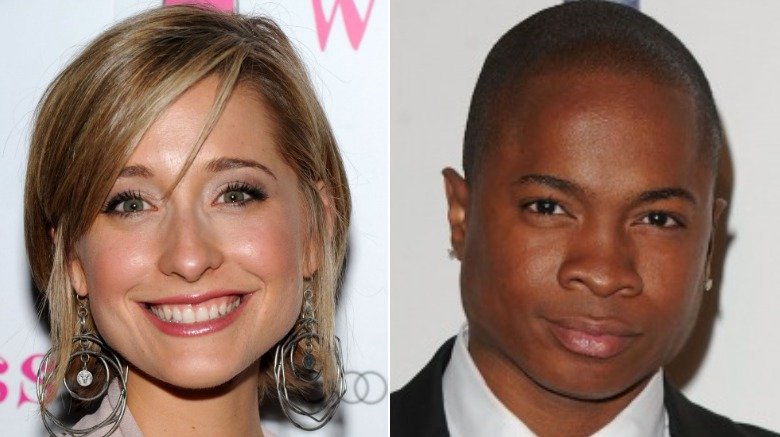 Getty Images
Allison Mack's Smallville co-star Sam Jones III just spoke out about the actress following her arrest for alleged sex trafficking.
When asked by TMZ if Mack had displayed any sexual behavior on the set of the superhero show, Jones replied, "No, not really. While we were on the show, she had a boyfriend so she was cool. I mean, I guess she just became freaky, you know what I'm saying?"
He added, "I guess the inner freak just, like, came out of her or something."
Noting that he doesn't know if the allegations are true, Jones added, "At the end of the day, hopefully everybody involved is okay, and hopefully she bounces back from it." He told TMZ, "Smallville got those good residuals, so she [should] be able to get a good attorney."
As Nicki Swift previously reported, Mack was arrested on April 20, 2018, for her alleged role in the reported sex slave cult NXIVM. She and the cult's alleged leader, Keith Raniere, have been charged with sex trafficking, sex trafficking conspiracy, and forced labor conspiracy. According to reports, Mack acted as a "slave" to Raniere but was a "master" to other cult members.
In a statement at the time, United States Attorney Richard P. Donoghue said, "As alleged in the indictment, Allison Mack recruited women to join what was purported to be a female mentorship group that was, in fact, created and led by Keith Raniere." He went on, "The victims were then exploited, both sexually and for their labor, to the defendants' benefit."
If convicted, Mack could face anywhere from 15 years behind bars to life in prison.
Mack has since been released from jail on a $5 million bond and is being held under house arrest at her parents' home in California. As part of her bail, she'll have to wear an ankle bracelet and undergo cyber monitoring. She'll also have to avoid contact with any people associated with NXIVM.