Here's How La Toya Jackson's Husband Tanked Her Career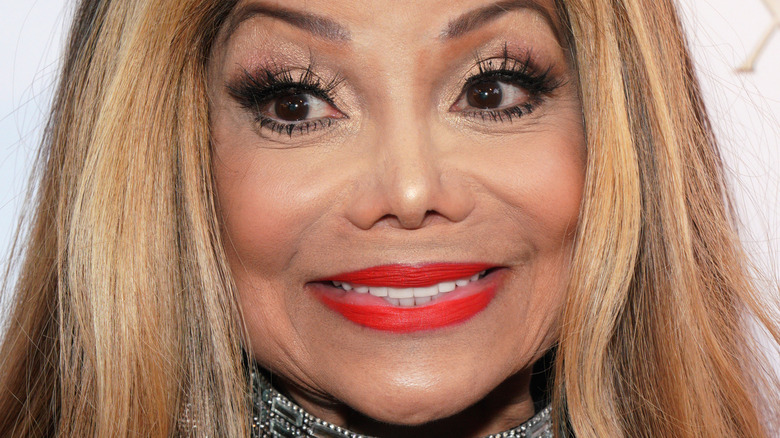 Jc Olivera/Getty Images
If you've ever found yourself wondering why we don't hear about La Toya Jackson anymore, a great starting point would be Jack Gordon, aka the shady ex-husband who had a hand in tanking her career. 
First thing's first, a little back story on the former couple. According to Chicago Tribune, the two met in 1985. Gordon, nearly two decades La Toya's senior and with not one, but two name changes and a criminal record in tow, offered to become her manager. La Toya, frustrated with her father, Joe Jackson's perceived lack of interest in pushing her career, jumped at the chance to work with him. La Toya's mother, Katherine Jackson chalked that decision up to Gordon's extraordinary powers of manipulation. "He told Joe he could get her to do things that Joe couldn't," she told the outlet. 
Four years after their professional relationship began, the two got hitched in Las Vegas. Gordon was officially a husband-ger, and according to those around the couple, became more and more obsessed with controlling La Toya. From firing people she showed any interest in, to taking calls on her behalf, not much got past him — all (supposedly) in the name of La Toya's security. Ultimately, the couple divorced in 1997, per South Florida Sun Sentinel. However, even if they were no longer legally bound, the damage to La Toya's career was done. So, what all did Gordon get up to that affected her professional image in such a lasting way?
He got a little too vocal about her Playboy shoot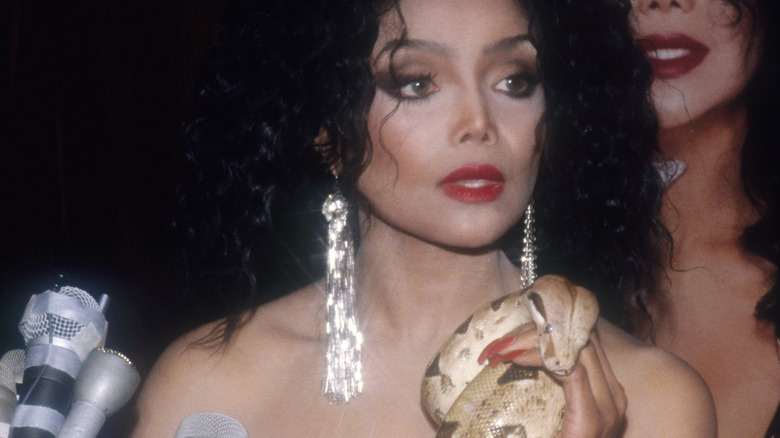 Peter Carrette Archive/Getty Images
La Toya Jackson famously posed for Playboy in March 1988. The appearance certainly had people far and wide finally talking about the lesser known Jackson sibling. However, one person who should have stayed quiet on details of the shoot was the very man who helped set it up: Jack Gordon. 
Back in 1989, Jackson told Chicago Tribune that when Gordon first suggested she pose for Playboy, she was pretty opposed to the idea. "At first I fought with Jack about it ... I didn't think it fit my image," she explained to the outlet. Jackson opted to move forward, though, citing what she'd seen on a vacation to Spain as one of the major reasons. Regardless of her deciding factor, Gordon made a crucial misstep when he began talking publicly about the numbers involved in the deal. Speaking to Chicago Tribune, he claimed, "She was the highest paid girl in the history of the magazine." In a super awkward clapback, Playboy denied that, outright — before complaining that Gordon was out of line. "He shouldn't even be talking about it, let alone hinting," the magazine's then-spokesperson said. 
Something tells us Gordon wasn't exactly upset over Playboy's response, though. After all, in an interview with The Washington Post in 1991, he suggested that the adage, "All publicity is good publicity" was something of a personal motto for him. "If they don't read about you, they forget about you," he said. 
... But sometimes, bad publicity is just bad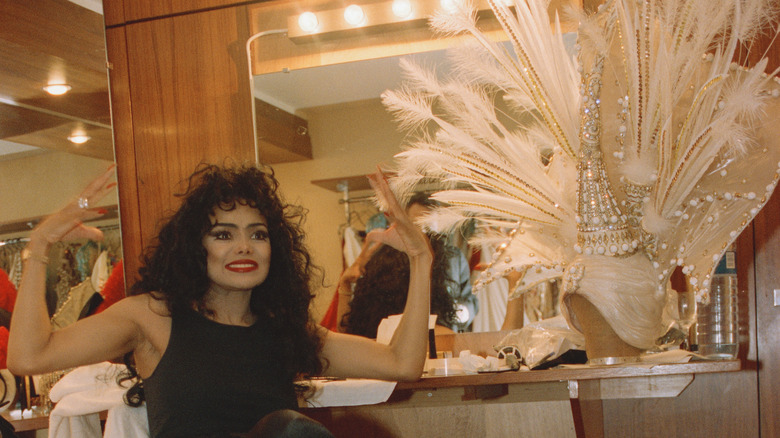 Colin Davey/Getty Images
Jack Gordon may have told The Washington Post that publicity — no matter how scandalous — was the key to fame and fortune, but sometimes, that just isn't the case. 
Speaking to Chicago Tribune in 1991, producer Emile Savia told the outlet that he'd been in talks to help out with Jackson's fan club — until he picked up on some red flags. That would be, Gordon's plans to send members racy pictures of his wife. That seemed a tad too far for Savia, who told the outlet, "That's pretty sleazy ... He's just trying to use her any way he can, just to make money." Sadly, it seems that was just the tip of the iceberg. In her 2011 memoir, "Starting Over," Jackson revealed that at one point, Gordon had approached Mike Tyson with a horrifying proposal. "He had solicited Mike Tyson to have sex with me for an evening, as if I were a prostitute," she revealed. 
Tyson was outraged by the suggestion, and kicked him out of his home, to which Jackson wrote, "I thank Mike for standing up for my rights as a human being." Unfortunately, Gordon would continue to pressure Jackson into things she wasn't comfortable with, but she finally left when, per her memoir, he tried to force her into pornography. 
As for whether Jackson's star will ever burn as brightly as it might have, sans her shady ex, sadly, we'll probably never know.