Why The Jackson Family Turned On La Toya Jackson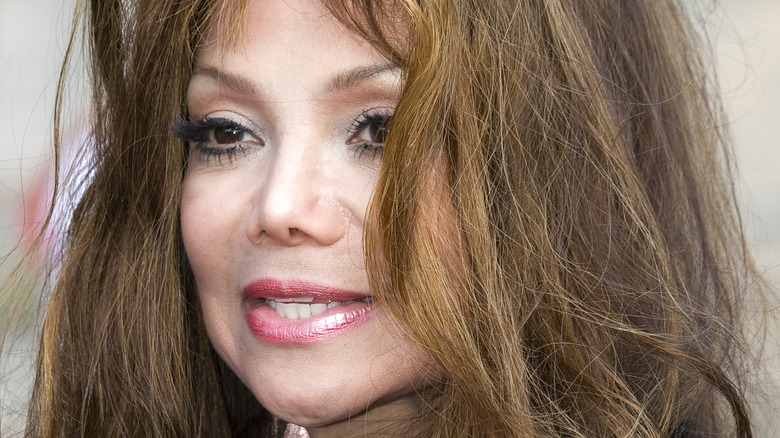 McCarthy's PhotoWorks/Shutterstock
Trigger warning: The following article includes allegations of domestic abuse and sexual assault.
While the Jackson family may be among the most famous — and occasionally, notorious — families in the world, there is one member who has more or less avoided the fame afforded to her much more successful siblings. 
La Toya Jackson was the fifth born child and second daughter of Joe and Katherine Jackson, and elder sister to her more famous siblings, Michael and Janet Jackson. After first achieving fame in the late 1970s when she joined her family's variety show, "The Jacksons," on CBS, La Toya launched her career as a solo artist in 1980 with her self-titled debut album, "La Toya Jackson." Since then, La Toya has released 10 more studio albums and dozens of singles, and even made a name for herself as an anti-drug spokesperson during the 1980s, alongside then-first lady Nancy Reagan. 
However, there is a dark history behind the life of the little-known La Toya, and there is even a reason why — for a brief period of time — the singer's family turned on her. 
La Toya Jackson's parents turned on her after she released a damning tell-all memoir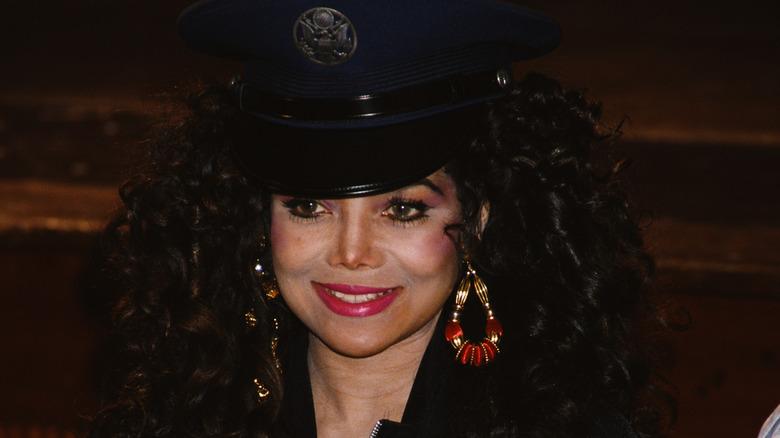 Bryn Colton/Getty Images
In 1991, La Toya Jackson released her tell-all memoir, "La Toya: Growing Up in the Jackson Family," in which she accused her father, Joe Jackson, of numerous acts of physical and sexual abuse against her and several of her siblings when they were children. Naturally, the memoir became all the rage among the public at the time, and even became a New York Times bestseller.
La Toya spoke to AP News at the time about the sexual abuse Joe committed against her and her older sister, Rebbie Jackson. "I'd tremble down at the other end of the sofa," she said of when her sister was being abused. "I wouldn't want to look." As a result of these concerning allegations, La Toya naturally became estranged from her family — her father especially, who held considerable sway over almost all of his children up until his 2018 death. Her younger brother Michael, however, corroborated her reports in a 1993 interview with Oprah.
This estrangement was exacerbated when she turned on her brother two years later, when the first allegations of child sexual misconduct were made against Michael by Evan Chandler, per the Los Angeles Times. "This has been going on since 1981," she said in a press conference, "and it's not just one child." However, it later became clear that almost all of La Toya's life was being controlled by her even more abusive husband, Jack Gordon. 
La Toya Jackson suffered intense physical and psychological abuse from her husband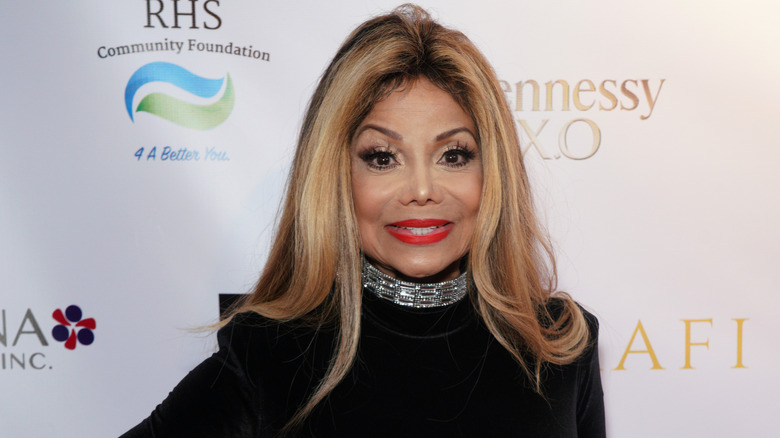 Jc Olivera/Getty Images
Everything changed for La Toya Jackson in 1996 when she decided to leave her manager-turned-husband, Jack Gordon, to whom she had been married since 1989. In the highly publicized divorce trial, it became clear that Gordon — who Jackson later claimed she never had sex with and only ever married because she felt forced to – committed horrific acts of physical and psychological abuse against her, including throwing chairs at her, banging her head against a table, and routine threats and lies. 
Throughout the trial, La Toya also revealed that it was Gordon who forced her to sanction the memoir, as well as to come out against her brother Michael Jackson during the 1993 sexual abuse case, threatening that he would kill her and her siblings if she didn't comply. It was only after this divorce was completed in 1997 that La Toya was finally able to reunite with her family. Gordon died of cancer in 2005. 
In 2003, La Toya revealed on "Larry King Live" that she and her father had accepted one another's apologies; he for the way he had treated her and she for the accusations she made. Around the same time, she announced the release of her album, appropriately titled "Startin' Over," her first since 1995. Upon her father Joe's death in 2018, La Toya lamented him, writing in an Instagram tribute that she was "extremely appreciative" of him.