How Ryan Reynolds' Kids Learned What 'Aunt' Taylor Swift Did For A Living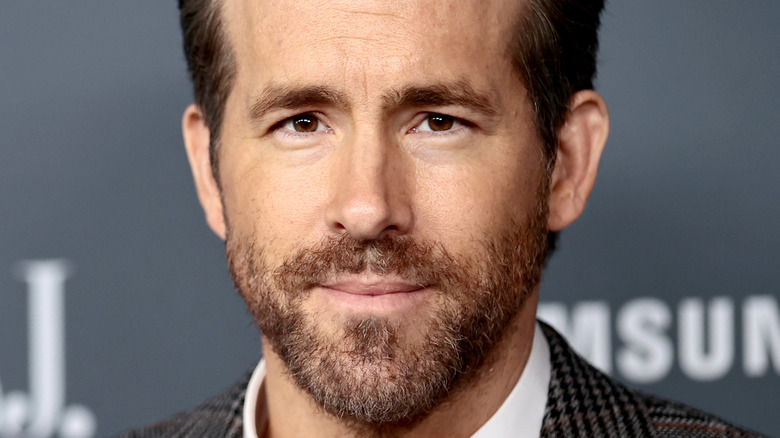 Dimitrios Kambouris/Getty Images
Singer Taylor Swift has become known for her close friendship with Blake Lively and Ryan Reynolds, even including the names of the stars' children in the lyrics to her song "Betty," per Glamour. It took Lively and Reynolds' children a while to realize that Swift happens to be a global superstar, however.
Reynolds was featured on "The Jess Cagle Show" on SiriusXM, via YouTube, and spoke about his daughters' confusion, explaining about 40 seconds into the clip, "I think what's most exciting for them is that, for the longest time, they just thought that Taylor's just a ... like an aunt, like a friend of Mommy and Daddy that's very, very close, almost family."
The realization has since dawned on Reynolds' daughters that their "aunt" isn't just the cool aunt who just so happens to play music, and he clarified to radio host Jess Cagle that it came about in quite the stunning way.
Ryan Reynolds' daughters got a shock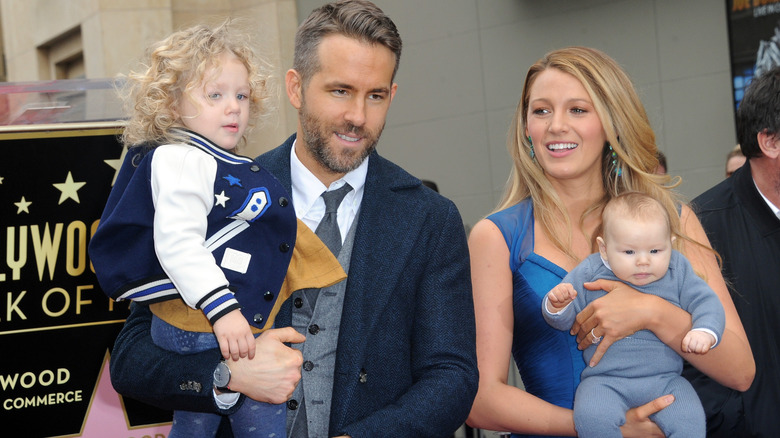 Albert L. Ortega/Getty Images
According to Ryan Reynolds during his appearance on "The Jess Cagle Show," his young daughters with Blake Lively didn't realize that singer Taylor Swift — whom they view as being like a relative because of her closeness to their parents — is actually mega-famous. That changed, though, when they attended one of Swift's concerts for themselves. As Reynolds told Cagle, "And then they went to a concert one day, and they were like, 'Ohhh,'" he explained. "'This isn't a hobby.'"
We would say that Swift's career is certainly more than just a hobby at this point, considering her numerous hits and a hugely popular stadium tour that led to fans' frustrations with ticketing service Ticketmaster. Fortunately, Reynolds' daughters didn't seem to be bothered by the fact that their "aunt" is more notable than they realized. In fact, Reynolds explained to Cagle that his family was planning a dance party to the songs from Swift's album "Midnights" on the same day as his interview was scheduled.
Ryan Reynolds has spoken highly of Taylor Swift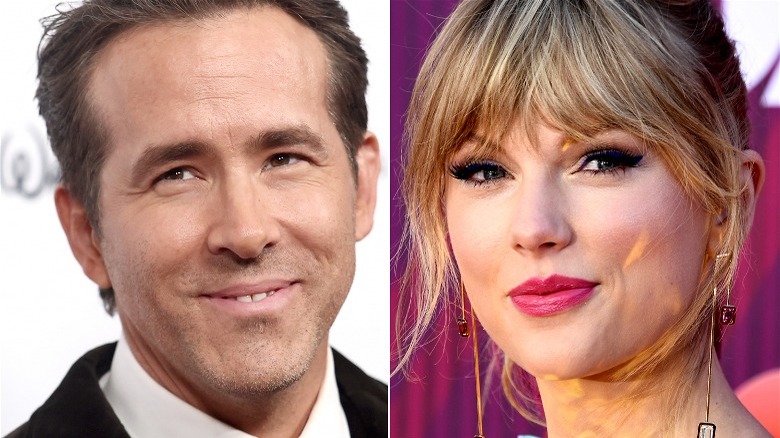 Frazer Harrison/Getty & Emma Mcintyre/Getty Images
Per Us Weekly, Taylor Swift has been friends with Ryan Reynolds and Blake Lively since 2015, and the couple was among those in attendance at a Fourth of July party hosted by Swift on July 4, 2016. They have remained close since, with Reynolds saying of Swift to "Entertainment Tonight" in November 2022, via People, "Are you kidding me? I would do anything for that woman. She's a genius."
Funnily enough, Us Weekly writes that Lively and Swift first met up with one another after fans assumed that Lively was being critical of Swift on her Instagram profile. Instead, Lively helped clear things up by writing that Swift previously had met her niece, and she was complimentary of how Swift had treated her.
Likewise, People reports that Reynolds told "Entertainment Tonight" about his family's love of Swift's album "Midnights." He was quoted as saying, "All of us, whole house, I'm not kidding. I love it so much. I do, Blake does, my daughters. We love it. Obsessed." We can't say we blame them for their obsession with "Aunt Taylor."