Why Jackie Goldschneider Went To 'Friend' Status In RHONJ Season 13
Manny Carabel/Getty Images
Did she or didn't she?
The tale is as old as time. One day, "Real Housewives" fans and stans wake up to a nostalgic (albeit vague) Instagram post from a Housewife wherein she rambles on and on about embracing change and embarking on new adventures ... aka they're leaving the show. But the big question they almost always conveniently forget to address in their lengthy monologue is whether or not they are going on their own accord or if the powers that be at Bravo gave them the boot. "Ninety-nine percent have been fired and kind of lie about it," former "Real Housewives of New York" cast member and Skinny Girl mogul Bethenny Frankel once revealed on a 2020 episode of her podcast, "Just B with Bethenny Frankel" (via Wonderwall).
Still, there have been a few who 'fessed up to being fired or demoted. Case in point: former New Jersey Housewife Jackie Goldschneider. But why exactly did Goldschneider get demoted to a "friend of" role after four seasons? Well, it was technically for her own good...
Jackie Goldschneider was demoted to support her eating disorder recovery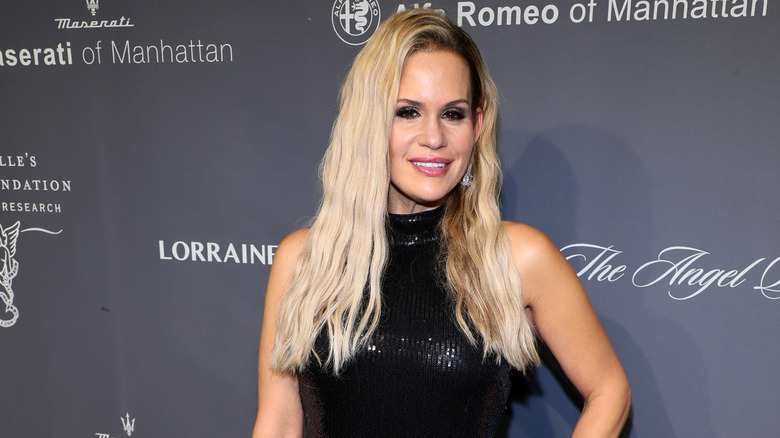 Theo Wargo/Getty Images
According to Jackie Goldschneider, her "Real Housewives" demotion was all part of a concerted effort to keep her recovery on track.
As you may recall, Goldschneider first opened up about her history with anorexia during Season 9. "The eating disorder controlled everything," she later confessed to Us Weeklyl. "It really does change everything in your life," she added.
Fortunately, by Season 13, Goldschneider was in recovery, but that also brought its own set of challenges. "When Bravo approached me about casting for season 13, I obviously was very excited to be a part of the show again because I love the show. But my recovery was not in the place that I expected it to be. It was moving very slowly. I was still being triggered by stress and I still needed a lot of intense therapy," she revealed to People. "I just wasn't sure how to balance the time commitment for the show with my recovery," she recalled. Fortunately, Bravo had the perfect solution: Goldschneider could stay in the "Real Housewives" fold, but in a "friend of " capacity. "They were so supportive," she gushed about the decision.
Jackie Goldschneider is flourishing as a 'friend of'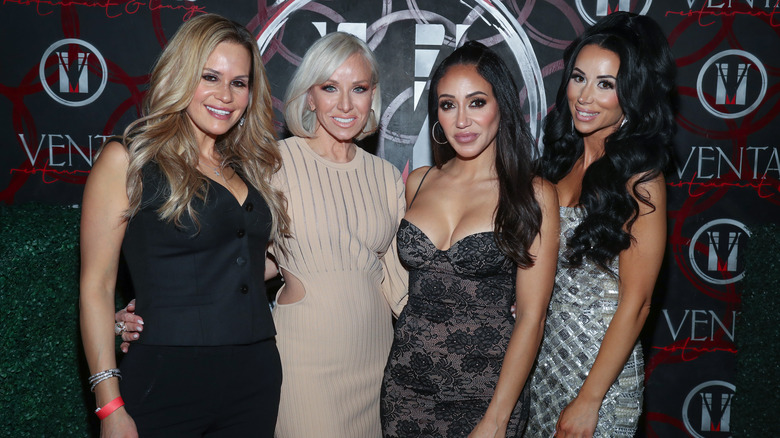 Manny Carabel/Getty Images
It was not all rainbows and sunshine.
While Jackie Goldschneider was adamant that being demoted was a great call, she also admitted that her new role as a "friend of" definitely took some getting used to. "It's hard to go into a room that you were once the center of attention and now there's what, seven Housewives? So to be the eighth person in line, that was, like, a little bit of an ego punch," she confessed during an episode of Us Weekly's podcast, "Getting Real with the Housewives." She added, "My ego hurt at first, of course, but there really was no difference."
And now it appears Goldschneider is flourishing in her "friend of" position. "It really was the sweet spot for me, being a Friend," she gushed to People. "I had a killer season and, aside from seeing the poster without my face on it... I really don't feel like there was that big of a difference between this season or any other season for me as far as being in the mix. It was just much less stress." Bravo, Jackie! We are so proud of you!
If you need help with an eating disorder, or know someone who is, help is available. Visit the National Eating Disorders Association website or contact NEDA's Live Helpline at 1-800-931-2237. You can also receive 24/7 Crisis Support via text (send NEDA to 741-741).