RHONJ: Jackie Goldschneider's Sad History With Her Eating Disorder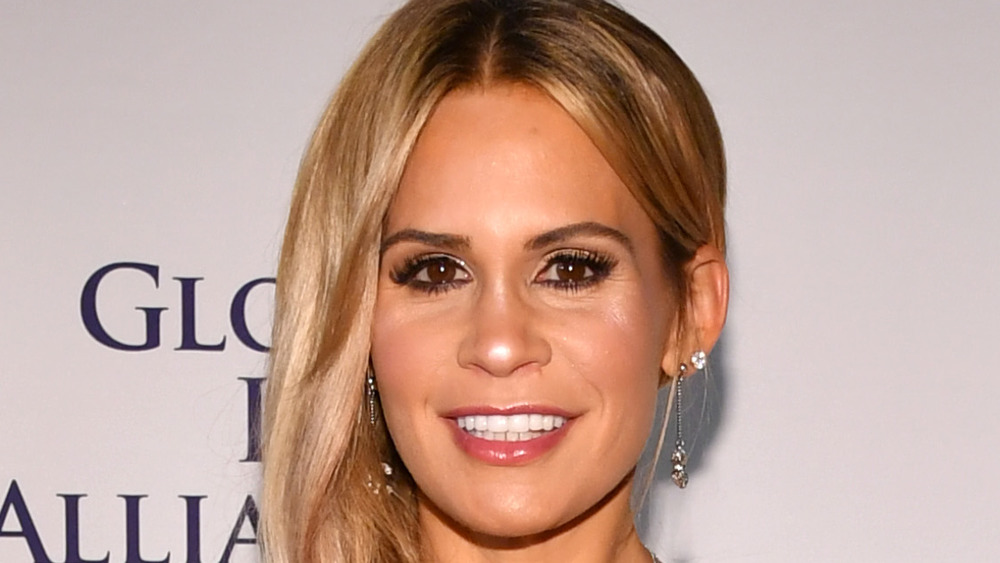 Slaven Vlasic/Getty Images
It's not every day that the Real Housewives of New Jersey stars get real about their personal lives. From playing guessing games as to who has the most money or which marriages might be in trouble, it's clear these Garden State gals will only own up to so much on camera. So when star Jackie Goldschneider admitted to dealing with a very personal problem, her honesty was immediately heralded by fans. Jackie is using her past struggles with an eating disorder to raise awareness and de-stigmatize body image illnesses, as well as share her own story.
Jackie and her husband Evan Goldschneider are parents to two sets of twins. While Jackie isn't pursuing a career in both journalism and real estate (per her Bravo bio), the former attorney and mother-of-four famously jokes about her sex life. This RHONJ star doesn't hold back, and even took on OG cast member Teresa Giudice after she spread rumors of Evan's infidelity, according to Reality Blurb. Now, Jackie turns the focus inwards and is using her platform as a Bravo Housewife to discuss her journey through an eating disorder.
Keep scrolling to find out what Jackie admitted about her past, and how she opened up for a renewed future. 
Jackie Goldschneider struggled not to relapse during quarantine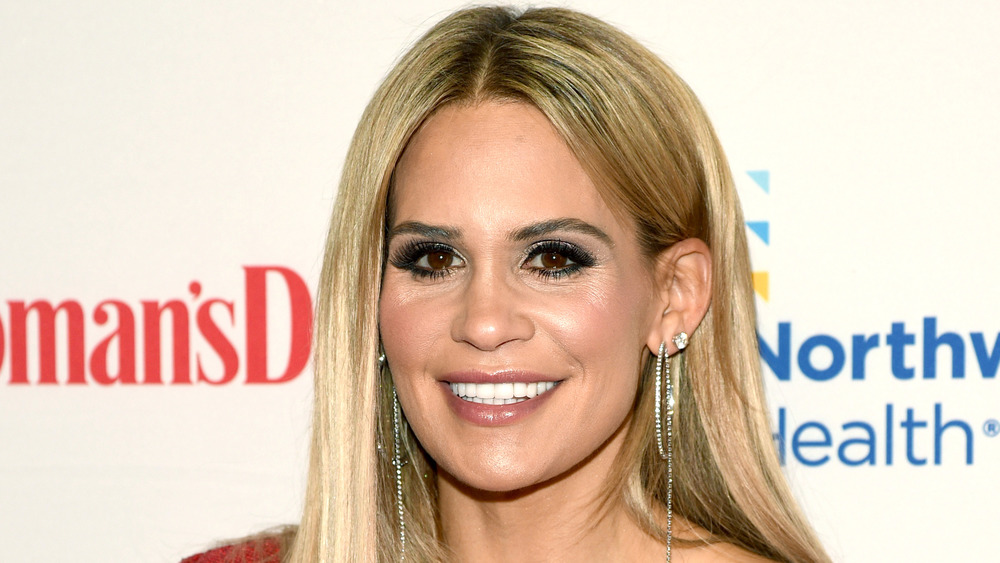 Bryan Bedder/Getty Images
RHONJ star Jackie Goldschneider has always made her complicated history battling an eating disorder known. In November 2018, Jackie sat down with People to chronicle her struggle. "It's really not a way to live," Jackie admitted. She detailed the "horrific" time of her life that involved "excessive exercising and restrictive eating due to a battle with anorexia." 
Jackie first developed the disorder at age 26. "I got myself caught up... in all these habits that were incredibly unhealthy and they stuck with me for the next 10 years," she reflected. Jackie shared photos from her wedding day later on Instagram, acknowledging she knew she would "die" if she didn't stop. Eventually Jackie sought out a nutritionist, but her road to recovery isn't over just yet. 
In May 2020, Jackie admitted that it's a lifelong illness. "I still struggle with food, and being home all day [in quarantine] with a house full of food and endless time has made me fight off demons from my past," she shared on Instagram. "I would never go back, but the struggle doesn't go away." 
Overall, Jackie hopes that being vocal about her eating disorder will help others. "I think part of the problem for me was that nobody I knew or saw was talking about it, so I didn't know where to begin [to recover]," she opened up. "This doesn't have to be your life. I'm so grateful it's no longer mine."
If you or someone you know is struggling with an eating disorder, please contact the National Eating Disorder Association's Helpline at 1-800-931-2237 or chat with one of their helpline volunteers on NEDA's website.