Kim Kardashian Addresses Rumors Tristan Thompson Cheated On Sister Khloe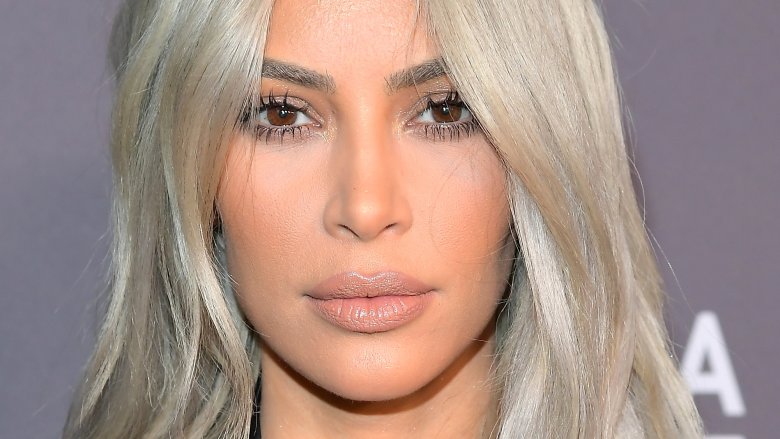 Getty Images
Kim Kardashian just broke her silence following reports that Tristan Thompson cheated on her sister Khloé Kardashian while she was pregnant with their child.
Kim appeared on The Ellen DeGeneres Show for an episode of the show that will air on Monday, April 30, 2018, and she was asked for her thoughts on Thompson's alleged infidelity. As could be expected, Kim was none too pleased with the NBA star's behavior. "Like I don't even know how to describe it besides it's just so f***ed up," Kim told host Ellen DeGeneres.
She continued, "We really were rooting for Khloe, and we still are ... you know, she's so strong and she's doing the best that she can. It's a really sad situation all over."
While Kim may have remarked on the situation this time around, she told DeGeneres and the studio audience that she's going to keep it "cute and classy" and avoid saying anything too negative about what happened between Khloé and her boyfriend. She explained, "Because one day True's gonna see this and you know ... it's so messed up."
As Nicki Swift previously reported, Thompson was caught on video getting close with a woman at a nightclub on April 7, appearing to kiss her. He was later seen in footage going to a Four Seasons hotel with the same woman, who was carrying an overnight bag.
Surveillance footage was also released from a hookah lounge in Washington D.C., which appeared to show Thompson getting very close with two women.
Days after the videos were released, Khloé gave birth to her first child with Thompson, a baby girl they named True. While the Kardashian family is allegedly "furious" with Thompson, Khloé has reportedly been trying to focus on raising their newborn daughter. "She and Tristan aren't arguing and things have been surprisingly very calm," a source told Entertainment Tonight. The insider added that Khloé "has no plans to leave [him]."
A separate source told E! News that Khloé is considering trying to make her relationship with Thompson work. "She hasn't given up on him yet, but also hasn't really been focusing on their relationship. When they see each other, it is all about the baby and parenting together," the source said. "Khloe has fallen in love with him all over again, watching him be a dad to True, but [she also] knows she needs to really take a step back and make the right decision."