Janelle Monae Opens Up About Addressing Her Sexuality On New Album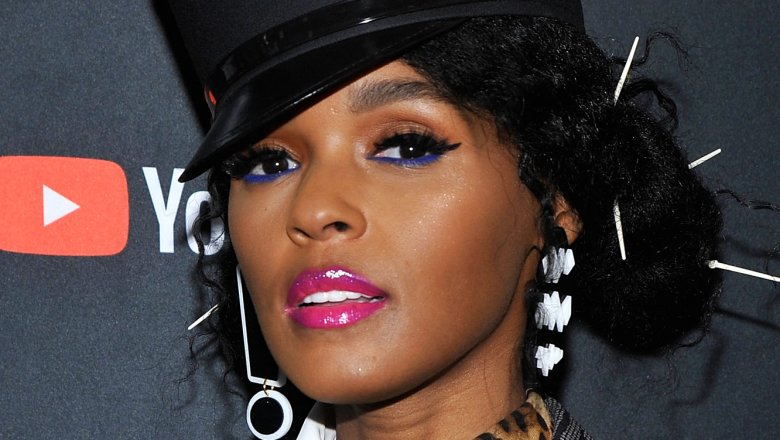 Getty Images
Janelle Monáe is opening up about the significant role her sexuality played in the making of her new album, Dirty Computer.
During her interview with Ebro Darden on Apple Music's Beats 1 on Thursday, April 26, 2018, the "PYNK" singer discussed why it was important to her to have her latest output address the issues of sexuality, gender, race, and female empowerment.
"It's a conversation that I want to have with us as a society, as human beings," she began, "about what it means to tell somebody that the way they're programmed — their existence — whether they're queer, LGBTQIA, in that community, whether they are minorities, whether they're bugs or viruses, whether being a woman, whether being poor, makes you have bugs and viruses."
Monáe explained, "What is it like to live in a society that is constantly trying to cleanse you, and tell you that you need to conform, you need to be reprogrammed ... deprogrammed? And so I just wanted to talk about my own bugs and viruses, and how I'm choosing to deal with it."
"I just feel like my sexuality, my women's desires are one with God, it's all one, it's all a beautiful thing," the "Make Me Feel" singer added. "And I just hope that women feel more free, feel more empowered. I do." 
As Nicki Swift previously reported, Monáe came out as pansexual just ahead of Dirty Computer's Friday, April 27 release. "Being a queer black woman in America, someone who has been in relationships with both men and women, I consider myself to be a free-a** motherf**ker," the 32-year-old musician told Rolling Stone at the time. Explaining that she initially identified as bisexual, she added, "But then later I read about pansexuality and was like, 'Oh, these are things that I identify with, too.' I'm open to learning more about who I am."
Ultimately, the "Django Jane" rapper hopes the album will resonate with anyone struggling with their own identity and help them to embrace it, saying, "I want young girls, young boys, nonbinary, gay, straight, queer people who are having a hard time dealing with their sexuality, dealing with feeling ostracized or bullied for just being their unique selves, to know that I see you. This album is for you. Be proud."