Penelope Cruz's Sister Monica Looks Just Like The Star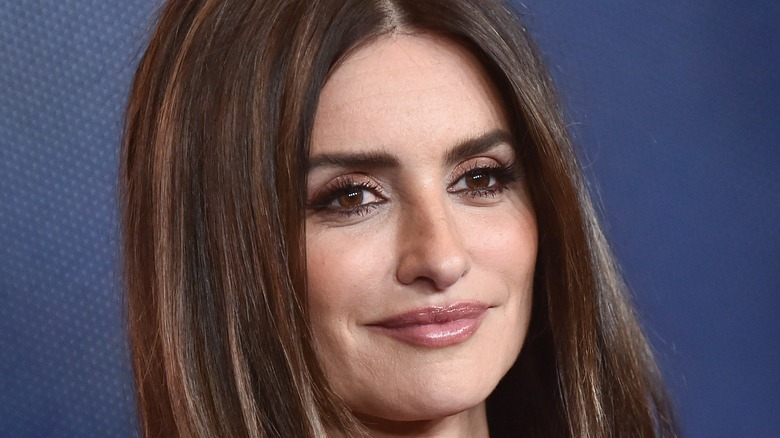 DFree/Shutterstock
Actor Penélope Cruz has earned countless awards over the course of her career in the film industry, particularly in Spain and the United States, and she has also received a considerable amount of media attention because of her appearance. Cruz was ranked #58 in Maxim's "2007 Hot 100 List," for instance, as well as being named Esquire's "Sexiest Woman Alive" in 2014. Though the saying goes that beauty is in the eye of the beholder, Cruz has had plenty of attention on her looks over the years.
As reported on by Hollywood Life, it turns out that Cruz isn't the only member of her family to share her looks — or her talent. She has a younger sister, Mónica Cruz, who is also in the entertainment industry and could easily be mistaken as her more famous sister. From their similar facial features to their shared builds and complexions, Mónica and Penélope certainly can't deny that they're related.
Mónica Cruz looks like older sister Penélope Cruz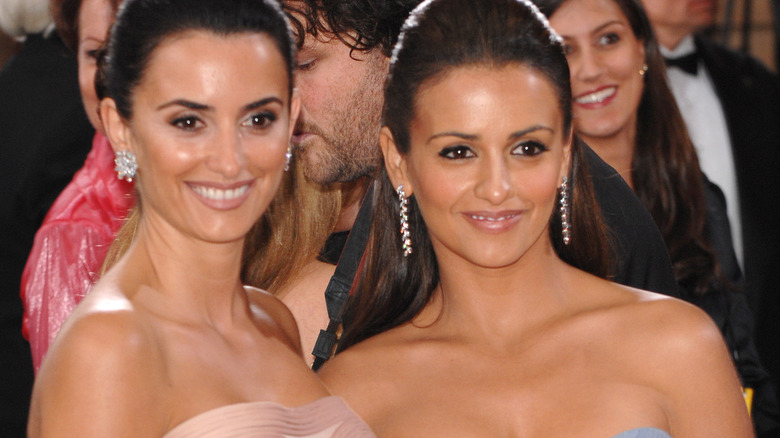 Featureflash Photo Agency/Shutterstock
If you don't want to take our word for how much Mónica Cruz looks like her older sister, Penélope Cruz, just take a look at the photo we've included above. Per Hollywood Life, there is about a three-year age gap between the sisters, though they look remarkably alike. They aren't the only celebrity siblings who look like twins.
As shared by the Independent and as included in the roles listed on her IMDb page, Mónica Cruz served as her sister's body double for some of the scenes in the film "Pirates of the Caribbean: On Stranger Tides" because of Penélope's pregnancy at the time. The Cruz sisters also shared the screen with Johnny Depp and he and Penélope Cruz kindled a relationship. Director Rob Marshall was quoted by the Independent as saying, "We actually asked Monica to help us out with some of the wide shots and some of the long shots when we needed a different silhouette."
Later, in 2013, it was announced by USA Today that both sisters were pregnant at the same time.
The sisters have worked together in other ways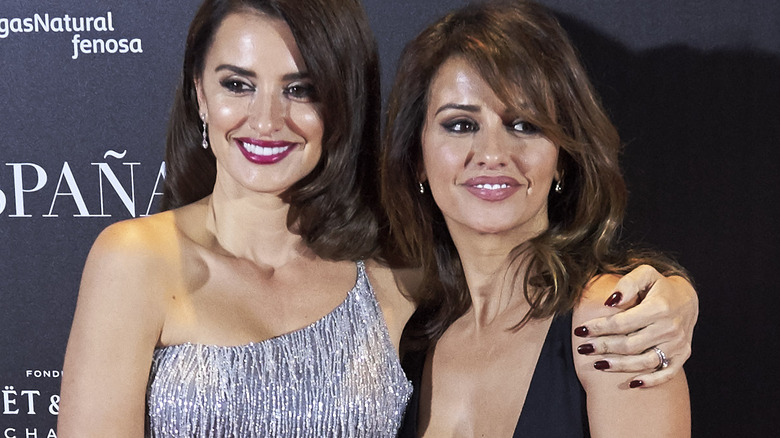 Carlos Alvarez/Getty Images
In addition to Mónica Cruz's work as Penélope Cruz's body double, the two sisters have worked together in other capacities. Per Drapers, the sisters collaborated on a limited-edition clothing line, "Penélope and Mónica Cruz for Mango," in 2007. According to Insider, the sisters have had later fashion collaborations with both Agent Provocateur and Samantha Thavasa.
Speaking about their Agent Provocateur collaboration to the Telegraph, Penélope explained that they also share their sense of style, saying, "She [Monica] and I have a really similar taste, we go always in the same direction, if we don't agree we find an in-between that works."
Beyond the fashion world, Mónica and Penélope Cruz have teamed up for other product endorsements, including in an advertisement for the video game "Super Mario Bros. 2" for the Nintendo 3DS gaming console (via YouTube).