The Truth About Penelope Cruz And Johnny Depp's Relationship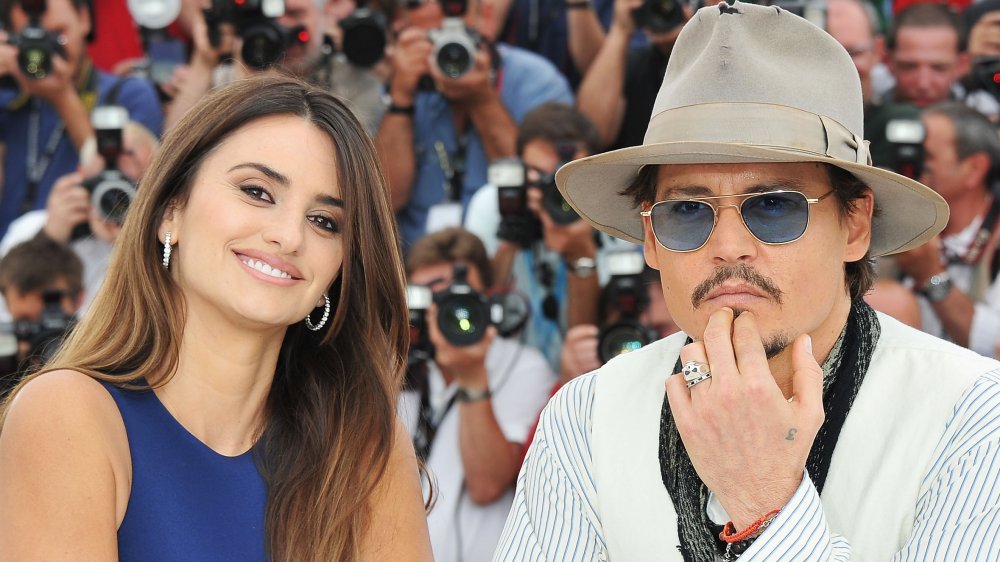 Pascal Le Segretain/Getty Images
Penelope Cruz and Johnny Depp are obviously fond of working with each other. The two stars first appeared together onscreen in 2001's Blow before reuniting a decade later in 2011 for Pirates of the Caribbean: On Stranger Tides, and then again in 2017, when they both signed on for Murder on the Orient Express.
According to The Blast, Cruz talked about their friendship in a declaration she filed "in [Depp's] defamation case against ex-wife, Amber Heard," in March 2020. The actress reportedly wrote that she "met Johnny when [she] was 19 years old" when the actor "was in Madrid and [Spanish filmmaker] Pedro Almodóvar introduced" them. She admitted, "The only sentences I knew how to say in English at that time were, 'how are you' and 'I want to work with Johnny Depp.'"
"Many years have passed and I have not only made 3 movies with him, but I also count on him as a great friend," Cruz continued. "I've always been impressed by his kindness, his brilliant mind, his talent, and his peculiar sense of humor."
That's perhaps why Cruz felt compelled to praise and defend Depp during a legal matter that involved the actor.
Penelope Cruz says Johnny Depp protected her during her pregnancy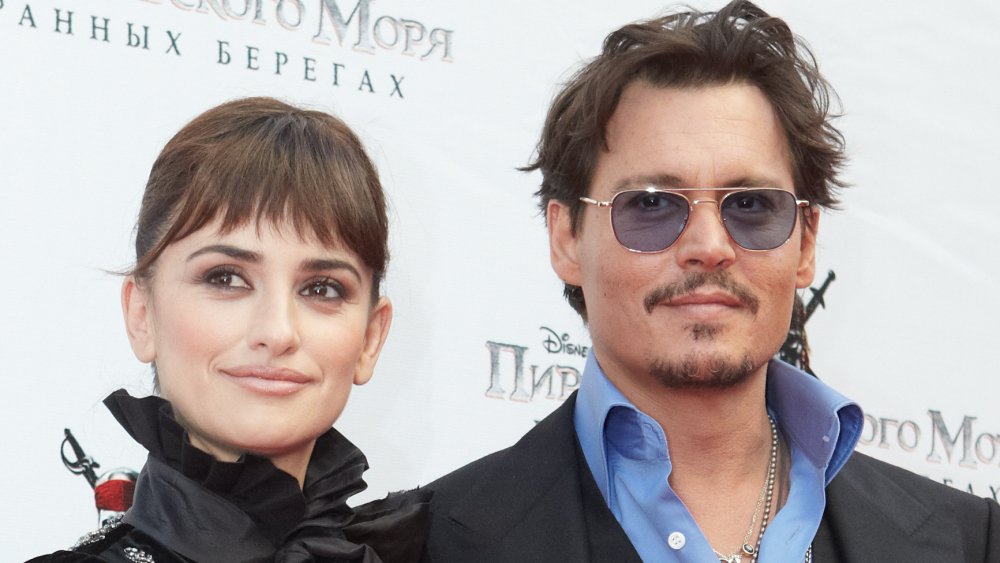 Oleg Nikishin/Getty Images
Per Variety, back in 2015, Johnny Depp married model and actress Amber Heard, however, by 2016, she had filed for divorce amidst a tumultuous split that included accusations that Depp had been abusive during the relationship. Even after they had reached a divorce settlement, the battle raged on. In March 2019, Depp filed a defamation lawsuit against his former spouse, seeking $50 million in damages, per E! News. 
That's why Depp's former co-star, Penelope Cruz, submitted "a declaration" to defend her friend, according to The Blast. "I've seen Johnny in so many situations and he is always kind to everyone around," Cruz said in her statement. "He is one of the most generous people I know."
The actress went on to explain how he supported her while they were working together. "During six months of my first pregnancy, I spent every single day with him while we shot Pirates of the Caribbean," Cruz said. "My husband and I will never forget the sweetness, protection, and kindness he treated me with during every single step of that process."
At this point, it seems pretty clear that opinions (and experiences?) are pretty divided when it comes to Depp.
If you or someone you know is dealing with domestic abuse, you can call the National Domestic Violence Hotline at 1−800−799−7233 or TTY 1−800−787−3224. You can also find more information, resources, and support at www.thehotline.org.