Why Christopher Walken Says His Famous SNL Sketch Ruined His Life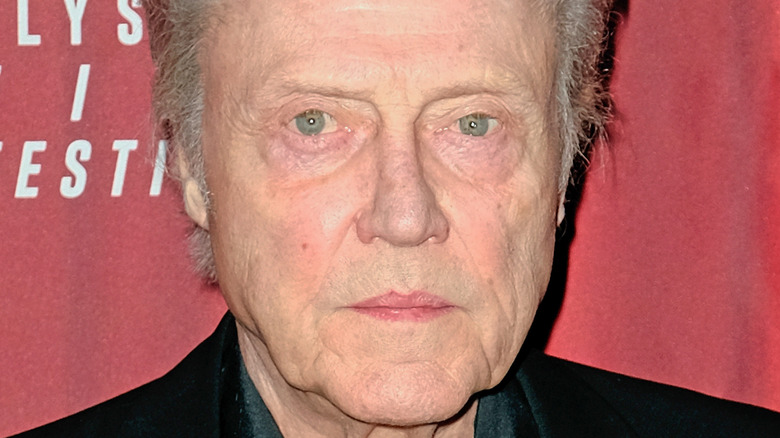 Laurent Viteur/Getty Images
Over the years, Christopher Walken has entertained audiences as the star of numerous "Saturday Night Live" sketches. Walken first hosted the show back in 1990 with Bonnie Raitt as his musical guest. At the start of the episode, Walken sang and danced in his monologue before acting in a variety of comedy skits, per Internet Archive. Some of the parts "The Deer Hunter" star took on in this appearance were a game show contestant, as well as The Continental, a recurring "SNL" character that was introduced for the first time in this episode. 
Another famous "SNL" moment with Walken is the "More Cowbell" sketch. During this fan-favorite 2000 skit, Walken played music producer Bruce Dickinson, who encourages the fictional Blue Öyster Cult member Gene Frenkle, portrayed by Will Ferrell, to incorporate more cowbell into the song "(Don't Fear) the Reaper" during its recording. The performance also featured "SNL" stars Chris Parnell, Horatio Sanz, Jimmy Fallon, and Chris Kattan. This skit was such a hit with viewers that it has resulted in an ongoing reaction from audiences.
Christopher Walken says the 'More Cowbell' references have 'gone too far'
Christopher Walken is often reminded of his "Saturday Night Live" "More Cowbell" sketch. "SNL" alum Will Ferrell visited Jimmy Fallon for "The Tonight Show Starring Jimmy Fallon" in 2019, and the two discussed memories from this performance. "It was working so well that the floor started shaking," Fallon said about how enthusiastic the "SNL" audience's response to the scene was. Ferrell then said he spoke with Walken backstage at a play years later and learned that the skit has followed Walken since.
"[Walken's] like, 'You know, you've ruined my life. People during the curtain call bring cowbells and ring them. The other day I went for an Italian food lunch, and the waiter asked if I wanted more cowbell with my pasta bolognese,'" Ferrell said before adding that Walken "had a little smile" as he said this. In a 2020 "Conan" interview, Walken called "More Cowbell" "a very good sketch," then said someone at a Singapore restaurant once quoted the skit to him. "The guy said to me, 'Chris, this salad needs more cowbell,'" Walken said. "And I thought, 'It's gone too far.'" Walken added that hearing such mentions of the scene has "kind of run its course." Walken has continued to receive similar comments from the public regarding "More Cowbell."
Christopher Walken is 'always stopped' by fans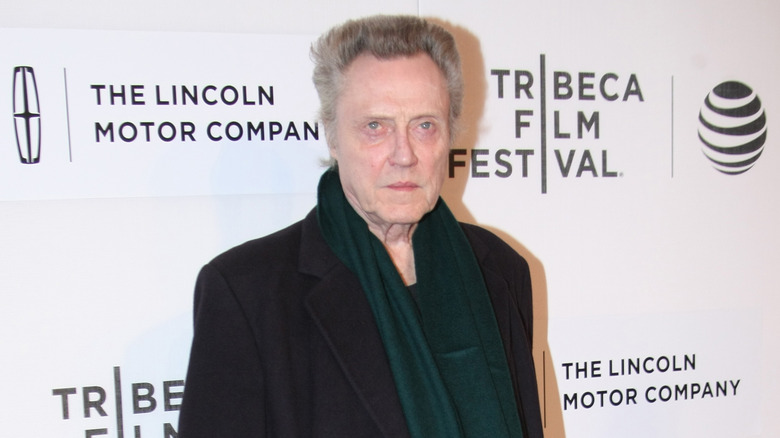 Ron Adar/Shutterstock
The popularity of Christopher Walken's work has led to some disruptions in his personal life. Back in 2020, the actor starred in "The War with Grandpa," a film directed by Tim Hill. That same year, Hill revealed in a Toronto Sun chat that he believes Walken avoids traveling due to fan attention regarding his work and the "More Cowbell" sketch specifically. "I think that's sort of why Chris is reluctant to travel to make movies, because he's always stopped in the airport: 'Oh, there's Chris Walken. More cowbell!'" Hill said. "He said he just couldn't do that any more. People just want to do [an impression of] him or ask him to repeat those lines." Hill added that he "wouldn't say [Walken] resents" this, but Walken "doesn't want to just be the guy who says those lines that people know him for."
Meanwhile, certain actors who were in the "More Cowbell" skit have publicly revisited this act in the years since. In 2022, Will Ferrell rang a cowbell on stage during the Cancer for College concert while one of his sons, Magnus, performed with his band. Although the memorable performance has caused some unwanted attention for Walken, he's since returned to the "SNL" stage a few times, as he again hosted the show in 2001, 2003, and 2008.