How Kelly Clarkson Lost Nearly Everything She Owned Early In Her Career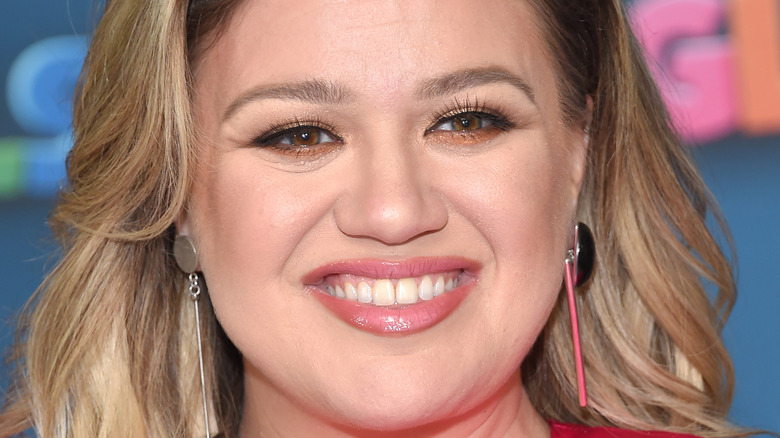 DFree/Shutterstock
Kelly Clarkson is the most successful "American Idol" winner of all time. Since winning the talent reality series' inaugural season back in '02, Clarkson has leveraged her soulful voice and bubbly personality into a legitimate career that isn't based on weekly sing-offs and the approval of persnickety judges. Clarkson's notable career highlights include an impressive catalog of hits, like "Since You've Been Gone," "Stronger," and "Because of You." Over the years, Clarkson has garnered three Grammy awards and a list of other honors to boot. Recent years have seen the Texas native diversify her resume by diving into new endeavors. After testing the waters as an award show host, Clarkson landed her own talk show, "The Kelly Clarkson Show," in 2018, which has since proven to be a  Daytime Emmys gold mine.
Unfortunately, things haven't been all roses and sunshine for Clarkson. In 2020, the "Breakaway" singer filed for divorce from Brandon Blackstock, thus ending their seven-year marriage. A two-year court battle over custody arrangements and child and spousal support followed. People reported that a judgment came down in Blackstock's favor to the tune of $1.3 million and monthly payments. While likely not the outcome Clarkson wanted, she's no stranger to hardship. Early in her career, Clarkson almost lost everything she had. And no, it's not because she starred in the mega-flop, "From Justin to Kelly." Clarkson's past ordeal was far more serious. 
Kelly Clarkson almost lost everything she had in a fire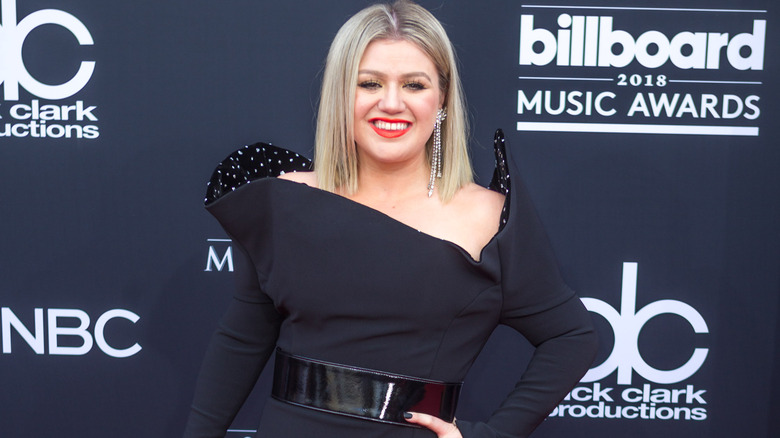 Jamie Lamor Thompson/Shutterstock
Like most great artists, Kelly Clarkson came from humble beginnings. Before finding success on "American Idol," Clarkson struggled to find a path in the music industry. The singer explained to The Guardian that multiple executives had assumed, based on her voice alone, that she was Black. However, that wasn't the only hurdle she faced in her early career. "I was living with a girl I barely knew on Croft Avenue [in Los Angeles], and the day we moved in we went out to dinner," shared Clarkson. "We came back from dinner and the place was on fire. I lost everything except one box. I had to sleep in my car." 
Clarkson recounted a similar tale to The Guardian in 2011. While speaking of her uncertainty surrounding "Idol" in the early stages, Clarkson shared the rough go she endured around that time. "My goal was just to be a backup singer — I never intended to be in front," said Clarkson. "But then my apartment in LA burned down and I had to move home, I had no money and I had to sleep in my car for three days. I just auditioned for this thing that said they'd pay you, and it happened to be American Idol.
Kelly Clarkson has paid it forward to other fire victims
Kelly Clarkson may not have had the most privileged start, but her hardships helped shape her work ethic — a quality she's quite proud of. Even when a fan criticized Clarkson's busy life as the reason for her failed marriage, she stood firm in her career path. "Wow. Shaming a woman who has a great work ethic, is a great mom, and who steps up and fills in when a friends asks for a favor because that's actually what 'good old country girls' do.... this can't be who you are deep down. I have more faith in your heart. Aim higher please," tweeted Clarkson in 2020. 
Clarkson's humble beginnings have also obviously impacted her empathy. Over the years, Clarkson has used her talk show platform to participate in several charitable acts, but she's given special attention to fire victims. For example, Clarkson once partnered with Acorn — an investing platform — to gift money to a family who'd lost their home in the 2020 California wildfires. "So to help you get back on your feet, they are gifting you $25,000," said Clarkson during the segment. Similarly, the Grammy award-winning singer partnered with another organization to help a family displaced by the Paradise Camp Fire in 2018.