Paris Hilton Went To Extremes To Hide Her Surrogate Pregnancy From The World (Including Her Family)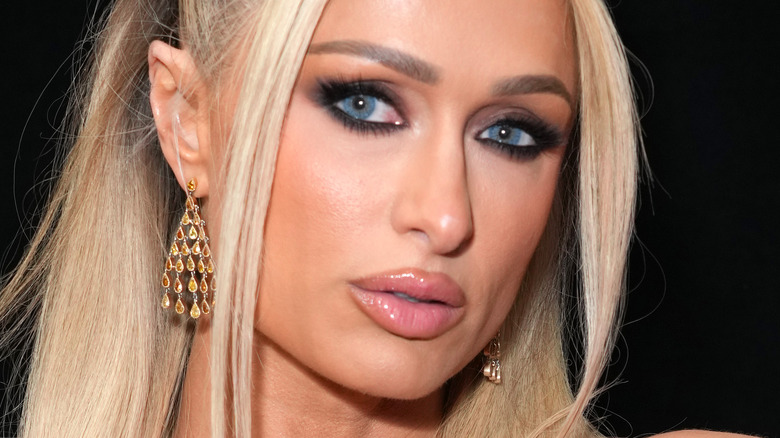 Kevin Mazur/Getty Images
Surrogacy has continuously become more common with celebrities in the entertainment industry. From Kim Kardashian and Kanye "Ye" West to Priyanka Chopra and Nick Jonas, each couple has their reason as to why they chose the surrogacy route. One thing about having a baby via surrogate, as a celebrity, is that it makes it easier for them to keep the arrival of the new baby a secret. This is why so many people were shocked when Paris Hilton announced that she had welcomed a baby into the world.
The hotel heiress and her husband, Carter Reum, made the announcement on social media with a photo of Hilton holding her son's hand. The caption wrote, "You are already loved beyond words." Celebrities took over the comments congratulating Hilton and Reum on their little bundle of joy. Hilton spoke with People about the exciting new journey she is embarking on. She said, "It's always been my dream to be a mother and I'm so happy that Carter and I found each other. We are so excited to start our family together and our hearts are exploding with love for our baby boy."
Since revealing his birth, Hilton has kept her son's name and his face private. It turns out, that's not the only thing that Hilton has kept a secret. The hotel heiress went to great lengths to ensure no one knew she was having a baby and even kept it from her family.
Paris Hilton pulled out all the stops to keep surrogacy a secret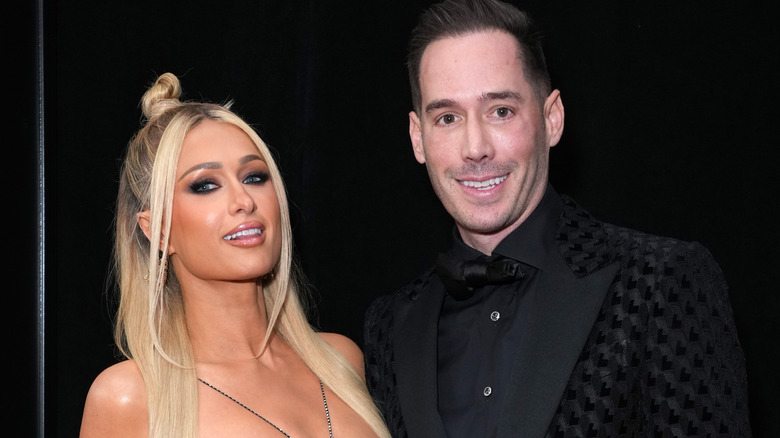 Kevin Mazur/Getty Images
Living your life in the public eye can be overwhelming, especially when you welcome a baby. Lots of celebrity couples chose to keep their children out of the limelight to allow them to grow up with some sense of normalcy. Paris Hilton wants that for her son, as she did everything she could to keep the surrogacy birth a secret.
According to Harper's Bazaar, the reality star had shown up to the hospital in a brunette wig to keep people from recognizing her with her signature blonde hair. Not just that, but Paris also sported a hoodie and chose not to use her name when signing in to the hospital. For two days, no one knew besides Hilton and her husband, Carter Reum. In fact, she told her staff they would be painting their house for the next two days to avoid anyone being at home. 
The couple even went as far as to not tell their immediate families. Instead, they found out just before Paris decided to break the news on social media. She told the outlet, "My entire life has been so public. I've never had anything for myself. We decided that we wanted to have this whole experience to ourselves." And understandably so — it's been a long journey that even mom Kathy Hilton opened up about. In November, Kathy told E! News, "I know she is trying and trying ... So many people, they struggle [to conceive] and it doesn't just happen like that."