Savannah Chrisley Details Dad Todd's 'Weird' Appearance Change In Prison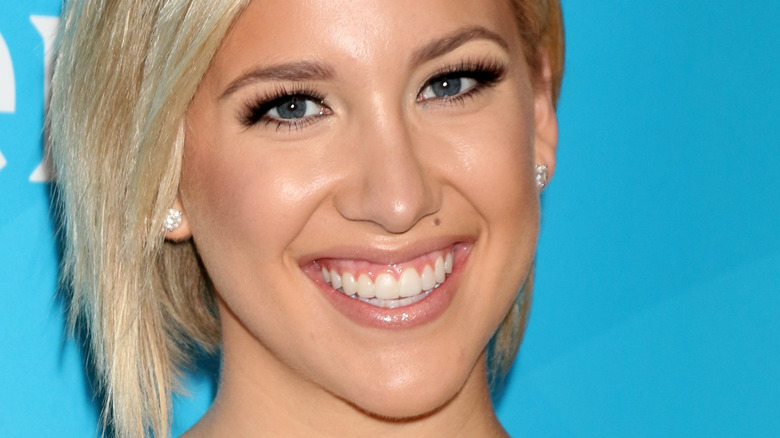 Kathy Hutchins/Shutterstock
Savannah Chrisley has been candid about her glum frame of mind regarding her parents' surrender to federal prison. Last December, on her "Unlocked with Savannah Chrisley" podcast, the media personality revealed that Todd and Julie Chrisley's then-impending prison sentences had sent her into "high-functioning depression." She said, "It's like I can still keep going... but I'm dying inside."
It was only after the Chrisleys reported to their respective prisons on January 17 that the reality of the situation truly dawned on the whole family. "We kind of had to say goodbye to my parents for somewhat, for a little bit of time for the foreseeable future, and that was really, really, really tough," Savannah admitted during a recent episode of "Unlocked," in which she described her life as "falling apart."
Todd and Julie are serving their time behind bars at separate facilities, with the family matriarch serving her seven years at the Federal Medical Center in Lexington, Kentucky, and Todd incarcerated for 12 years at the Federal Correctional Institution in Pensacola, Florida. Savannah revealed in a February episode of her podcast that, after doing some independent research, she found that the facility housing her mom reportedly "has no air," despite prison dogs staying in a climate-controlled building themselves. Calling the federal prison system "corrupt," Savannah protested that this directly flouts President Joe Biden's 2021 executive order to reduce federal prisons' carbon footprints. Luckily, Savannah's recent experience visiting Todd has given her some renewed hope for their situation.
Todd Chrisley has gone prison-gray in the hair department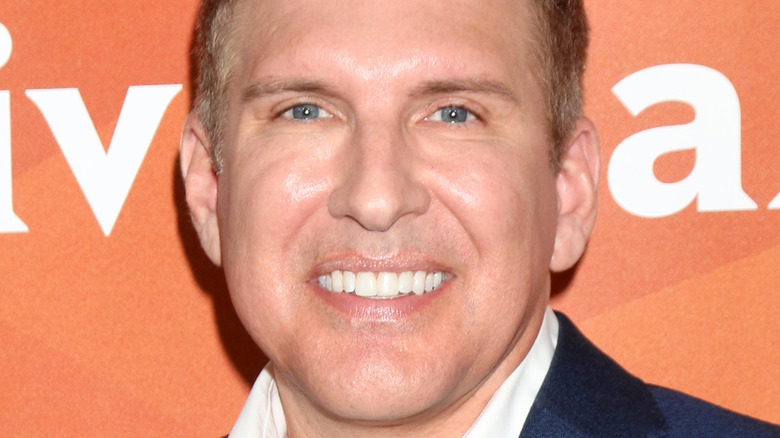 Kathy Hutchins/Shutterstock
It has been roughly a month since Todd and Julie Chrisley reported to their respective federal prisons — and according to daughter Savannah Chrisley, her dad has already grown some "really weird" gray hair. Having recently visited Todd at his Floridian prison facility, Savannah reflected on the experience on her "Unlocked with Savannah Chrisley" podcast. "Even visiting him, like I said, I've never felt the presence of Jesus more than I have in that visiting room," which the reality star claims, "says a lot." Feeling "so much hope and so much restored strength" post-visit, Savannah said the face-to-face made it sink in that "this isn't the end," adding that whether or not their appeal is successful, "they're still coming out with a story." As for Todd's prison gray locks, Savannah quipped on the February 15 episode, "He's definitely used some colors over the years."
Todd and Julie filed an appeal of their tax fraud conviction in 2022, with attorney Alex Little telling ET in January that mistakes made by federal prosecutors laid enough ground for their case to be tossed out. "There was an unconstitutional search by the Georgia Department of Revenue. ... it should've stopped the whole case in its tracks," Little explained, adding that the testimony from an IRS officer "about whether the Chrisleys had paid certain taxes" could have left a negative impression on jurors. "We believe it will be basis for a new trial," he concluded.