Camila Cabello Opens Up About Living With OCD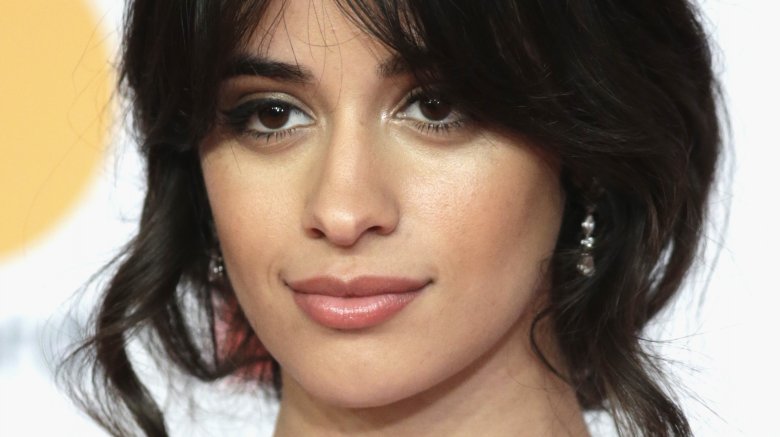 Getty Images
Camila Cabello is opening up about her mental health struggle.
On Tuesday, May 1, 2018, the "Havana" singer spoke candidly about living with Obsessive-Compulsive Disorder during her interview with Cosmopolitan UK's June 2018 issue.
"OCD is weird. I laugh about it now. Everybody has different ways of handling stress," she began (via E! News). "And, for me, if I get really stressed thinking about something, I'll start to have the same thought over and over again, and no matter how many times I get to the resolution, I feel like something bad is about to happen if I don't keep thinking about it."
Cabello continued, "I didn't know what it was and when I found out, and [learned] how to step back from it, it made me feel so much better. I feel so much more in control of it now. To the point where I'm just like, 'Aha! OK, this is just my OCD.' I'll ask my mom a question for the fourth time, and she'll be like, 'That's OCD. You've got to let it go.'"
This isn't the first time the 21-year-old hitmaker, who is currently gearing up to perform as the opening act of Taylor Swift's Reputation tour, has openly discussed her mental illness. As Nicki Swift previously reported, Cabello, who also struggles with anxiety, first publicly addressed her OCD during an interview with Latina magazine in April 2017. At the time, she explained that she "didn't know what was happening" when it began spinning "out of control" in late 2015.
"I would wake up with a super-accelerated heartbeat and really negative, intrusive, compulsive thoughts," the former Fifth Harmony pop star told the publication. As for her decision to share her personal experience back then, Cabello hoped to raise awareness and visibility. "I totally understand now, being in it, why there shouldn't be such a stigma on mental illness, because it's a pretty common thing for people," the "Never Be the Same" singer said. 
While emphasizing the importance of self-care, she added, "But you can get help. If you're dedicated to making it better, you can — because I'm in a much better place now."