Kesha Opens Up About Her Struggle To Overcome Body Issues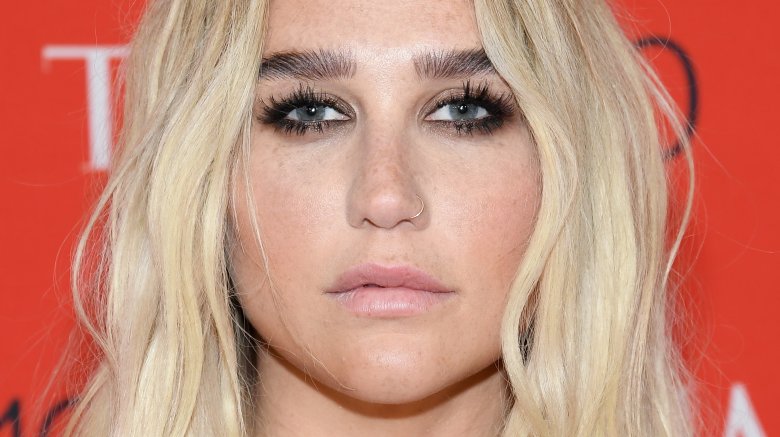 Getty Images
Kesha is getting real about overcoming her insecurities.
On Tuesday, May 1, 2018, the "Die Young" singer opened up about her struggle with body issues, bulimia, and a lack of self-confidence during her interview with Cosmopolitan for the magazine's June 2018 issue.
"The final straw was when I was with my mom at a family dinner party and I was so anxious," Kesha, whose full name is Kesha Rose Sebert, began. "Driving home, I had to pull over, and I was like, I can't keep this secret anymore." 
She continued, "It was scary, but I finally put my foot down and chose life." Calling it "a huge turning point," the 31-year-old pop star added, "I'm not a size. I'm not a number. I am a strong, bada**, motherf**king woman, and quite frankly, I like my junk. Ten years ago, I never thought I'd be able to say that."
During her interview, the "Learn to Let Go" singer explained that this inner struggle had gone on for years, particularly amid her harrowing and heartbreaking legal battle with producer/songwriter Dr. Luke, whom she's accused of sexual assault and physical and emotional abuse. She eventually dropped the lawsuit in August 2016 in order to focus on her music. 
As Nicki Swift previously reported, Kesha's song "Praying," released in July 2017, was her first single after taking a four-year hiatus during this time. As she explained to Cosmopolitan, working on that song and her latest album, Rainbow, played a major role in her healing process. 
"I would write, and pain would turn into art, and the art would turn into healing, and the heal­ing turned into a record," Kesha explained, adding, "And then I was nominated for a Grammy!"