How Many Times Has A$AP Rocky Been Arrested?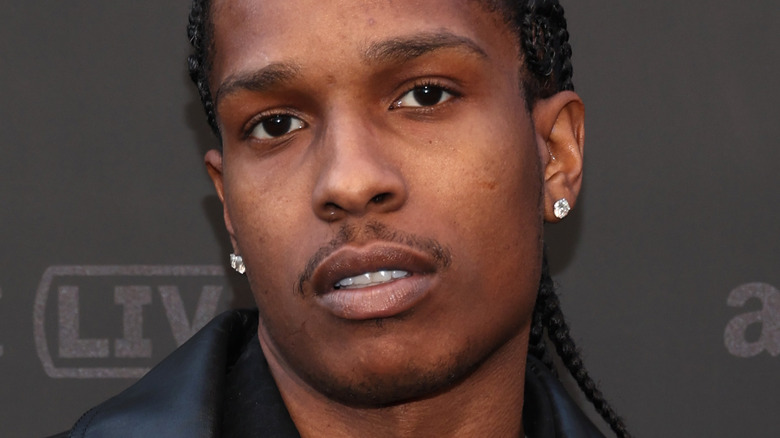 Jerritt Clark/Getty Images
Talent is an understatement when it comes to rapper A$AP Rocky. The "Praise the Lord" musician grew up in New York and has been rapping since he was 9 years old. Rocky had to work hard to get to where he is today and began to see early success when he joined the Harlem group, A$AP Mob, in 2007. Four years later, the rapper was known famously around the world thanks to the mixtape, "Live. Love. A$AP." Since then, his stardom has only grown as he's taken on different ventures.
The rapper transcended himself as more than just a musician as he became a fashion icon. Rocky's fashion style is so uniquely himself that it gained the attention of well-renowned fashion houses. He began working with brands like Dior, Gucci, Prada, and more. More than just a fashion icon, Rocky became a father after he and Rihanna welcomed a baby boy together. According to Madame Noire, becoming a father has been such a joyous experience for Rocky. He said, "Being outside and working and being creative, it drives more energy for you to obviously think and soak things up like a sponge now that I'm a dad, because I have a whole other perspective."
Although the rapper's life seems like the ultimate dream come true, it hasn't come without difficulties. One of them being his trouble with the law.
A$AP Rocky has been arrested four times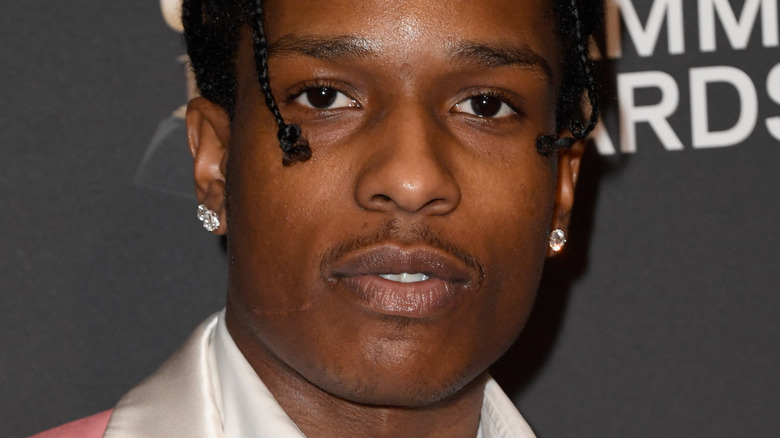 Frazer Harrison/Getty Images
A$AP Rocky has had his fair share of run-ins with the law. The "L$D" rapper has faced authorities five times but has only been arrested four times, per E! News. At 16, he was charged with attempted murder (which was eventually reduced) and served time at Riker's Island for two weeks (via Complex). According to TMZ, Rocky's second run-in with the law occurred in 2012 after he got into a fight with paparazzi. The rapper was charged with larceny, which he pleaded guilty to. The punishment included three days of community service and a $250 fine. A year later, the rapper was almost arrested after he allegedly smacked a fan, per TMZ. However, the charges were dropped.
As of this writing, Rocky's latest arrest came in 2022 after his involvement in a 2021 shooting, per NBC. The victim alleged that the rapper had shot him three to four times after Rocky approached him on the street. Because of this, the "Fashion Killa" rapper was arrested at LAX after returning from Barbados with Rihanna ... talk about a vacation bummer. A search warrant was conducted on Rocky's home as officials looked for evidence of his involvement in the shooting. During this time, the rapper was behind bars, but not for long. Just hours after his arrest, Rocky posted bail at $550,000. That isn't the end of Rocky's history with the law, there was one more time the rapper found himself in trouble, and surprisingly a former president got involved.
Former President Donald Trump came to A$AP Rocky's defense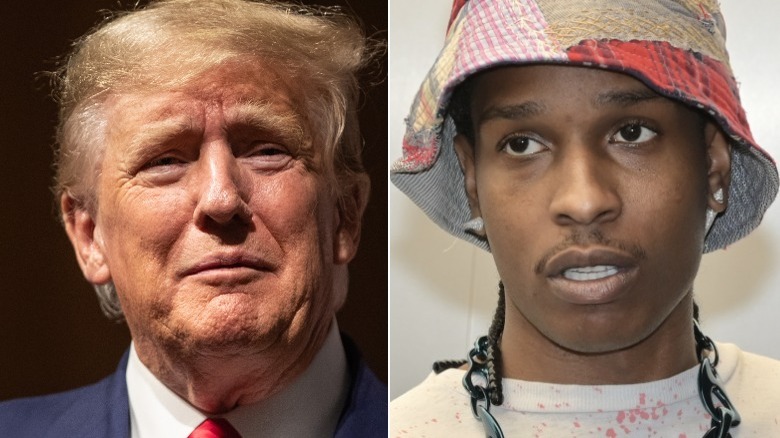 Scott Eisen & Manny Hernandez/Getty
It's one thing for someone to get arrested in their own country, but it's a whole other situation when someone gets arrested in a foreign country. A$AP Rocky had to come face to face with this situation in July 2019, per Billboard. The rapper had been arrested and charged with assault in Sweden after a guy said Rocky and two of his bodyguards beat him up. According to E! News, the rapper's manager posted on social media claiming that Rocky living conditions under Swedish authority were "horrific" as he was under "24/7 solitary confinement." After news broke out about Rocky's situation, celebrities including Tyler the Creator, G-Eazy, and Travis Scott came to their friend's defense. They weren't the only ones who spoke out about the rapper's situation as the news reached the president at the time.
That's right — Donald Trump decided to tweet his support to the rapper, per Billboard. Former President Trump wrote, "Give A$AP Rocky his FREEDOM. We do so much for Sweden but it doesn't seem to work the other way around. Sweden should focus on its real crime problem!" According to the outlet, Trump "used bullying tactics" to try and get the country to release the rapper from custody. It's unclear whether Trump's influence had anything to do with his release, but after Rocky was found guilty, the rapper ended up getting "conditional sentences" and was able to come home.