Ice-T Mourns Painful Loss Of Law & Order: SVU Co-Star Richard Belzer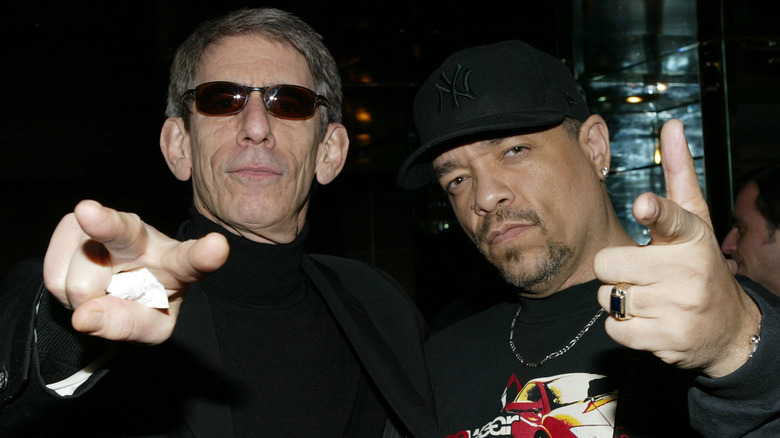 Mark Mainz/Getty Images
Richard Belzer, who was best known for portraying Detective Munch on "Law & Order: SVU" died on February 19, according to TMZ. The publication cites a tweet by Laraine Newman, Belzer's former "Law & Order" co-star, who spoke of his death on Twitter. Belzer's official cause of death is yet to be revealed. However, Bill Scheft, Belzer's longtime friend and fellow writer confirmed to The Hollywood Reporter that Belzer had recently been suffering from various health issues. "He had lots of health issues, and his last words were, 'F*** you, motherfu***r,'" Scheft shared. 
At this time, there's no word on what exactly ailed Belzer at the time of his death. However, he has a known history of testicular cancer. In 1992, Belzer spoke with The Washington Post about finding out he had cancer at age 40. "Being diagnosed with testicular cancer was like a cosmic slap in the face," shared Belzer. "My reaction was, 'How do I get rid of it, and can I have sex?'" Ultimately, Belzer beat his diagnosis and lived for several more decades before his untimely passing. Unfortunately, Belzer's tragic death adds him to the list of celebs who've died in 2023. Tributes have since began pouring in from Belzer's peers and former colleagues — including actors Chris Meloni, Mariska Hargitay, and Richard Lewis. Ice-T, who starred on "SVU" alongside Belzer for the majority of his 17-year streak, also shared quite the poignant tribute.
Ice-T says he'll 'miss' Richard Belzer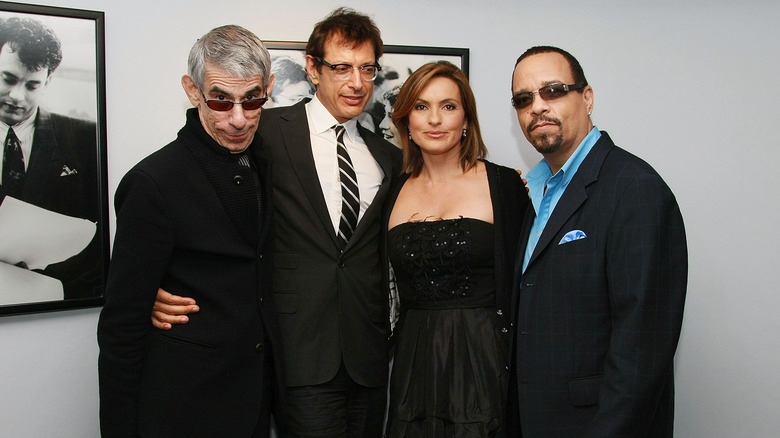 Neilson Barnard/Getty Images
Ice-T took to Twitter on Sunday afternoon to pay his respects to Richard Belzer, and highlighted the duality of life in the process. "Highs and Lows ... After one of the most amazing weeks of my life. I wake up to the news I lost my friend today. Belz is gone.. Damn it," tweeted the actor and rap star. "But remember this ... 'When you ARE having real fun and are Truly Happy. ENJOY it to the fullest! Cause Pain is inevitably coming.' I'll miss you Homie." While Belzer's death is undoubtedly the "low" Ice-T speaks of, his recent milestone of receiving a star on the Hollywood Walk of Fame, which took place just one day prior to Belzer's passing, definitely appears to count as his "high."
This isn't the first time that he has spoken highly of Belzer. Shortly after joining the "SVU" cast, Ice-T spoke of his dynamic with his new colleagues. "I went and [joined the cast] and it was the best decision I ever made," shared Ice-T on the "Literally! With Rob Lowe" podcast (via Express). "I got there and I immediately connected with [Richard] Belzer, Belzer was the best person ..."  Still, these bonds took time to form. "There was a funny moment, after three episodes they tell me 'Ice we don't think you're bonding with everybody.' I don't just meet people and tell them we're best friends, it takes a minute, I'm going to vibe you out."