Kim Kardashian And Mariah Carey Steal The Spotlight In Daughters' Viral TikTok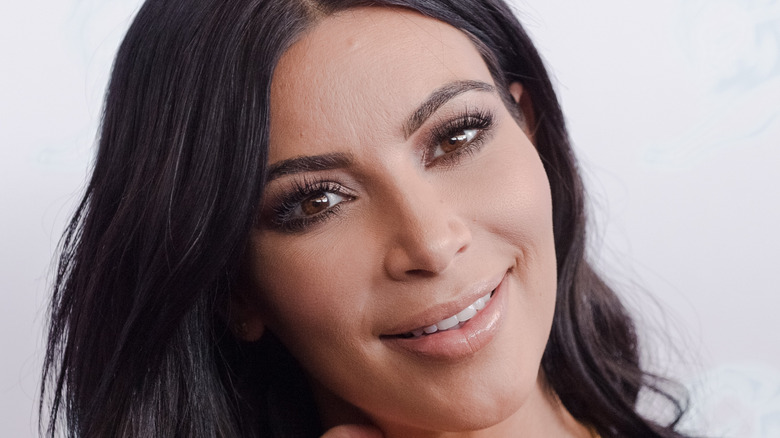 Francois G. Durand/Getty Images
North West has become the ultimate queen of TikTok. The social media app has taken over the world and has welcomed fans into the lives of many celebrities, including North. Many may know, North is the daughter of rapper Kanye "Ye" West and SKIMS creator Kim Kardashian. North has grown up in the public eye and has recently taken on the world of social media.
Because North is still young, she and Kardashian made a joint TikTok account to abide by the platform's rules. Initially, when North began posting on TikTok, her father was not happy about it. West was in the midst of his divorce from Kardashian, and the former couple was not seeing eye to eye when it came to their daughter's activity on the platform. Since then, it seems that the rapper has come around to his daughter being on social media, and it's a good thing he did because North and Kardashian's account has become incredibly popular.
The account has completely blown up as Kardashian and North have a total of 14.5 million followers and over 410 million likes across all their videos, per TikTok. It's no surprise the account is well-liked. It has given fans a behind-the-scenes look into the Kardashian/West's life. From hectic get ready with me videos to North and Kardashian performing TikTok dances together, fans can't get enough. Especially when North's recent TikTok includes the one and only Mariah Carey and her daughter Monroe Cannon.
North West and Monroe Cannon take over TikTok
Move over Mariah Carey and Kim Kardashian. It's time for your children to shine. Kardashian's daughter and Carey's daughter have slowly stolen the spotlight with social media. The two famous daughters know how to work TikTok, and they're keeping up with all the latest trends on the app, including one that involves Carey.
A recent trend on the platform involves a dance to Carey's hit song "It's a Wrap." Not too long ago, the musician shared a playful TikTok with the song, and fans were obsessed! Now, Kardashian and Carey's daughters have teamed up to create an iconic video on the platform. The video showed West and Cannon performing the trending dance to Carey's song. Now, the two famous daughters dancing to the song is iconic already, but fans were in for an even bigger surprise.
As West and Cannon were mid-dancing, their mothers decided to step in to sing the last line, "It's a wrap for you baby." But, for the two, Kardashian and Carey have been in the spotlight long enough, so they playfully pushed their mother's out of the frame before the video ended. The video was bound to become popular, and it sure has! It has over 3 million views and over 440,000 likes. For social media users, it was fun to see that even famous daughters can get annoyed with their moms regardless of whether they are A-list celebrities.