Charlie Rose Accused Of Sexual Misconduct By 27 More Women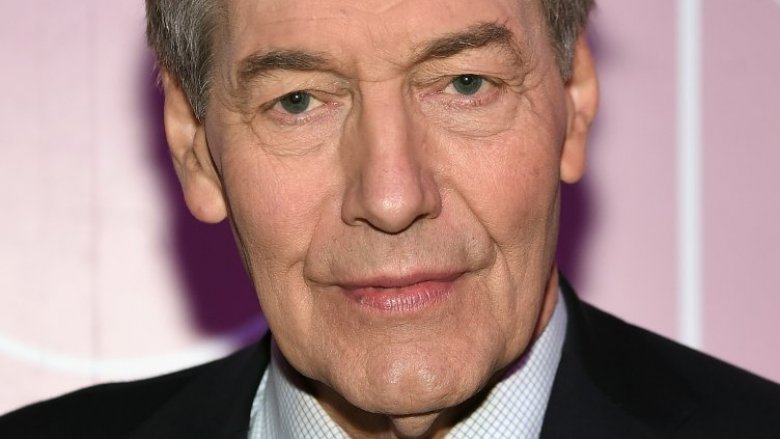 Getty Images
Charlie Rose has been hit with more serious allegations.
On Thursday, May 3, 2018, The Washington Post published an exposé in which an additional 27 women — including 14 CBS News employees and 13 others who had worked with Rose elsewhere — have come forward with sexual harassment claims against the disgraced TV journalist. 
According to the newspaper's five-month investigation into Rose's alleged behavior, during which over 100 of his former colleagues were interviewed, the new allegations span over 40 years, dating back to 1976 and as recently as April 2017.
Joana Matthias, who was a research assistant when Rose worked for NBC News' Washington bureau, claimed that he exposed his penis and touched her breasts in 1976. "This other personality would come through, and the groping would happen," she said.
Ten years later, CBS news clerk Annemarie Parr, then 22, reported Rose's behavior to a senior producer after he allegedly made "lewd, little comments" about her appearance and allegedly asked her, "Do you like sex? Do you enjoy it? How often do you like to have sex?" In response, her boss laughed and told her, "Fine, you don't have to be alone with him anymore."
That same year, seven women sued CBS, claiming that the workplace environment on Nightwatch, which Rose co-anchored, was "offensive and hostile" toward its female employees. One of the plaintiffs, former assistant producer Beth Homan-Ross, accused Rose of making sexual comments about her body. Additionally, when the two worked out of his home, she claimed that he would sometimes answer the door naked or invite her to come into the bathroom while he showered. "It was a sexual land mine everywhere you stepped," she said.
As the allegations continued over the years, Rose reportedly "forcibly kissed" an employee at a 2011 holiday party and allegedly drunkenly invited another worker to his hotel room just last year. 
In 2013, 27-year-old Sophie Gaytor, who worked on 60 Minutes at the time, accused him of touching her buttocks. "I had been there long enough to know that it was just the way things went," she said, explaining that women were afraid of reporting his alleged behavior to higher-ups. "People said what they wanted to you, people did what they wanted to you."
After The Washington Post reported that three managers had been warned of Rose's widespread sexual misconduct over the years, CBS News is currently under intense scrutiny for its handling of the allegations.
In response to the new accusations, Rose wrote in an email to the newspaper, "Your story is unfair and inaccurate."
Meanwhile, CBS has claimed that it never received any HR complaints about him. "Since we terminated Charlie Rose, we've worked to strengthen existing systems to ensure a safe environment where everyone can do their best work," the network released in a statement. "Some of the actions we have taken have been reported publicly, some have not. We offer employees discretion and fairness, and we take swift action when we learn of unacceptable behavior."
"That said, we cannot corroborate or confirm many of the situations described," the statement continued. "We continue to look for ways to improve our workplace and this period of reflection and action has been important to all of us. We are not done with this process."
As Nicki Swift previously reported, Rose was first accused of sexual misconduct by eight women in late November 2017. At the time, many of them alleged that he had touched them inappropriately, exposed himself, and engaged in lewd phone conversation, in which he would detail his sexual fantasies.
The 76-year-old later apologized in a statement via Twitter, and he was fired from his position at CBS This Morning the following day.