Ryan Reynolds Never Intended To Be An Actor When He First Moved To Hollywood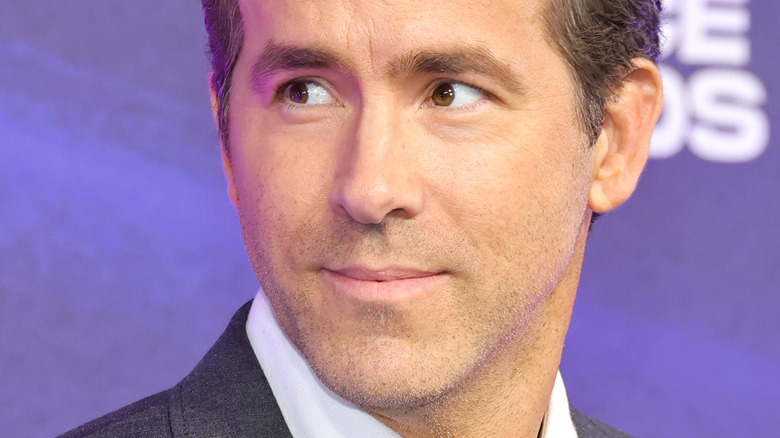 Amy Sussman/Getty Images
Between his dry wit and adorable relationship with his wife Blake Lively, which includes a lot of public roasting, it's no wonder that Ryan Reynolds is one of the most beloved actors of this generation. But it wasn't always this way. While Reynolds enjoyed a modest early career, he became a household name after starring in "Deadpool," the live-action adaption of the badly-behaved comic book hero. And he did it all without proper backing from Fox, the film's studio. "The budget isn't what we all hoped it would be, this is actually the suit," Reynolds shared with MTV (via The Hollywood Reporter). "We don't have the money that most superhero movies do, but that's great, actually. You know, necessity's the mother of invention and that's why we get to make the movie we want to make.  
Reynolds even chipped in after Fox didn't want to fairly compensate the film's screenwriters. "We were on set every day," shared the writers with AMC (via The Independent). "Interestingly, Ryan wanted us there, we were on the project for six years." They continued, "Fox interestingly wouldn't pay for us to be on set. Ryan Reynolds paid out of his own money, out of his own pocket." With that level of dedication, it's no wonder that Reynolds has since become one of the most beloved actors of this generation. However, acting wasn't always Reynold's goal. When he originally came to Hollywood, Reynolds had a very different career path in mind. 
Ryan Reynolds wanted to do improv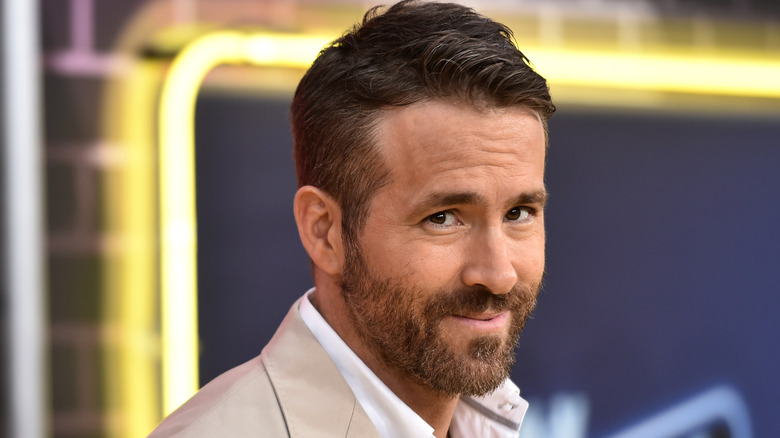 Steven Ferdman/Getty Images
Apparently, Ryan Reynolds never planned to be an actor. However, he did always have his sights set on being an entertainer. "When I turned 18, I got back into improv comedy, and that's why I moved to Los Angeles, to see if I could join a group called The Groundlings, which is a really famous improv comedy group in Los Angeles," said Reynolds during a visit to Dennis Franklin Cromarty High School (via Parade). "So that was my main goal for going down here. It wasn't to work in films; it was to be on stage," he added.
Even though Reynolds never got to officially get into improv, his interest has surely served him well. While Deadpool has always famously been hailed as the "merc with a mouth," Reynolds actually improvised many of the film's R-rated jokes. And much of what Reynolds didn't improvise, he wrote himself alongside the film's screenwriters. Reynolds took a similar approach in 2021's "Red Notice," an art heist action film. "I improvised a lot of the jokes," revealed Reynolds to Elle, "I mean, that's kind of my job. I think it's a little bit of a stretch to say it's improv because I write a lot of the jokes. I write eight or nine options for each joke and I leave it to the editor and the director just to decide which ones they feel are suitable for the movie."
Ryan Reynolds' secret talent could open up a whole new career path
It's safe to say that Ryan Reynolds has done pretty well for himself as an actor and writer, but he's also found success in the world of voice acting. Notable projects Reynolds have worked on include "Detective Pikachu," "Tubo," and "The Croods." 
However, Reynold has also recently gained recognition for his knack for narrating movie trailers. During a 2016 appearance on "The Graham Norton Show," Reynolds shared about his hobby and showed off his skills. "I love that stuff, I do it at home all the time, drives my wife nuts," shared Reynolds. "It's that voice," Reynolds continued, before diving into an impression that placed himself and guests, Will Smith, Catherine Zeta-Jones, and Tony Jones in a movie together. After, Smith proudly proclaimed: "I'd watched that movie," much to the crowd's delight. And while Reynolds certainly hasn't given up his day job, he has narrated other trailers for documentaries, including "Secret Origins: The Story of DC Comics," and "Great Bear Rainforest."